Watch This Palestinian-American Woman Crush Every Media Trope About the Gaza Protests
Noura Erakat delivers a much-needed corrective to dehumanizing U.S. media spin.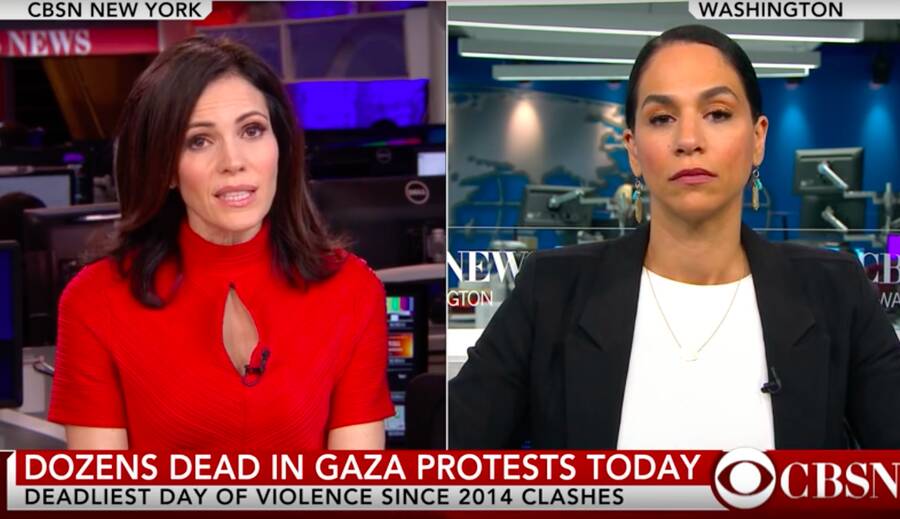 Since Palestinians in Gaza launched the Great Return March on March 30, Israel has killed at least 109 Palestinian protesters and wounded 12,300 others, according to Gaza's Health Ministry. Instead of probing the Israeli government and its U.S. backers about this mass atrocity, American media outlets are far-too-often implying that Palestinian protesters are responsible for their own deaths — falsely portraying the massacre, in which zero Israelis have died, as ​"clashes," and painting Palestinian protesters as pawns of Hamas, rather than legitimate civil society activists.
"This is a decades-long siege of Gaza, 50-year occupation and 70-year exile, and the only time Palestinians matter is when they're being killed or appearing as a threat to Israel."
Noura Erakat, a Palestinian-American human rights attorney, activist and assistant professor at George Mason University, tells In These Times that widespread dehumanization in the U.S. media stems from the fact that ​"we don't turn our gaze to Palestinians unless there's something happening to Israelis or in regard to U.S. relations. Palestinians appear as shadows. This is a decades-long siege of Gaza, 50-year occupation and 70-year exile, and the only time Palestinians matter is when they're being killed or appearing as a threat to Israel."
Erakat is in a position to know. Amid the constant stream of misinformation, she was featured on CBS on May 14 to give the ​"Palestinian" reaction to the ongoing protests in Gaza and the Trump administration's inauguration of the U.S. embassy in Jerusalem. During the interview, Erakat was hit with nearly every trope about the conflict currently circulating in the U.S. media — and she crushed them on by one:
"They had me on their program and literally asked me about Hamas amid civil mass protests. On March 30 when at least 14 Palestinians were gunned down, Israel explicitly said it would not investigate itself nor allow for an international probe, meaning that they defend their lethal use of force. Six weeks later, when they escalated, the questions should be about Israel's violation of international law. The fact that they asked me about Hamas shows that they are either willfully misleading their audience, or they just aren't doing the work. Both are horribly irresponsible."
Tens of thousands of protesters in Gaza are calling for an end to Israel's military siege, which has led to severe gas and water shortages, as well as economic devastation, for the roughly 2 million people living in the strip. Demonstrators are also demanding the right to return to the land Israel evicted them from 70 years ago during the mass-expulsion known to Palestinians as the ​"Nakba," or catastrophe.
Amid these protests, Erakat says, American journalists are missing critical opportunities to ask hard questions. ​"Journalists should be asking Israel, ​'Do you think Palestinians are a people with the right to exist and to self-determination?' They should be asking Israel, ​'What is the problem with allowing Palestinian refugees to return?' They should be asking U.S. senators why they are not enforcing the Arms Export Control Act, [which conditions arms exports on human rights standards]."
Instead, U.S. press coverage of these protests is so dismal that, according to Erakat, ​"By the time they bring me on, I'm having to serve as a corrective."
Did you know?
Many nonprofits have seen a big dip in support in the first part of 2021, and here at In These Times, donation income has fallen by more than 20% compared to last year. For a lean publication like ours, a drop in support like that is a big deal.

After everything that happened in 2020, we don't blame anyone for wanting to take a break from the news. But the underlying causes of the overlapping crises that occurred last year remain, and we are not out of the woods yet. The good news is that progressive media is now more influential and important than ever—but we have a very small window to make change.

At a moment when so much is at stake, having access to independent, informed political journalism is critical. To help get In These Times back on track, we've set a goal to bring in 500 new donors by July 31. Will you be one of them?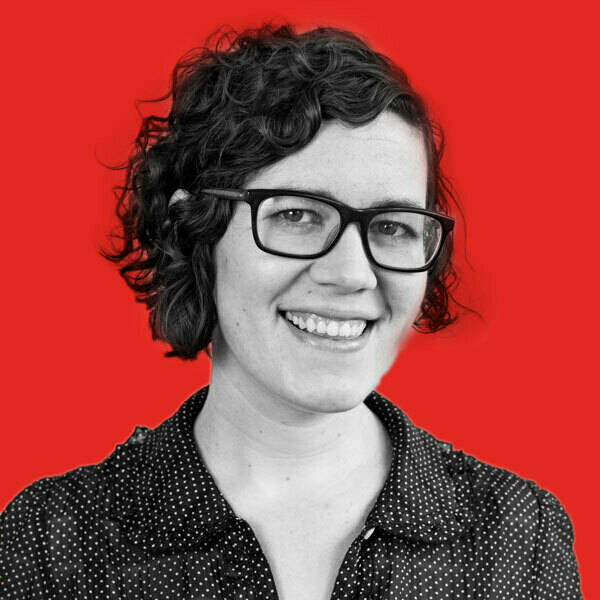 Here's how you can help
In These Times is funded entirely by readers like you, but through the first half of 2021, reader donations are down 20% compared to last year. If that continues, it could spell real trouble for In These Times. We're running a short fundraising drive (from now until July 31) to get things back on track. Will you chip in?