Gaza's Economic Crisis Reflects the Indignity of Occupation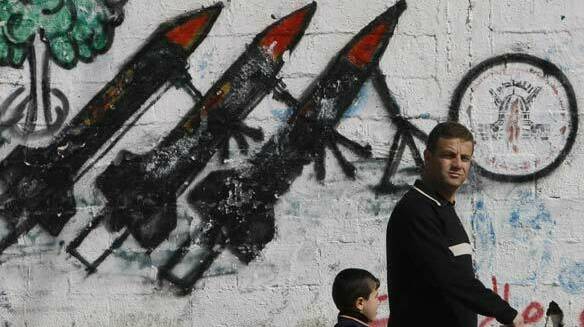 While gov­ern­ments in Europe and the U.S. scram­ble to boost jobs and revive mar­kets, one coun­try in the ​"devel­oped" world is striv­ing to pau­per­ize an entire society.
The Gaza Strip is both an occu­pied ter­ri­to­ry and a no man's land; its dis­en­fran­chised pop­u­la­tion has for years remained trapped under a block­ade that pre­vents even the most rudi­men­ta­ry forms of devel­op­ment. A new report from the Unit­ed Nations sheds light on a dif­fer­ent side of the indig­ni­ty: the sys­tem­at­ic vio­la­tion of their eco­nom­ic and labor rights. The crip­pling of the Pales­tin­ian econ­o­my is neo­colo­nial­ism wrapped up in a human­i­tar­i­an crisis.
The U.N. Agency for Pales­tin­ian Refugees reports that Gaza's peo­ple suf­fer some of high­est unem­ploy­ment rates in the world, about 45 per­cent. The dif­fer­ence between Gaza and any oth­er impov­er­ished nation, of course, is that its eco­nom­ic dis­as­ter is the prod­uct of a delib­er­ate pol­i­cy imposed by a pros­per­ous colo­nial régime. After blast­ing its infra­struc­ture to pieces in a 2008 – 2009 mil­i­tary cam­paign, Israel is fin­ish­ing the job by mak­ing Gaza as unliv­able as possible.
The block­ade has deprived Pales­tini­ans not only of basic food, water and infra­struc­ture resources, but of con­trol over their eco­nom­ic con­di­tions and social mobil­i­ty. Between 2006 and 2010, accord­ing to the UN report, aver­age wages fell by about one third.
More­over, the major­i­ty of Gaza's res­i­dents, and those most affect­ed by the Israeli block­ade, are refugees, whose dis­place­ment has sun­dered eco­nom­ic and social sup­port net­works in both their home com­mu­ni­ties and in the vir­tu­al ​"open-air prison" of the Gaza Strip.
Accord­ing to research by the U.N. Office for the Coor­di­na­tion of Human­i­tar­i­an Affairs, ​"About 80 per­cent of the Gaza pop­u­la­tion is aid depen­dent" and ​"About 70 per­cent of indus­tri­al estab­lish­ments in Gaza have closed under the block­ade." For the past few years, the local export econ­o­my has been vir­tu­al­ly shut down by restric­tions on trans­port in and out of Gaza, as Israel has cit­ed sup­posed ​"secu­ri­ty" con­cerns. But Gaza's oppres­sive pover­ty is a liv­ing tes­ta­ment that the siege itself pos­es a greater pub­lic threat than trucks try­ing to car­ry out straw­ber­ries, or aid con­voys attempt­ing to deliv­er food and medicine.
The Guardian quot­ed UNR­WA spokesman Chris Gun­ness: ​"It is hard to under­stand the log­ic of a man-made pol­i­cy which delib­er­ate­ly impov­er­ish­es so many and con­demns hun­dreds of thou­sands of poten­tial­ly pro­duc­tive peo­ple to a life of destitution."
Actu­al­ly, it's easy. Deprive peo­ple of food and shel­ter, and you have a mis­er­able enfee­bled pop­u­lace. But rob them of the means to earn a liv­ing and pro­vide for their fam­i­lies, and you've destroyed their sense of per­son­hood; you've erod­ed the social fab­ric and sup­pressed a basic eco­nom­ic right; and you've con­demned count­less dis­af­fect­ed youth to hopelessness.
The pat­tern is not unique to Gaza. Through­out Israel and the Occu­pied Ter­ri­to­ries, in fact, Pales­tin­ian work­ers have faced ram­pant dis­crim­i­na­tion, seg­re­ga­tion enforced by a labyrinth of check­points, and mal­treat­ment through an apartheid eco­nom­ic structure.
The Gaza report notes that the work­ing-age pop­u­la­tion (15 years and old­er) actu­al­ly grew by 2 per­cent in 2010 – a youth demo­graph­ic that is swelling with­in a stran­gu­lat­ed labor mar­ket. Over­crowd­ing plus eco­nom­ic frus­tra­tion lead to the kind of volatil­i­ty that has explod­ed through­out the Arab world, and in a con­text of mil­i­tary occu­pa­tion, such insta­bil­i­ty breeds despair and per­haps mil­i­tan­cy or violence.
The bulk of the suf­fer­ing falls on the youngest gen­er­a­tions who con­sti­tute the major­i­ty of Gaza's pop­u­la­tion, those who grew up amid war and pover­ty. IRIN report­ed ear­li­er this year:
The unem­ploy­ment rate among those aged 15 – 19 is about 72 per­cent, while unem­ploy­ment affects 66 per­cent of those aged 20 – 24, accord­ing to a Jan­u­ary socio-eco­nom­ic report by the Office of the UN Spe­cial Coor­di­na­tor for the Mid­dle East Peace Process (UNSCO). West Bank unem­ploy­ment rates were 29 per­cent and 34 per­cent for these age groups, respectively. …

"When young peo­ple grad­u­ate they have almost no oppor­tu­ni­ty to find a job in a com­pa­ny or asso­ci­a­tion," said Bas­sam, a mul­ti-media stu­dent at al-Azhar Uni­ver­si­ty. Some try to start their own busi­ness­es, but ​"this can­not suc­ceed in Gaza now because of the block­ade," he added.

UN offi­cials in the region have expressed con­cern that iso­lat­ing youth in Gaza from broad­er val­ues and oppor­tu­ni­ties will back­fire. ​"A rapid­ly grow­ing soci­ety, becom­ing poor­er, that is sub­ject to restric­tions on edu­ca­tion will encour­age extrem­ism in its worst forms," warned [U.N. Human­i­tar­i­an Coor­di­na­tor Max Gaylard].
The col­lec­tive pun­ish­ment of Gaza may dri­ve more Pales­tini­ans to align with Hamas, whose author­i­ty in the area is used by Israel to jus­ti­fy its poli­cies. Hamas has actu­al­ly pro­vid­ed an eco­nom­ic buffer against the siege by expand­ing pub­lic sec­tor jobs for local res­i­dents. As Mid­dle East ana­lyst Juan Cole put it, ​"Since Hamas con­trols the pub­lic sec­tor, Israeli pol­i­cy is essen­tial­ly push­ing the Gaza pop­u­la­tion into their arms."
In a 2009 Brook­ings Insti­tu­tion brief­ing, Edward Sayre described how the two-tier econ­o­my shapes the class struc­ture of Pales­tin­ian society:
Despite the rel­a­tive­ly high lev­el of edu­ca­tion of Pales­tini­ans, Pales­tini­ans from the West Bank and Gaza Strip were exclud­ed from pro­fes­sion­al jobs in Israel. There were plen­ty of jobs for semi-skilled work­ers and trades­man, but not for engi­neers, archi­tects, and doc­tors…. Addi­tion­al­ly, work­ers with less school­ing will not be earn­ing such rel­a­tive­ly high wages as they did pre­vi­ous­ly in Israel, lead­ing to more wage inequal­i­ty between those with more and few­er skills.
Israel's colo­nial project has suc­ceed­ed in dec­i­mat­ing the Pales­tin­ian pop­u­la­tion, but it hasn't sti­fled their defi­ance. The eco­nom­ic siege imposed on Pales­tini­ans, along with the foment of the ​"Arab Spring," could gal­va­nize the resis­tance inside and out­side of the occu­pied ter­ri­to­ries. Egypt­ian activists have tipped the pow­er bal­ance in the region toward a new bor­der pol­i­cy for Gaza. Pales­tin­ian dias­po­ra refugees have recent­ly esca­lat­ed protest actions against Israeli bor­der forces. Inter­na­tion­al sol­i­dar­i­ty orga­ni­za­tions are pres­sur­ing Israel (and its chief ally, the Unit­ed States) through boy­cott cam­paigns. And with their sheer num­bers, the bur­geon­ing Pales­tin­ian youth pop­u­la­tion may force polit­i­cal change both in the Pales­tin­ian Author­i­ty and in the Israeli régime, par­tic­u­lar­ly as the Pales­tin­ian fac­tions Fatah and Hamas creep toward a uni­fied gov­ern­ment.
The case of Gaza demon­strates the imper­a­tive of eco­nom­ic sov­er­eign­ty in the quest for polit­i­cal sov­er­eign­ty. Though Pales­tini­ans have suf­fered many mate­r­i­al depri­va­tions over the years, the inabil­i­ty to work and pro­vide for their com­mu­ni­ty threat­ens their exis­tence as a peo­ple. In Gaza, the strug­gle of work­ers is a mat­ter of col­lec­tive iden­ti­ty and nation­al integri­ty — the first and last line of defense against occupation.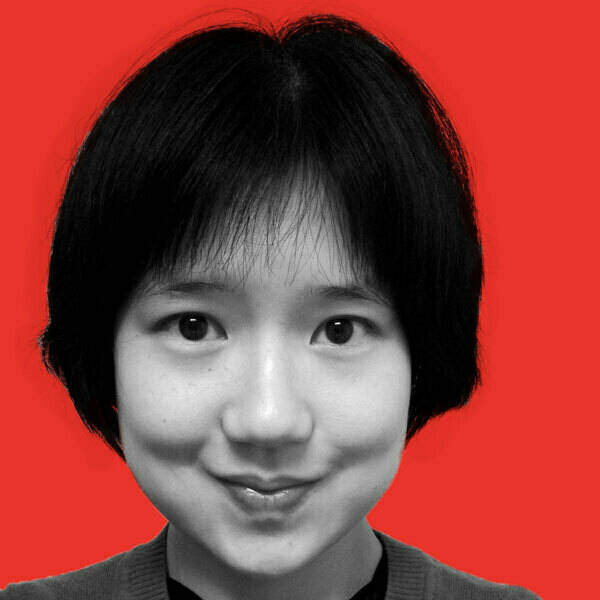 Michelle Chen is a con­tribut­ing writer at In These Times and The Nation, a con­tribut­ing edi­tor at Dis­sent and a co-pro­duc­er of the ​"Bela­bored" pod­cast. She stud­ies his­to­ry at the CUNY Grad­u­ate Cen­ter. She tweets at @meeshellchen.