Lara Jakes Jordan for AP reports: Documents show that eight congressional leaders were briefed about the Bush administration's terrorist surveillance program on the eve of its expiration in 2004, contradicting sworn Senate testimony this week by Attorney General Alberto Gonzales. The documents, obtained by The Associated Press, come as senators consider whether a perjury investigation should be opened into conflicting accounts about the program and a dramatic March 2004 confrontation leading up to its potentially illegal reauthorization. (…) "The dissent related to other intelligence activities," Gonzales testified at Tuesday's hearing. "The dissent was not about the terrorist surveillance program." "Not the TSP?" responded Sen. Charles E. Schumer, D-N.Y. "Come on. If you say it's about other, that implies not. Now say it or not." "It was not," Gonzales answered. "It was about other intelligence activities." A four-page memo from the national intelligence director's office shows that the White House briefing with the eight lawmakers on March 10, 2004, was about the terror surveillance program, or TSP.
For a limited time: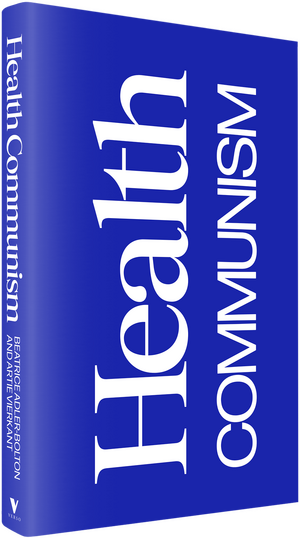 Donate $25 or more to support In These Times and we'll send you a copy of Health Communism.
A searing analysis of health and illness under capitalism from hosts of the hit podcast "Death Panel," Health Communism looks at the grave threat capitalism poses to global public health, and at the rare movements around the world that have successfully challenged the extractive economy of health.
"This is a book you should read before you die, because the ideas synthesized by Adler-Bolton and Vierkant could save our collective lives." –Jon Shaffer