Good Government, Green and Simple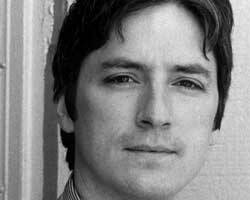 We wanted to make sure you didn't miss the announcement of our new Sustainer program. Once you've finished reading, take a moment to check out the new program, as well as all the benefits of becoming a Sustainer.

A few days before President Bush gave his State of Union speech on January 28, Green Party officials asked Matt Gonzalez if he wanted to travel to Washington to give the Greens' rebuttal.

Gonzalez, the newly elected president of San Francisco's Board of Supervisors, politely declined. "I think it's not what my [board] colleagues want me to do, that's not what the public here wants me to do. They want to see me grounded in local issues and focused on that," said Gonzalez, speaking the morning before the President's speech from his spacious office in San Francisco's City Hall.

In a city of nearly 800,000, Gonzalez's position as board president makes him, at least for the next two years, the second highest-ranking official in San Francisco's government, next to the mayor. (Because San Francisco is organized as both a city and county, there is no city council: The Board of Supervisors governs both.)

The position also makes him one of the country's most prominent Greens. While Gonzalez downplays his broader role for the party, other members hail his ascension as particularly significant. "Matt's election energized the whole party," says Susan King, a member of the San Francisco Green Party's County Council.

Fundamentally, Gonzalez's election means there is a Green in a high-profile city who is in charge of making committee assignments, pushing legislation and building coalitions to pass laws, and he firmly believes that's where his focus should be.

Referring to the knock he's heard from most critics—that Greens can't govern—he says: "One of the things I've been trying to do is re-appropriate the idea of fundamental city services back from the more conservative members of the board, and to try to get away from this notion that the fundamental idea of government serving people is not a progressive value. In fact, serving people is a progressive value. That is what it's all about, ultimately."

Gonzalez, 37, understands that there is broader significance to his election for the Greens, and for Latinos. "We were very surprised to learn I was the first Latino board president," he says, digging through a box of mail. "There have been African-American women who have been board presidents. In fact, five of the last 10 Board of Supervisor presidents have been women. So there had been diversity in other ways. But in a state and a city that has such a large Latino population, we were surprised."

From the stack of letters, he pulls correspondence informing him that there was some precedent to his election: A member of the Progressive wing of the Republican Party was elected as San Francisco's board president in the '30s. This pleases Gonzalez, primarily because the board member was affiliated with former California Governor and Progressive Party founder Hiram Johnson. Gonzalez sees Johnson an example of a leader who promoted the "good government" movement, a service-oriented bent that he admires and continues to follow.

Gonzalez himself worked for nearly a decade as a public defender before winning a four-year term on San Francisco's board, and it's that service background Gonzalez hopes to capitalize on as he promotes his top agenda item: putting a citywide minimum wage measure on the ballot in November. He understands it's a high hurdle to clear, but he has a few things in his favor, including the existence of an already established living wage law. Passed by the board in 2000, the "minimum compensation" law requires city service contractors, including nonprofit agencies and leaseholders at San Francisco International Airport, to pay workers at least $10.25 an hour.

To establish a minimum wage of somewhere between $8.25 and $8.75 per hour for workers in the city, Gonzalez is counting on alliances between progressives and the city's business organizations—two groups that have not always joined forces in the past. Yet he may be able to build such a coalition, considering that similarly strange allies thrust Gonzalez into his leadership position.

In a town that has long been run by Democrats like Mayor Willie Brown, and on an 11-member board with nine Democrats, his chance to win the presidency against two Democrats seemed slim, at best. But for some of the more independent-minded members of the board, it was precisely Gonzalez's distance from the Democratic machine that made him an attractive board president. He won January's election by a 6 to 5 margin.

Gonzalez, a Texas native and Stanford law grad, represents the city's District 5, a large portion of which covers the Haight-Ashbury neighborhood. Though hardly the counterculture mecca of '60s legend, Haight-Ashbury remains a wildly diverse neighborhood, home to long-time merchants, older property owners, twenty-something kids from the suburbs and a considerable contingent of homeless teens. Gonzalez has these residents in mind when discussing the minimum wage law and other aspects of his agenda, including improving the city's homeless assistance programs.

With such plans, gaining national recognition is not high on Gonzalez's list. That's perfectly fine with party organizers such as Ross Mirkarimi, a founder of California's Green Party. "Though these kinds of local offices are considered non-partisan, this is the bread and butter of the Green Party's progress," Mirkarimi says. "Sustaining and occupying as many seats as possible, and parlaying those into the partisan arena."

In addition, he says, gaining those offices provides a challenge for the Greens. "The burden of proof is on us to show we can govern too."

Gonzalez agrees. "I think the Greens are best served if, after my tenure, people look back and say, 'He worked on fundamental issues, and he kept his focus.'"
Be a Sustainer
We surveyed thousands of readers and asked what they would like to see in a monthly giving program. Now, for the first time, we're offering three different levels of support, with rewards at each level, including a magazine subscription, books, tote bags, events and more—all starting at less than 17 cents a day. Check out the new Sustainer program.