The GOP's Attack on Basic Rights Continues
Over the last several weeks, Republicans have proposed—and sometimes passed—legislation limiting the civil liberties of some citizens.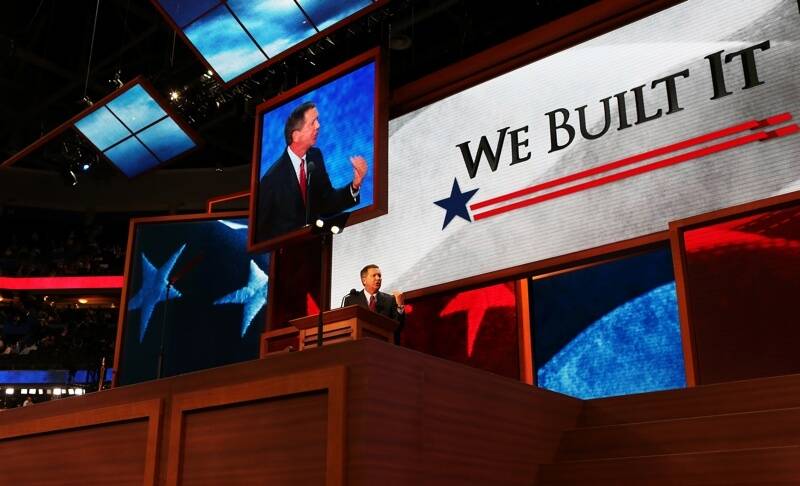 All those rights Amer­i­cans cher­ish, those fun­da­men­tal human and polit­i­cal free­doms pro­tect­ed by the U.S. Con­sti­tu­tion, Repub­li­cans con­tend those aren't real­ly inalien­able rights or any­thing sol­id or per­ma­nent like that.
See, according to the GOP, some Americans are sub-citizens who don't deserve rights equal to those enjoyed by, well, the right-wing.
See, accord­ing to the GOP, some Amer­i­cans are sub-cit­i­zens who don't deserve rights equal to those enjoyed by, well, the right-wing. Repub­li­cans think they're right, and any­one who dis­agrees doesn't deserve rights.
Repub­li­cans man­aged to high­light that per­verse plank in their polit­i­cal plat­form over the past sev­er­al weeks as they pro­posed — and some­times actu­al­ly passed — leg­is­la­tion lim­it­ing the fun­da­men­tal rights of spe­cif­ic groups of Amer­i­can cit­i­zens. That includes gay Amer­i­cans, African-Amer­i­cans, and Amer­i­cans who are mem­bers of labor unions. Right-wingers sought to seize from these Amer­i­cans their rights to vote, protest and live free from discrimination.
Let's start with A for Ari­zona, home of the ​"show me your papers," law that requires Amer­i­cans who look His­pan­ic, say the great grand­chil­dren of peo­ple who legal­ly immi­grat­ed from Mex­i­co a cen­tu­ry ago, to pro­vide doc­u­ments prov­ing cit­i­zen­ship if police accuse them of jay­walk­ing or speed­ing or some oth­er minor crime. No one asks white look­ing Amer­i­cans to authen­ti­cate their citizenship.
Last week in Ari­zona, right-wingers in the leg­is­la­ture tried to extend that kind of dis­crim­i­na­tion to gay peo­ple. Repub­li­cans passed a bill that per­mit­ted busi­ness­es to refuse to serve gay peo­ple if the shop own­er con­tend­ed his reli­gious beliefs would be offend­ed by sell­ing a hair brush to a gay man or by com­plet­ing a lesbian's tax return.
Ari­zona Gov. Jan Brew­er vetoed that attempt at legal­iz­ing dis­crim­i­na­tion. But right-wingers in at least five oth­er states — Geor­gia, Ida­ho Mis­sis­sip­pi, Mis­souri and Okla­homa—con­tin­ue try­ing to leg­is­late sub-cit­i­zen­ship for gay people.
Unlike Brew­er, the Repub­li­can gov­er­nor in Ohio, John Kasich, late last month signed leg­is­la­tion strip­ping rights from minori­ties. The law elim­i­nates what Ohio called the ​"Gold­en Week" when cit­i­zens could reg­is­ter to vote and simul­ta­ne­ous­ly cast an in-per­son absen­tee bal­lot. The intent of de-gild­ing Gold­en Week was to dis­en­fran­chise African Amer­i­cans, who in 2008 account­ed for 77 per­cent of ear­ly vot­ers in Ohio.
Ohio also moved one of the state's most heav­i­ly used ear­ly vot­ing loca­tions from down­town Cincin­nati to a neigh­bor­hood that vot­ing rights advo­cates say is sig­nif­i­cant­ly less acces­si­ble to low-income and dis­abled voters.
One Repub­li­can elec­tion offi­cial, Doug Priesse, explained why the right-wing is restrict­ing vot­ing: ​"I guess I real­ly actu­al­ly feel we shouldn't con­tort the vot­ing process to accom­mo­date the urban — read African-Amer­i­can — vot­er-turnout machine."
Oth­er Repub­li­can-con­trolled states are cur­tail­ing ear­ly vot­ing as well, includ­ing Geor­gia and Flori­da. Eliz­a­beth Poythress, pres­i­dent of Georgia's League of Women Vot­ers said the Peach State's pro­posed slash­ing of ear­ly bal­lot­ing would ​"silence the voic­es of those least heard and rarely lis­tened to in Geor­gia — the poor, the elder­ly, racial and eth­nic minori­ties, the young and the disabled."
Those Amer­i­cans might think twice before exer­cis­ing their right to protest the right-wing's war on their rights. That's because at least four states want to revoke the basic rights of assem­bly and protest for work­ers who hap­pen to belong to unions.
This is not even Boston Tea Par­ty stuff where pro­test­ers tres­passed and destroyed prop­er­ty. This is walk­ing in cir­cles with signs at the front gate of an employ­er — includ­ing the entrances to cor­po­ra­tions that lock out work­ers who are will­ing to labor under the terms of an expired col­lec­tive bar­gain­ing agree­ment but whose offer to con­tin­ue work­ing was rebuffed by bosses.
Right-wingers in Ten­nessee, Geor­gia, Mis­sis­sip­pi and Michi­gan all put for­ward bills that would out­law pick­et­ing at a pri­vate res­i­dence and demon­stra­tions inter­fer­ing with the entrance to a place of employment.
Fed­er­al law already pro­hibits pro­test­ers from block­ing entrances. This would add ​"inter­fer­ing." And this would pre­vent union work­ers from demon­strat­ing at the home of a CEO.
It might be a lit­tle annoy­ing to a CEO if some work­ers marched in a cir­cle with signs out­side his man­sion, but mak­ing protests per­son­al is an Amer­i­can tra­di­tion as old as the Boston Tea Par­ty, when the ​"Sons of Lib­er­ty" vio­lent­ly demon­strat­ed at the homes of British colo­nial officials.
The right to protest was so impor­tant to the found­ing fathers that they pro­tect­ed it in the First Amend­ment to the U.S. Con­sti­tu­tion. But right-wing law­mak­ers in Ten­nessee, Geor­gia, Mis­sis­sip­pi and Michi­gan want to take that right from mem­bers of labor unions.
Repub­li­can Jere­my Durham intro­duced the bill in Ten­nessee and explained that he felt he had to restrict the civ­il lib­er­ties of union mem­bers to pre­vent work­ers from orga­niz­ing and col­lec­tive­ly bar­gain­ing for bet­ter pay and ben­e­fits in his state. Here's what he said: ​"Ten­nessee unions qui­et­ly added 31,000 mem­bers in 2013, rep­re­sent­ing the largest per­cent­age increase in union mem­ber­ship in the coun­try. I just feel like if that's such a grow­ing part of our econ­o­my that we need to take some pre­emp­tive measures."
In Michi­gan, the pro­pos­al to take away union mem­bers' right to pick­et was intro­duced by Repub­li­can Tom McMillin, who has, how­ev­er, used his First Amend­ment right to protest at abor­tion clin­ics.
Even the web­site of Right to Life Michi­gan stress­es the free­dom of cit­i­zens to protest, stat­ing: ​"The U.S. and Michi­gan con­sti­tu­tions pro­tect the fun­da­men­tal free speech right of cit­i­zens to peace­ably speak, assem­ble, pick­et, and dis­trib­ute leaflets in pub­lic places."
But McMillin and his right-wing bud­dies in Ten­nessee, Geor­gia and Mis­sis­sip­pi think that work­ers who join unions should lose those rights.
No rights for union mem­bers, gays, African Amer­i­cans, the dis­abled or young or old or poor, says the right-wing. No one's rights are safe in their hands.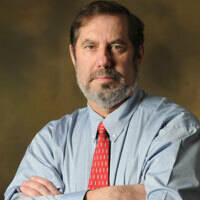 Leo Ger­ard is inter­na­tion­al pres­i­dent of the Unit­ed Steel­work­ers Union, part of the AFL-CIO. The son of a union min­er; Ger­ard start­ed work­ing at a nick­el smelter in Sud­bury, Ontario, at age
18
, and rose through the union's ranks to be appoint­ed the sev­enth inter­na­tion­al pres­i­dent Feb.
28
,
2001
. For more infor­ma­tion about Ger­ard, vis­it
usw​.org
.