We Have an Existential Imperative to Resist GOP Death Panels
The casualties of the war on health are real and imminent, not a hyperbolic exaggeration.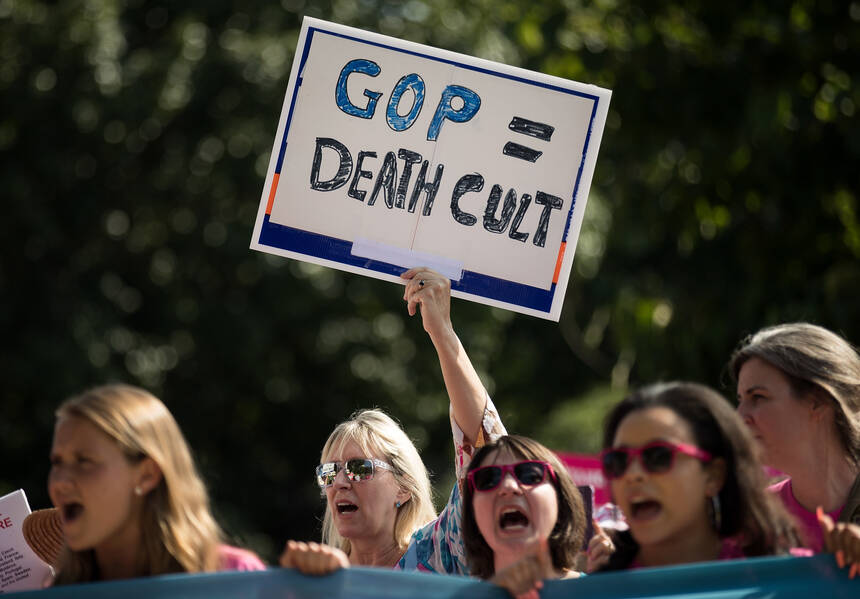 The Sen­ate Repub­li­can health­care bill, like its House coun­ter­part, esca­lates the war the Repub­li­can Par­ty has been wag­ing against poor and work­ing-class Amer­i­cans for decades. Even mid­dle-class fam­i­lies now find their elders in the crosshairs of leg­is­la­tion that would dec­i­mate Med­ic­aid, the prin­ci­pal fun­der of our entire nurs­ing-home sys­tem. These ugly bills have help­ful­ly exposed polit­i­cal fault lines between the GOP and the Dems, with­in the Demo­c­ra­t­ic Par­ty itself, and inside the Amer­i­can Left as a whole.
These ugly bills have helpfully exposed political fault lines between the GOP and the Dems, within the Democratic Party itself, and inside the American Left as a whole.
Accord­ing to the Con­gres­sion­al Bud­get Office, if the Sen­ate were to pass its health­care plan, 49 mil­lion Amer­i­cans would be with­out insur­ance by 2026 — 22 mil­lion more than if Oba­macare were to remain in effect. House Demo­c­ra­t­ic Leader Nan­cy Pelosi (Calif.) inveighed against the ​"moral mon­stros­i­ty of Trump­care," and her Sen­ate coun­ter­part, Chuck Schumer (N.Y.), described it as ​"a wolf in sheep's clothing."
While the Afford­able Care Act (ACA) is expe­ri­enc­ing an uptick in pop­u­lar­i­ty as Amer­i­cans face the prospect of Trump­care, the fact remains that the GOP has exploit­ed resent­ment against the ACA to great effect. Nei­ther Pelosi nor Schumer seem able to acknowl­edge that many Amer­i­cans of mod­est means resent that Oba­macare man­dates they spend a big chunk of their income on insur­ance pre­mi­ums (paid to for-prof­it insur­ance com­pa­nies) in exchange for lim­it­ed cov­er­age with crim­i­nal­ly high deductibles.
Sen. Bernie Sanders (I‑Vt.) has tak­en a dif­fer­ent tack. He notes that the Sen­ate GOP health­care plan would pro­vide $200 bil­lion in tax breaks to the rich­est 2 per­cent. In an inter­view on CNN, he elab­o­rat­ed: ​"This is what oli­garchy is all about. It's the wealthy and pow­er­ful say­ing, ​'We need even more tax breaks … and if it means peo­ple in Amer­i­ca dying … hey, that's not our prob­lem, the only thing we have to wor­ry about is get­ting even rich­er.'" Unlike Pelosi and Schumer, Sanders acknowl­edges what work­ing peo­ple know: Oba­macare pre­mi­ums, deductibles and copay­ments are ​"too high." As a rem­e­dy, he pledged to intro­duce Medicare-for-all leg­is­la­tion — a bill that this time around is like­ly to attract co-spon­sors, includ­ing Sen. Eliz­a­beth War­ren (D‑Mass.), who endorsed sin­gle pay­er on June 27.
In June, as Sanders barn­stormed the coun­try in oppo­si­tion to the GOP bill, he repeat­ed­ly point­ed out that if the Repub­li­cans repeal the ACA, ​"thou­sands of Amer­i­cans will die." That was not hyper­bole. Death is what awaits those cursed with a seri­ous chron­ic ill­ness and no mon­ey to afford the insur­ance that would guar­an­tee treat­ment. Peo­ple who delay need­ed med­ical atten­tion for fear of drown­ing in med­ical bills are espe­cial­ly vulnerable.
Although Sanders and his allies con­tin­ue to preach the sin­gle-pay­er gospel, the sad real­i­ty is that pro­gres­sives are now forced to expend their ener­gy and resources defend­ing the ACA from the GOP, rather than agi­tat­ing for uni­ver­sal cov­er­age. This defen­sive pos­ture is a con­se­quence of Hillary Clinton's 2016 defeat, which has been a dis­as­ter for the coun­try. The half-baked idea, pop­u­lar among cer­tain cir­cles on the Left, that things have to get worse before they get bet­ter, is man­i­fest­ly dis­proved by the grim real­i­ty of 2017, as is the relat­ed, irre­spon­si­ble notion that America's demo­c­ra­t­ic elec­tions are incon­se­quen­tial bour­geois the­ater. Con­cert­ed engage­ment in the 2018 and 2020 elec­tion cycles is not option­al; it is an exis­ten­tial imperative.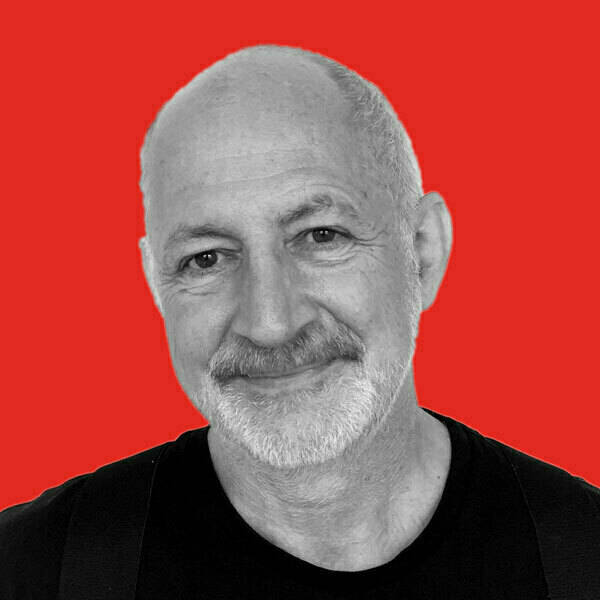 Joel Blei­fuss, a for­mer direc­tor of the Peace Stud­ies Pro­gram at the Uni­ver­si­ty of Mis­souri-Colum­bia, is the edi­tor & pub­lish­er of In These Times, where he has worked since Octo­ber 1986.