The Grumpy Obstructionist Party
It's time for Dems to turn the tables.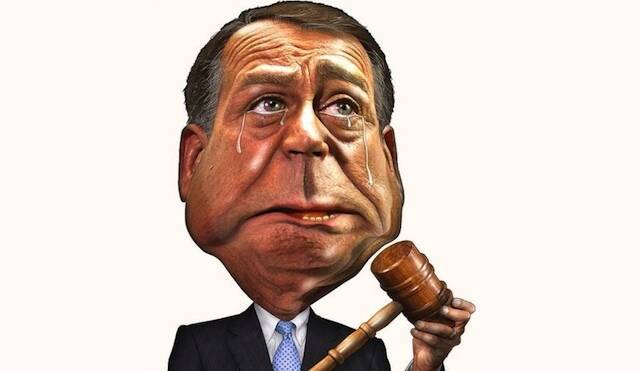 Repub­li­cans tried and tried, more than 40 times, in fact. Unlike The Lit­tle Engine That Could, the GOP couldn't. They just couldn't repeal the Afford­able Care Act.
Republicans want the Affordable Care Act repealed? Well, Democrats want ... a human heart for Grover Norquist, a spine for John Boehner and a chicken in every pot.
Last week they switched tracks to exploit a dif­fer­ent tac­tic — extor­tion. It's an old style mafia shake­down. The threat made by the Grumpy Obstruc­tion­ist Par­ty is sim­ple: ​"Gimme what I want or I'll kill the gov­ern­ment." Democ­rats refused to pay the ran­som by defund­ing the Afford­able Care Act, so the GOP defund­ed the fed­er­al government.
That cost 800,000 fed­er­al work­ers their jobs. It denied life-sav­ing treat­ment to kids with can­cer. It closed nation­al parks and hob­bled tourist-depen­dent busi­ness­es. It end­ed ser­vices to vet­er­ans, chil­dren and seniors. The suf­fer­ing could stop, Repub­li­can extor­tion­ists say, if Pres­i­dent Oba­ma would just sur­ren­der the Afford­able Care Act, just give the GOP what it failed to achieve through the nor­mal demo­c­ra­t­ic, major­i­ty-rule process.
Pres­i­dent Oba­ma has said he won't sub­mit to this shake­down. Instead, he should counter with demands of his own — demands that Repub­li­cans approve leg­is­la­tion that Democ­rats want but didn't get passed through the nor­mal, demo­c­ra­t­ic, major­i­ty-rule process.
Democ­rats' counter offer must be big and bold. Repub­li­cans want the Afford­able Care Act repealed? Well, Democ­rats want gun con­trol, immi­gra­tion reform, a finan­cial trans­ac­tion tax, an income tax increase for the 1 per­cent, a raise in the min­i­mum wage, the Employ­ee Free Choice Act, bet­ter Social Secu­ri­ty ben­e­fits, an end to GOP chal­lenges to abor­tion rights, re-insti­tu­tion of the Glass-Stea­gall Act reg­u­lat­ing Wall Street, Cap and Trade envi­ron­men­tal reg­u­la­tions, a con­sti­tu­tion­al amend­ment over­turn­ing the Cit­i­zens Unit­ed cam­paign finance deci­sion, imme­di­ate approval for all of Pres­i­dent Obama's fed­er­al judge nom­i­nees, a human heart for Grover Norquist, a spine for John Boehn­er and a chick­en in every pot.
That would be a good start for negotiations.
Bar­gain­ing is what the GOP keeps say­ing it wants. It insists on hag­gling over doing the most basic job of Con­gress — prop­er­ly fund­ing the fed­er­al gov­ern­ment and pay­ing bills Con­gress racked up.
For exam­ple, here's what Repub­li­can Sen. Rand Paul of Ken­tucky got caught say­ing on an open mic to Sen­ate Minor­i­ty Leader Mitch McConnell: ​"I just did CNN and I just go over and over again, ​'We're will­ing to com­pro­mise. We're will­ing to nego­ti­ate.' I think… I don't think they poll test­ed we won't nego­ti­ate. I think it's awful for [Democ­rats] to say that over and over again."
And here's U.S. Rep. Paul Ryan of Wis­con­sin, the failed Repub­li­can vice pres­i­den­tial can­di­date and chair­man of the House Bud­get Com­mit­tee: ​"It's unten­able not to nego­ti­ate."
Pres­i­dent Oba­ma is appalled by the prospect of horse trad­ing to restore gov­ern­ment oper­a­tions that should nev­er have been shut down. He believes Con­gress should ful­fill its bud­getary and bill-pay­ing oblig­a­tions with­out bribes or coercion.
He's tak­ing the high road.
In Con­gress, though, the wran­gling is down and dirty. Democ­rats have a strong hand if they choose to nego­ti­ate, not only because their list of demands is longer, but also because some Repub­li­cans don't have a clue what they're fight­ing about.
Here's Repub­li­can Rep. Mar­lin Stutz­man from Indi­ana, for exam­ple: ​"We're not going to be dis­re­spect­ed. We have to get some­thing out of this. And I don't know what that even is."
Stutz­man doesn't know what he wants in exchange for cost­ing 800,000 fed­er­al work­ers their jobs and endan­ger­ing untold num­bers of small busi­ness­es and the econ­o­my. But he sure as hell isn't going to be dis­re­spect­ed by some­one some­how! Maybe Democ­rats could buy him a scepter, since, appar­ent­ly, hav­ing his col­leagues demon­strate rev­er­ence is more impor­tant to him than a func­tion­ing U.S. government.
Democ­rats should begin nego­ti­a­tions by offer­ing to waive their demand for a human heart for Grover Norquist. He's the dude who per­suad­ed so many Repub­li­cans to pledge nev­er to raise tax­es, the result of which is that the 1% does not pay its fair share and the poor are denied food stamps.
This pro­pos­al from Democ­rats is real­ly just designed to begin talks. Few Repub­li­cans have a soft spot in their hearts for Norquist because his no-new-tax­es pledge has caused them so much heart­burn. So they're unlike­ly to accept a human heart for him in exchange for the death of the Afford­able Care Act. That's fine because what Norquist needs most is not a heart but a soul. And Con­gress can't accom­plish that. Secur­ing a soul requires divine intervention.
With the two sides talk­ing, the next step in nego­ti­a­tions is easy for Democ­rats. They could agree to repeal the Afford­able Care Act in exchange for Repub­li­cans approv­ing sin­gle pay­er health insur­ance — Medicare for all.
With Medicare for all, Norquist could get his human heart trans­plant, Boehn­er could get a back­bone, and every Amer­i­can would get health insur­ance — just like the cit­i­zens of all oth­er West­ern indus­tri­al­ized nations.
That's a deal where every­one wins.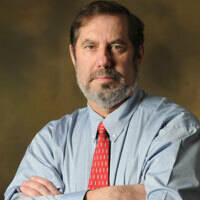 Leo Ger­ard is inter­na­tion­al pres­i­dent of the Unit­ed Steel­work­ers Union, part of the AFL-CIO. The son of a union min­er; Ger­ard start­ed work­ing at a nick­el smelter in Sud­bury, Ontario, at age
18
, and rose through the union's ranks to be appoint­ed the sev­enth inter­na­tion­al pres­i­dent Feb.
28
,
2001
. For more infor­ma­tion about Ger­ard, vis­it
usw​.org
.