The GOP Tax Bill Is Basically Like Throwing Gasoline On The Dumpster Fire That Is the Climate Crisis
The latest Republican scheme isn't just bad news for the economy, it will be terrible for the environment.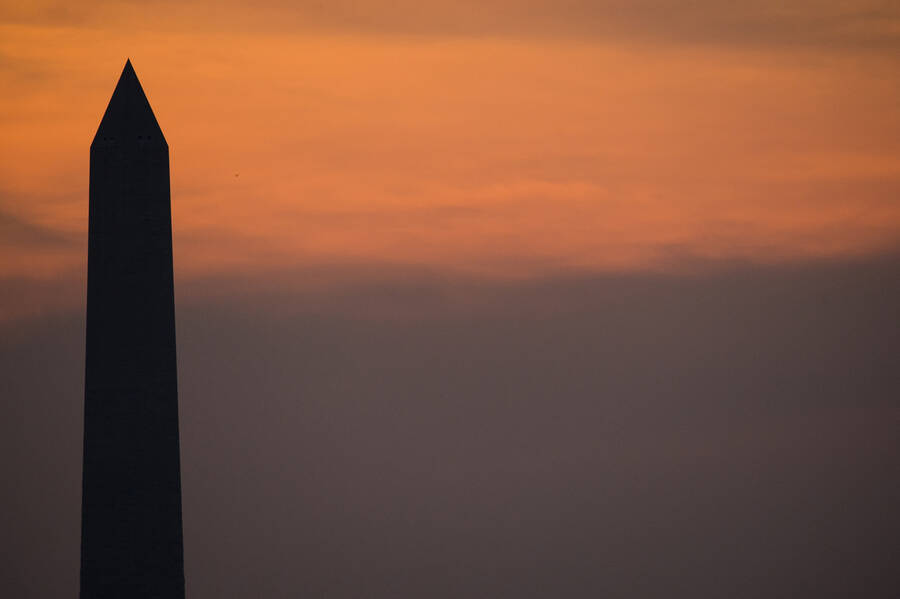 The GOP's lat­est tax bill won't just ben­e­fit the wealthy at the expense of every­one else, it will also be hor­ri­ble for the plan­et — and not just in the ways you might think. In the Repub­li­cans' bid to pass as many of their long-stand­ing pri­or­i­ties as pos­si­ble, they'll also do plen­ty to cook the planet.
The bill would extend a generous corporate tax cut to the very industries now careening the planet and humanity toward a hotter, wetter future.
For starters, the bill would extend a gen­er­ous cor­po­rate tax cut to the very indus­tries now careen­ing the plan­et and human­i­ty toward a hot­ter, wet­ter future, name­ly coal, oil and gas. It would also open up 1.5 mil­lion acres of Alaska's Arc­tic Nation­al Wildlife Refuge for oil and gas drilling. An analy­sis from Oil Change Inter­na­tion­al released last year found that near­ly two-thirds of fuel reserves in exist­ing oil and gas fields need to remain unde­vel­oped to keep the earth from warm­ing beyond 2 degrees, a thresh­old that itself would mean large-scale cli­mate impacts and severe loss of land in low-lying areas.
The bill could also make it hard­er for the Unit­ed States to break its addic­tion to fos­sil fuels. Though it wouldn't elim­i­nate exist­ing tax cred­its for renew­able fuel sources, the leg­is­la­tion could make these cred­its hard­er to access. On Novem­ber 22, a pro­vi­sion many renew­able ener­gy advo­cates hoped would get left behind in the House ver­sion of the tax pack­age — the Base Ero­sion Anti-Abuse Tax (BEAT) pro­vi­sion — re-emerged in the Sen­ate ver­sion, prompt­ing a vocal response from solar and wind trade asso­ci­a­tions. ​"We nor­mal­ly don't speak in these kinds of terms, where we talk about col­lapse of the tax equi­ty mar­ket," a joint let­ter from sev­er­al renew­ables trade asso­ci­a­tions stat­ed in response. ​"We're look­ing at the end of the prin­ci­pal financ­ing mech­a­nism that has fos­tered growth of the renew­able ener­gy sec­tor since the 1990s."
The BEAT pro­vi­sion would essen­tial­ly add uncer­tain­ty for investors in renew­able projects that they could col­lect tax equi­ty from Pro­duc­tion and Invest­ment Tax Cred­its, which cur­rent­ly sub­si­dize around a third of wind and solar devel­op­ment. Accord­ing to a blog post from Kei­th Mar­tin, a lawyer spe­cial­iz­ing in tax and project financ­ing, so-called tax equi­ty financ­ing pro­vides around 40 to 50 per­cent of the funds for the aver­age solar project and 50 to 60 per­cent for the aver­age wind project.
Were it to be imple­ment­ed, the BEAT pro­vi­sion would mean that nei­ther renew­able ener­gy com­pa­nies nor their investors could be sure at the onset of a wind or solar project whether they could claim the rel­e­vant tax cred­its as tax equi­ty, threat­en­ing to upend one of the pri­ma­ry incen­tives offered by the gov­ern­ment to spur invest­ment in renew­able ener­gy. Because the mea­sure would also apply retroac­tive­ly, Mar­tin told the trade pub­li­ca­tion Util­i­ty Dive that it could cut into tax cred­it claims on deals ​"closed as far back as 2008." (For more detailed explain­ers on the BEAT pro­vi­sion, see here and here.)
The bill may also lead to a slew of more indi­rect impacts as well. By over­turn­ing the ban on church­es and oth­er non-prof­it groups' engage­ment in reli­gious activism, the bill could fur­ther empow­er cli­mate-deny­ing politi­cians around the coun­try. Reli­gious insti­tu­tions hold a range of beliefs on cli­mate change and the envi­ron­ment, though a 2015 sur­vey of evan­gel­i­cals — one of the country's most influ­en­tial reli­gious groups — found that just 24 per­cent think of glob­al warm­ing as ​"a seri­ous problem."
Should Con­gress pass the bill, it would like­ly lead to a wave of auto­mat­ic spend­ing cuts — many of which are crit­i­cal to cli­mate resilience. The already severe­ly indebt­ed Nation­al Flood Insur­ance Pro­gram — vir­tu­al­ly the nation's only flood insur­ance provider, backed by FEMA — would take a $1.6 bil­lion hit. The bill could also elim­i­nate over $100 mil­lion from a fund to help clean-up mar­itime oil spills and sev­er­al oth­er funds across mul­ti­ple agen­cies deal­ing with coastal and wildlife restoration.
Since Trump took office and announced his inten­tion to pull the Unit­ed States out of the Paris Agree­ment, cities and states such as New York and Cal­i­for­nia have emerged as more hope­ful venues for cli­mate action than the fed­er­al gov­ern­ment, and many have already pledged to make bold progress on tran­si­tion­ing to renew­able ener­gy. By elim­i­nat­ing the most mean­ing­ful parts of the state and local income tax ("SALT") exemp­tion, this bill could con­strain bud­gets in these states, mak­ing cli­mate progress over the next sev­er­al years more difficult.
Then there are the good­ies thrown in for the world's high­est emit­ters: The super-rich. The cur­rent pro­pos­al would expand exist­ing tax cred­its for pri­vate jets. Accord­ing to a new report from the Insti­tute for Pol­i­cy Stud­ies, an hour of trav­el by pri­vate jet emits more green­house gas emis­sions than the aver­age Amer­i­can does in a year of driving.
Attacks on renew­ables and give­aways to the fos­sil fuel indus­try aren't the only things that make the GOP tax bill a plan­e­tary-scale dis­as­ter. As it turns out, trans­fer­ring mas­sive amounts of society's wealth from the bot­tom to the top of the income scale real­ly only trick­les down in the sense that it will make most people's lives worse — and the kind of ambi­tious action cli­mate change requires much more difficult.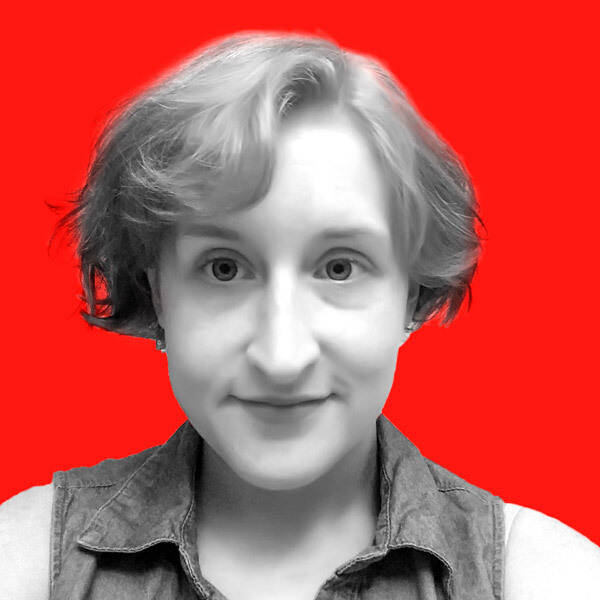 Kate Aronoff
is a Brook­lyn-based jour­nal­ist cov­er­ing cli­mate and U.S. pol­i­tics, and a con­tribut­ing writer at The Inter­cept. Fol­low her on Twit­ter @katearonoff.