The Invisible Fist
The GOP respects the hand of the market, but disrespects those who work for it.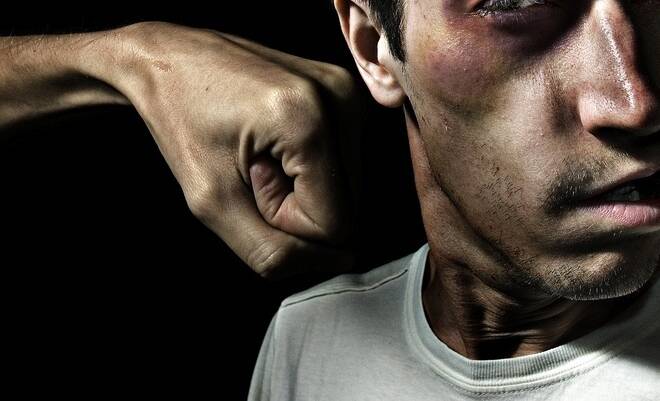 The invis­i­ble hand of the mar­ket, which the GOP wor­ships as an infal­li­ble god, is curled into a fist and is pound­ing America's low­est-paid workers.
The minimum wage now, because it hasn't kept pace with inflation over the past four decades, is effectively $3.30 an hour lower than it was in 1968, making life significantly harder for this century's low-wage workers.
Those work­ers have com­plained about the grind­ing pover­ty lev­el of min­i­mum wage. Wal­mart ware­house work­ers and New York fast food work­ers are demon­strat­ing in the streets. They're fed up. Well, they would be if they could afford enough to eat. Pres­i­dent Oba­ma respond­ed, ask­ing Con­gress to raise the min­i­mum wage, which was last increased to $7.25 an hour in 2009.
Repub­li­cans, the par­ty of NO, replied to Obama's request with a surly ​"No way!" Respect the hand, they said, refer­ring to their beloved spec­tral reg­u­la­tor of the mar­ket. Gov­ern­ment, Repub­li­cans said, must not tell busi­ness what to do, must not ​"bur­den" busi­ness by requir­ing it to pay a lit­tle more. Repub­li­cans nev­er men­tion the bur­den under which 18 mil­lion min­i­mum wage work­ers strug­gle, work­ing full-time for $15,080 a year, bare­ly enough to feed, clothe and house them­selves. That's because Repub­li­cans revere non-humans—cor­po­ra­tions and invis­i­ble hands—while den­i­grat­ing and dis­re­spect­ing humans who work with their hands to serve food, care for the elder­ly and stock shelves.
The dis­re­spect could be heard in Repub­li­can pres­i­den­tial nom­i­nee Mitt Romney's voice as he derid­ed 47 per­cent of all Amer­i­cans as ​"tak­ers." That huge num­ber Rom­ney despis­es includes min­i­mum wage work­ers—84 per­cent of whom are 20 or old­er—whose chil­dren receive immu­niza­tions and antibi­otics through Med­ic­aid because employ­ers pay­ing min­i­mum wage vir­tu­al­ly nev­er pro­vide health insurance.
That GOP dis­re­spect for low-wage work­ers was in the voice of House Speak­er John Boehn­er, R‑Ohio, when he rebuffed the President's pro­pos­al to increase min­i­mum wage by ask­ing, ​"Why would we make it hard­er for small employ­ers to hire people?"
Clear­ly, Boehn­er doesn't care that each year, as infla­tion ris­es and min­i­mum wage remains flat, sur­vival gets hard­er and hard­er for work­ing peo­ple. Clear­ly the Speak­er doesn't care that the min­i­mum wage now, because it hasn't kept pace with infla­tion over the past four decades, is effec­tive­ly $3.30 an hour low­er than it was in 1968, mak­ing life sig­nif­i­cant­ly hard­er for this century's low-wage work­ers. The hard­ship of humans doesn't con­cern Boehner.
Boehner's response sug­gests that he actu­al­ly cares about hir­ing, but this is the guy who just refused to close tax loop­holes or end oil sub­si­dies to soft­en the blow of the sequester cuts—reduc­tions that the Con­gres­sion­al Bud­get Office cal­cu­lates will cost 750,000 jobs. Elim­i­nat­ing jobs def­i­nite­ly is worse than mak­ing it hard­er to hire.
Then there's the ques­tion about whether Boehner's hir­ing asser­tion is even true. Econ­o­mists dis­pute the effect of min­i­mum wage on employ­ment. More than 160 stud­ies haven't resolved the issue. Some say rais­ing it costs jobs; oth­ers say rais­ing it increas­es jobs. It seems to affect employ­ment min­i­mal­ly and the over­all unem­ploy­ment rate not at all. For exam­ple, in 1968, when the min­i­mum wage was effec­tive­ly much high­er, unem­ploy­ment was very low. But in the 1980s, when the val­ue of the min­i­mum wage erod­ed, unem­ploy­ment rose. In North Car­oli­na, where the nation­al $7.25 min­i­mum wage is the stan­dard, the unem­ploy­ment rate is almost twice as high as that in Ver­mont, which leg­is­lat­ed a high­er $8.60 min­i­mum wage.
Repub­li­cans in Flori­da and Ari­zona actu­al­ly pro­posed reduc­ing their min­i­mum wages for some work­ers last year. Eric Can­tor, the Repub­li­can from Vir­ginia and House Major­i­ty leader, intro­duced leg­is­la­tion last year, and has promised to do it again this year, to ter­mi­nate work­ers' rights under fed­er­al law to receive over­time pay when they work more than 40 hours a week. And for­mer Repub­li­can pres­i­den­tial pri­ma­ry can­di­date Newt Gin­grich want­ed to get rid of child labor laws, rec­om­mend­ing schools fire their adult jan­i­tors and employ poor chil­dren at low­er rates.
The con­sis­tent theme is that Repub­li­cans don't want to con­trol cor­po­ra­tions at all. Their mantra is: Let the hand do its work!
His­tor­i­cal­ly, that hasn't gone so well for work­ers and cit­i­zens. From air pol­lu­tion to work­er health to prod­uct safe­ty, the hand has failed to pro­tect the peo­ple. With­out laws safe­guard­ing qual­i­ty and puri­ty, ​"swill milk," sold by ​"dairy­men" who knew it was dan­ger­ous, killed 8,000 babies a year in New York City in the 1850s. With­out laws reg­u­lat­ing pol­lu­tion, smog from mills in Dono­ra killed 22 peo­ple and sick­ened 13,000 near­ly a cen­tu­ry lat­er in 1948. With­out laws or ade­quate gov­ern­ment enforce­ment, work­place expo­sure has killed—and still kills to this day—untold thou­sands of work­ers, includ­ing far too many painful­ly strug­gling for breath from asbesto­sis, sil­i­co­sis and black lung.
Know­ing that his­to­ry, Amer­i­cans sup­port gov­ern­ment reg­u­la­tion. Wall Street is a per­fect exam­ple. Gam­bling on Wall Street caused the Crash of 1929. Gov­ern­ment respond­ed with the Glass-Stea­gall reg­u­la­tions in 1933. Wall Street per­suad­ed Con­gress to repeal them in 1999, then resumed gam­bling and crashed the econ­o­my again in 2008, after which Amer­i­cans strong­ly sup­port­ed restor­ing finan­cial regulation.
Sim­i­lar­ly, Amer­i­cans sup­port gov­ern­ment-man­dat­ed rais­es for low-income work­ers now. An over­whelm­ing major­i­ty—71 per­cent—wants the gov­ern­ment to increase min­i­mum wage. USAToday/​PewResearch con­duct­ed that poll after Pres­i­dent Oba­ma called for rais­ing min­i­mum wage to $9 and link­ing future increas­es to inflation.
Anoth­er impor­tant poll tak­en after Pres­i­dent Obama's call was con­duct­ed by the IGM Forum, which is run by the Uni­ver­si­ty of Chica­go Booth School of Busi­ness. The Forum asked a group of top econ­o­mists whether they thought increas­ing the min­i­mum wage to $9 was worth any poten­tial dis­ad­van­tages. When weight­ed by their con­fi­dence, the poll found 62 per­cent agreed the raise was worth the risk.
It seems wise in a democ­ra­cy to go with the judg­ment of the great major­i­ty of cit­i­zens and experts rather than with the invis­i­ble fist, which has proven itself evil and which, at this moment, has low-wage work­ers down for the count.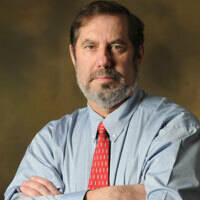 Leo Ger­ard is inter­na­tion­al pres­i­dent of the Unit­ed Steel­work­ers Union, part of the AFL-CIO. The son of a union min­er; Ger­ard start­ed work­ing at a nick­el smelter in Sud­bury, Ontario, at age
18
, and rose through the union's ranks to be appoint­ed the sev­enth inter­na­tion­al pres­i­dent Feb.
28
,
2001
. For more infor­ma­tion about Ger­ard, vis­it
usw​.org
.