In August, I attend­ed the first-ever ​"News and Ter­ror­ism: Com­mu­ni­cat­ing in a Cri­sis" con­fer­ence, the Chica­go kick-off of a year of coun­tert­er­ror­ism work­shops geared toward jour­nal­ists in 10 major cities, spon­sored by the Depart­ment of Home­land Secu­ri­ty (DHS). The keynote speak­er was none oth­er than the DHS head hon­cho him­self, Mr. Tom Ridge.
As we set­tled into our seats, the late-arriv­ing Ridge laid forth our mis­sion: ​"We're going to work togeth­er to achieve some com­mon goals," Ridge informed us. ​"There may be a time when your audi­ence needs more than just the story."
Jour­nal­ists, accord­ing to Ridge, are the ​"con­stant reminders of the free­dom of expres­sion we all enjoy." Nonethe­less, when it comes to ter­ror­ism, every­one could use a few tips from the good old DHS. The goal of the day, Ridge said, would be to pro­vide the press with a ​"detailed play­book" for respond­ing to cri­sis, pro­vid­ing jour­nal­ists with the strate­gies and (gov­ern­ment-affil­i­at­ed) con­tacts need­ed to deal with a ter­ror­ist sce­nario. ​"A con­sis­tent mes­sage to the pub­lic is critical."
It's a dif­fi­cult task, freely express­ing the ​"con­sis­tent mes­sage" you've been fed by the feds. We need­ed instruc­tion. Thus, along with a hun­dred oth­er Chica­go-area jour­nal­ists, gov­ern­ment offi­cials and pub­lic health offi­cers, I under­went two hours of inter­ac­tive cri­sis response role-play­ing, fol­low­ing the minute-by-minute details of a make-believe ter­ror­ist sce­nario involv­ing mass casu­al­ties, radi­a­tion, George W. Bush's daugh­ter and the wife of one of the reporters. City offi­cials grant­ed the unnamed Bush daugh­ter priv­i­leged sta­tus, cart­ing her out of the dan­ger zone, despite the quar­an­tine in effect. The reporter's wife, who'd called his cell phone while he was ​"on-scene," was left to bleed in the street. Ner­vous laugh­ter ensued, but in times like this, the jour­nal­ists agreed, one must think in terms of the ​"pub­lic good." Con­spic­u­ous­ly absent from the sce­nario, how­ev­er, was any men­tion of the num­bers of peo­ple dying. The actu­al toll on human life was left to the ambigu­ous descrip­tion, ​"mass casu­al­ty event."
Through­out the role play, jour­nal­ists were encour­aged to call on experts, to think crit­i­cal­ly about when to release infor­ma­tion to the pub­lic, and to ask who, what, when, where-every­thing but why. The role of the press, said mod­er­a­tor John McWethy of ABC News, is to accu­rate­ly report infor­ma­tion as gov­ern­ment offi­cials release it. In oth­er words, in a state of emer­gency, the media morph into a PR depart­ment for Wash­ing­ton. Each speak­er empha­sized that busi­ness, gov­ern­ment and the media all must learn how to func­tion in cri­sis mode. And in cri­sis mode, baby, we're all in the sys­tem together.
Take, for instance, Ridge's assess­ment of the DHS's col­or-cod­ed ter­ror alert plan: ​"It's a sig­nal, like a traf­fic light is a sig­nal, that we expect a cer­tain con­duct from you." Appar­ent­ly, such con­duct includes leav­ing one's wife bleed­ing in the street because the news must go on, and remain­ing in quar­an­tined areas even under the threat of radi­a­tion-unless your papa's the pres­i­dent, that is.
Although a few jour­nal­ists asked for pro­ce­dur­al clar­i­fi­ca­tions ("What's the pro­to­col for a preg­nant reporter cov­er­ing a radi­a­tion cri­sis?"), real ques­tions were marked­ly absent from the con­fer­ence. Does the press have a respon­si­bil­i­ty to seek out the roots of ter­ror, or to weigh the var­i­ous com­plex fac­tors involved in inter­na­tion­al ter­ror­ist sce­nar­ios? Nope, accord­ing to Ridge. ​"Our job is to elim­i­nate con­fu­sion," he said. Good­bye, gray zone. Hel­lo, unthink­ing certainty.
The ​"com­ing togeth­er in time of cri­sis" men­tal­i­ty need not apply only to the press. Next April, Con­necti­cut and New Jer­sey will wit­ness the DHS's TopOff 3 cam­paign, the largest-yet ter­ror­ist-attack sim­u­la­tion. Gov­ern­men­tal orga­ni­za­tions and busi­ness­es will be called upon to respond to a series of sim­u­lat­ed WMD inci­dents described by the DHS as ​"round-the-clock exer­cise play." Sim­i­lar events took place in Chica­go and Seat­tle last year, dur­ing TopOff 2. The DHS asserts that the sim­u­la­tions will help the nation ​"pre­vent, respond to, and recov­er from ter­ror­ist attacks in accor­dance with DHS pro­to­cols." Yet no one at the News and Ter­ror­ism con­fer­ence was able to artic­u­late what, exact­ly, it meant to be pre­pared for a ter­ror­ist attack, oth­er than com­ply­ing with gov­ern­men­tal mandate.
The elu­sive goal of ​"pre­pared­ness" is hard­ly lim­it­ed to those in the pub­lic eye. Did you know Sep­tem­ber is now ​"Nation­al Pre­pared­ness Month"? To cel­e­brate, the DHS is about to kick off its ​"Ready for Kids" pro­gram, a cam­paign of TV ads, school pro­grams and events in cities across the coun­try, designed to alert your tykes to the ter­ror­ist threat. It's even got a mas­cot-an ​"Amer­i­can Shep­herd," a fic­ti­tious breed of dog that nonethe­less urges kids to nag their fam­i­lies into devel­op­ing emer­gency plans to meet the ter­ror chal­lenge. (Stay tuned: A mas­cot-nam­ing con­test is cur­rent­ly under way.)
How­ev­er, as in the case of TopOff 3, the spe­cif­ic goals of September's mul­ti­mil­lion dol­lar pro­gram remain hazy. When I asked Ridge to clar­i­fy the month's kid-direct­ed activ­i­ties, he assured me that the games would be ​"inter­est­ing" and ​"cre­ative," then hur­ried on to dis­cuss the DHS's Ready for Busi­ness blitz in equal­ly vague terms.
So what did I get out of the News and Ter­ror­ism day besides a few sound­bytes and sev­en dif­fer­ent fla­vors of bite-size, tax pay­er-sub­si­dized muffins? A renewed sense of the way that the pow­er of words can be used to dis­tort. When ​"coop­er­a­tion" means ​"blind com­pli­ance" and ​"free­dom of expres­sion" means the free­dom to express DHS press releas­es, it seems incred­i­ble that, in a room full of jour­nal­ists, not one raised a ques­tion about first amend­ment rights.
"Our cul­ture with­in the DHS needs to be a cul­ture of dis­clo­sure," Ridge said, in clos­ing. Per­haps the Amer­i­can media should take a hint from Tom­my on this one: No mat­ter the ter­ror alert lev­el, jour­nal­ists have a respon­si­bil­i­ty to dis­close the truth, regard­less of whether they've got a fed-signed per­mit to do so.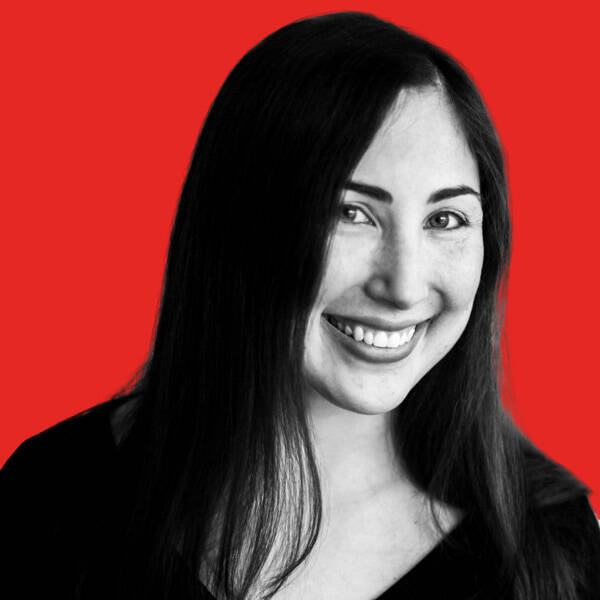 Maya Schen­war
is a senior edi­tor at Truthout​.org, and a for­mer
In These Times
intern.