On May 20, fed­er­al and New York City author­i­ties arrest­ed four men on charges of plot­ting domes­tic ter­ror­ist attacks. Assis­tant U.S. Attor­ney Eric Sny­der described the men as being eager ​"to bring death to Jews."
The FBI informant allegedly gave the four men cash, food, rent money and drugs. And he agreed to pay for a sick brother's liver transplant.
This sto­ry is depress­ing­ly famil­iar. With apoc­a­lyp­tic rhetoric, the author­i­ties her­ald an arrest, boast­ing that their efforts, with the aid of con­fi­den­tial infor­mants, have foiled anoth­er home­grown ter­ror­ist plot. How­ev­er, it soon becomes clear the alleged plot­ters were inca­pable of com­mit­ting these ter­ror­ist acts with­out the par­tic­i­pa­tion and provo­ca­tion of the informants.
This agent-provo­ca­teur sce­nario has played out in two oth­er cas­es. One of them was the so-called ​"Lib­er­ty City 7" case, in which sev­en men of Hait­ian descent liv­ing in Miami's impov­er­ished Lib­er­ty City neigh­bor­hood were charged in June 2006 with con­spir­a­cy to com­mit terrorism.
In that case, an under­cov­er infor­mant, expe­ri­enc­ing legal trou­ble and flush with $140,000 in FBI cash, struck up a friend­ship with the men and helped to con­ceive the plot. He sug­gest­ed the tar­gets and sup­plied much of the financ­ing and equip­ment. Their high-pro­file arrests received media atten­tion when for­mer Attor­ney Gen­er­al Alber­to Gon­za­les announced the sev­en men plot­ted to cre­ate an ​"Islam­ic army" bent on ​"killing dev­ils." None of them turned out to be Muslims.
After two mis­tri­als and the acquit­tals of two sus­pects, jurors con­vict­ed five of the orig­i­nal sev­en men on May 12. In a May 16 edi­to­r­i­al, the Mia­mi Her­ald con­clud­ed, ​"This wasn't so much a case of the FBI inter­rupt­ing an ongo­ing ter­ror plot, but of the agency pro­vid­ing a blue­print for it." The five men face sen­tences between 30 and 70 years.
The sec­ond case, revealed in June 2007, con­cerns an alleged con­spir­a­cy to blow up fuel tanks, ter­mi­nal build­ings and the web of fuel pipes run­ning under­neath Kennedy Inter­na­tion­al Airport.
A con­fi­den­tial infor­mant also set this case in motion. The infor­mant was a con­vict­ed drug deal­er whose sen­tence, accord­ing to the crim­i­nal com­plaint, ​"is pend­ing as part of his coop­er­a­tion agree­ment with the gov­ern­ment." The equa­tion is clear: the big­ger the bust, the lighter his sentence.
In the most recent New York case, the infor­mant iden­ti­fied by the New York Post as Sha­hed Hus­sain, became an FBI mole in 2003, after he was bust­ed for iden­ti­ty fraud. He tar­get­ed four finan­cial­ly strapped ex-cons (David Cromi­tie, David Williams, Onta Williams and Laguerre Payen) who occa­sion­al­ly attend­ed a mosque in New­burgh, N.Y. – about 70 miles north of New York City.
Hus­sain helped the four men con­spire to det­o­nate explo­sives out­side the Riverdale Tem­ple and near­by Riverdale Jew­ish Cen­ter and also to shoot down mil­i­tary air­craft at the Air Nation­al Guard Base in New­burgh with sur­face-to-air mis­siles. He pur­chased cell phones and a cam­era in order to plan the attack, and the FBI pro­vid­ed the infor­mant with dis­abled explo­sive devices, as well as a bum Stinger missile.
Accord­ing to rel­a­tives of the arrest­ed men, Hus­sain also sup­plied them with cash, food, rent mon­ey and drugs. Eliz­a­beth McWilliams, the moth­er of sus­pect David Williams, told the New York Dai­ly News that the infor­mant even offered to pay for his sick brother's liv­er transplant.
Law enforce­ment offi­cials first said the men con­vert­ed to Islam while incar­cer­at­ed and had reli­gious motives for the plot, but none of the men turned out to be prac­tic­ing Mus­lims. It seems more like­ly they were lured by finan­cial incentives.
Con­ser­v­a­tive com­men­ta­tors have pounced on the New­burgh sto­ry as proof that relo­cat­ing hard­core ter­ror­ists to U.S. pris­ons would endan­ger nation­al secu­ri­ty. Writ­ing for the Nation­al Review Online, Peter Kir­sanow argues the arrest of the New­burgh sus­pects ​"should be an obvi­ous cau­tion to Pres­i­dent Oba­ma regard­ing his plan to close Guan­tanamo and pos­si­bly relo­cate the inmates to U.S. prisons."
In New York City, where most of the men lived, the unem­ploy­ment rate for black men is about 50 per­cent, accord­ing to a two-year-old study by the Com­mu­ni­ty Ser­vice Soci­ety, and most experts believe the sit­u­a­tion has wors­ened. In such com­mu­ni­ties, there is an increas­ing sense of eco­nom­ic des­per­a­tion that can eas­i­ly be exploit­ed by unscrupu­lous actors.
Employ­ing cash-dis­pens­ing FBI infor­mants to troll for impov­er­ished mal­con­tents is an inef­fi­cient and tawdry way to com­bat inter­na­tion­al terrorism.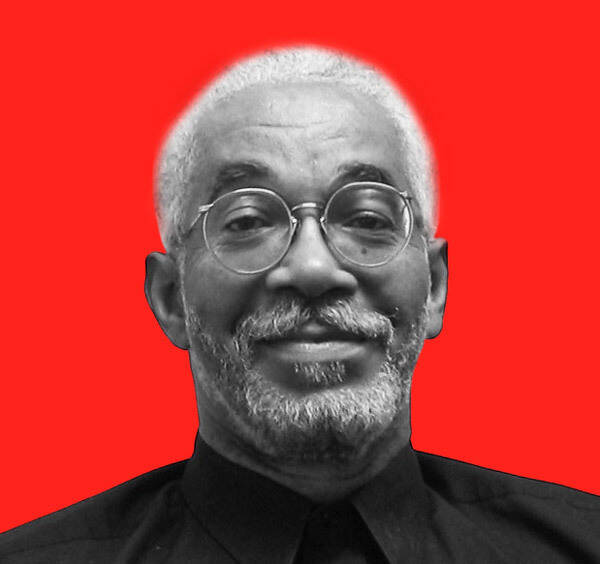 Sal­im Muwakkil
is a senior edi­tor of
In These Times
, where he has worked since
1983
. He is the host of The
Sal­im Muwakkil
show on WVON, Chicago's his­toric black radio sta­tion, and he wrote the text for the book
HAROLD: Pho­tographs from the Harold Wash­ing­ton Years
.