We wanted to make sure you didn't miss the announcement of our new Sustainer program. Once you've finished reading, take a moment to check out the new program, as well as all the benefits of becoming a Sustainer.

On May 20, federal and New York City authorities arrested four men on charges of plotting domestic terrorist attacks. Assistant U.S. Attorney Eric Snyder described the men as being eager ​"to bring death to Jews."
The FBI informant allegedly gave the four men cash, food, rent money and drugs. And he agreed to pay for a sick brother's liver transplant.
This story is depressingly familiar. With apocalyptic rhetoric, the authorities herald an arrest, boasting that their efforts, with the aid of confidential informants, have foiled another homegrown terrorist plot. However, it soon becomes clear the alleged plotters were incapable of committing these terrorist acts without the participation and provocation of the informants.
This agent-provocateur scenario has played out in two other cases. One of them was the so-called ​"Liberty City 7" case, in which seven men of Haitian descent living in Miami's impoverished Liberty City neighborhood were charged in June 2006 with conspiracy to commit terrorism.
In that case, an undercover informant, experiencing legal trouble and flush with $140,000 in FBI cash, struck up a friendship with the men and helped to conceive the plot. He suggested the targets and supplied much of the financing and equipment. Their high-profile arrests received media attention when former Attorney General Alberto Gonzales announced the seven men plotted to create an ​"Islamic army" bent on ​"killing devils." None of them turned out to be Muslims.
After two mistrials and the acquittals of two suspects, jurors convicted five of the original seven men on May 12. In a May 16 editorial, the Miami Herald concluded, ​"This wasn't so much a case of the FBI interrupting an ongoing terror plot, but of the agency providing a blueprint for it." The five men face sentences between 30 and 70 years.
The second case, revealed in June 2007, concerns an alleged conspiracy to blow up fuel tanks, terminal buildings and the web of fuel pipes running underneath Kennedy International Airport.
A confidential informant also set this case in motion. The informant was a convicted drug dealer whose sentence, according to the criminal complaint, ​"is pending as part of his cooperation agreement with the government." The equation is clear: the bigger the bust, the lighter his sentence.
In the most recent New York case, the informant identified by the New York Post as Shahed Hussain, became an FBI mole in 2003, after he was busted for identity fraud. He targeted four financially strapped ex-cons (David Cromitie, David Williams, Onta Williams and Laguerre Payen) who occasionally attended a mosque in Newburgh, N.Y. – about 70 miles north of New York City.
Hussain helped the four men conspire to detonate explosives outside the Riverdale Temple and nearby Riverdale Jewish Center and also to shoot down military aircraft at the Air National Guard Base in Newburgh with surface-to-air missiles. He purchased cell phones and a camera in order to plan the attack, and the FBI provided the informant with disabled explosive devices, as well as a bum Stinger missile.
According to relatives of the arrested men, Hussain also supplied them with cash, food, rent money and drugs. Elizabeth McWilliams, the mother of suspect David Williams, told the New York Daily News that the informant even offered to pay for his sick brother's liver transplant.
Law enforcement officials first said the men converted to Islam while incarcerated and had religious motives for the plot, but none of the men turned out to be practicing Muslims. It seems more likely they were lured by financial incentives.
Conservative commentators have pounced on the Newburgh story as proof that relocating hardcore terrorists to U.S. prisons would endanger national security. Writing for the National Review Online, Peter Kirsanow argues the arrest of the Newburgh suspects ​"should be an obvious caution to President Obama regarding his plan to close Guantanamo and possibly relocate the inmates to U.S. prisons."
In New York City, where most of the men lived, the unemployment rate for black men is about 50 percent, according to a two-year-old study by the Community Service Society, and most experts believe the situation has worsened. In such communities, there is an increasing sense of economic desperation that can easily be exploited by unscrupulous actors.
Employing cash-dispensing FBI informants to troll for impoverished malcontents is an inefficient and tawdry way to combat international terrorism.
Be a Sustainer
We surveyed thousands of readers and asked what they would like to see in a monthly giving program. Now, for the first time, we're offering three different levels of support, with rewards at each level, including a magazine subscription, books, tote bags, events and more—all starting at less than 17 cents a day. Check out the new Sustainer program.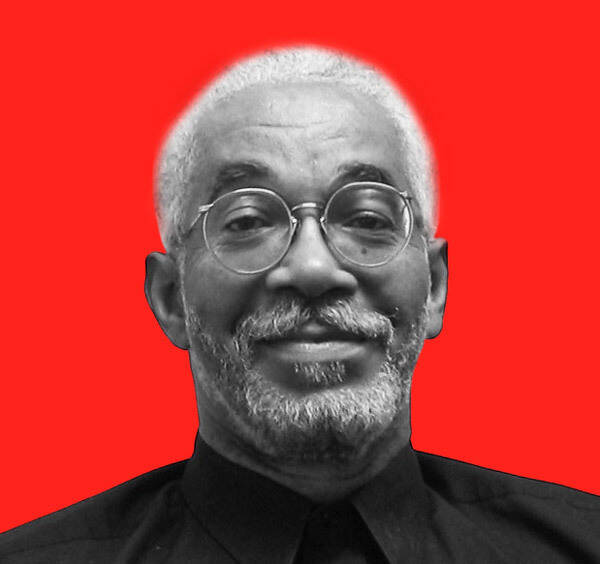 Salim Muwakkil
is a senior editor of
In These Times
, where he has worked since
1983
. He is the host of The
Salim Muwakkil
show on WVON, Chicago's historic black radio station, and he wrote the text for the book
HAROLD: Photographs from the Harold Washington Years
.