In Jan­u­ary, the Greeks elect­ed Alex­is Tsipras and his rad­i­cal Syriza par­ty on a wave of defi­ance and hope. Since then, as the anti-aus­ter­i­ty par­ty fought for debt relief from the Euro­pean Union, the hard­line nego­ti­a­tions between Syriza and the finan­cial insti­tu­tions of the EU made week­ly inter­na­tion­al head­lines. On July 5, an over­whelm­ing major­i­ty of the Greek elec­torate vot­ed ​"no" to the con­di­tions demand­ed by the Euro­pean insti­tu­tions in exchange for a third bailout. Yet, two weeks lat­er, Tsipras pushed the same con­di­tions through the Greek Par­lia­ment over the oppo­si­tion of many mem­bers of his own party.
'We said no, and now Tsipras says that we were really trying to say yes. He didn't believe us. He didn't believe in Greece, that we could do it ourselves. He didn't believe in his party.'
Noth­ing has pro­voked more glob­al opin­ing in recent weeks than the ref­er­en­dum and Tsipras's appar­ent about­face. But most of the spec­u­la­tion has been hap­pen­ing far from the shores of Greece. I trav­eled to Athens in late July to find out how the Greeks felt at a moment when their lead­ers, after bring­ing the coun­try to the brink of an unprece­dent­ed, unpre­dictable eco­nom­ic rev­o­lu­tion and a pos­si­ble Grex­it from the EU, pulled back from the edge. Walk­ing around the streets of Athens, I talked to office work­ers and shop own­ers, anar­chists and dog-walk­ers, stu­dents and rank-and-file Syriza mem­bers, about their hopes and fears for the future.
Mary and Yannis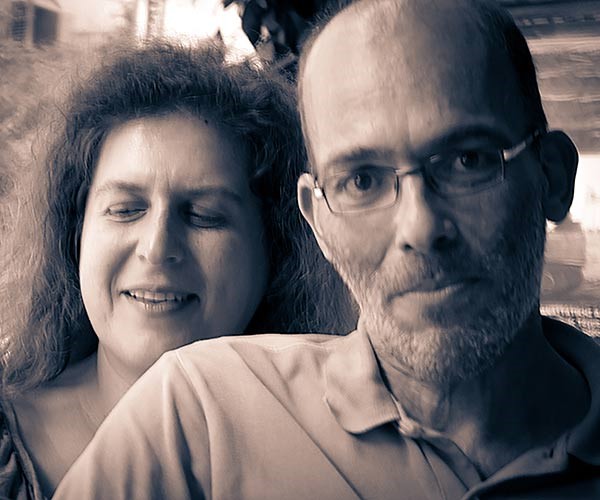 "There's some­thing you haven't told him yet," says Mary. ​"We are both mem­bers of Syriza."
Mary and Yan­nis have been talk­ing about the despair of recent years. Peo­ple still own their hous­es, but they have no ser­vices. The elec­tric com­pa­ny and the water com­pa­ny cut many peo­ple off when they did not pay their bills. Last win­ter, peo­ple cut down trees along the streets and burned them to keep warm. ​"Aus­ter­i­ty kills this coun­try, step by step," says Yan­nis. ​"Kills this coun­try, day by day. Kills it, dream by dream.
"We said no, and now Tsipras says that we were real­ly try­ing to say yes. He didn't believe us. He didn't believe in Greece, that we could do it our­selves. He didn't believe in his par­ty." Yan­nis hes­i­tates for a sec­ond. ​"Our party."
He tells us to go to the protest that night against the sec­ond round of vot­ing on aus­ter­i­ty reforms in the Greek Par­lia­ment. Those protests appear to have been the last breath of the hope that fed and was fed by Syriza.
"And now what?" asks Yan­nis. ​"There is noth­ing now. We are in a long tun­nel, and we can see no light at the end. Not even the light of the train com­ing. Just darkness."
Dim­itri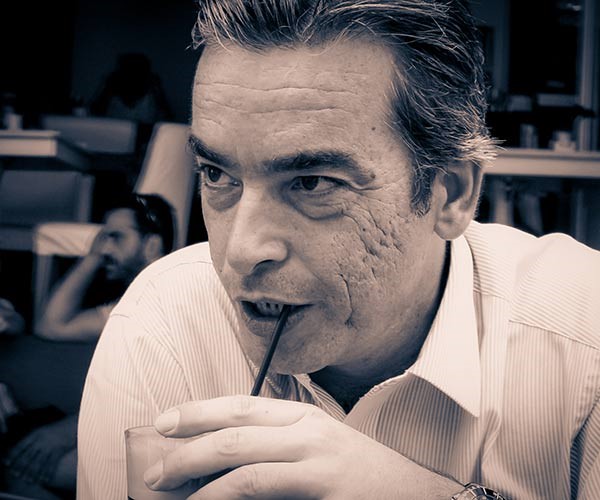 Dim­itri is drink­ing cof­fee out­side an expen­sive café on his break. He works in the ship­ping indus­try, he tells me. He offers me a cigarette.
He believes Tsipras will have to raise tax­es on the big ship­ping com­pa­nies as a result of the deal with EU. ​"And what do you think will hap­pen then? They will move to anoth­er coun­try that will give them bet­ter tax rates. Now all it takes is a phone call to an accoun­tant in some for­eign office to set the com­pa­ny up in Switzer­land, in Sin­ga­pore, in Hong Kong. A week lat­er, and the com­pa­ny will be gone. All the jobs will be gone. … Tourism and ship­ping are all that Greece has."
He owns a small cot­tage on an island, inher­it­ed from his father, who grew up there. ​"I went to it before Christ­mas, and again last week," he says. ​"And in that time the super­mar­ket had closed, and there is a new Ger­man super­mar­ket now. All the food was import­ed, from Ger­many, from Hol­land. The Greek farm­ers who used to sup­ply the old super­mar­ket have noth­ing now.
"Why don't we buy pota­toes and meat from Greece? We can grow them here. But the Dutch meat is cheap­er. With this new aus­ter­i­ty the peo­ple will be poor­er, and they will have to buy cheap­er food, so they will go to the Ger­man dis­count supermarkets."
(Anoth­er) Yannis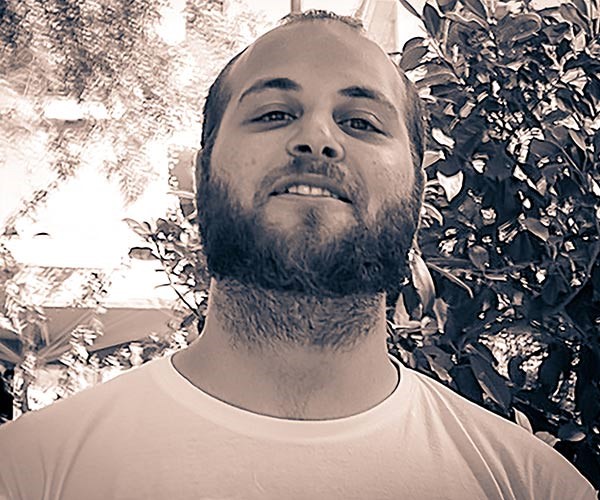 Yan­nis is smok­ing on a bench in Exarcheia square, the cen­ter of Athens's rad­i­cal and anar­chist dis­trict, and the site of the stu­dent protests in the 1970s that shook the mil­i­tary dic­ta­tor­ship. He tells an arcane sto­ry of cor­rup­tion dragged to light a few years before on the island of Agath­on­isi, where he was work­ing as a wait­er. A bomb was left under the mayor's office; the man arrest­ed was found to have placed it there on the mayor's orders. It emerged that a net of cor­rup­tion ran through the town: five-hun­dred Kalash­nikovs were found in the church­yard; bod­ies were dis­cov­ered in the sea with weights attached to their feet. ​"Like the Mafia," I say. ​"Like the Mafia," he affirms.
Greece is a mid­way point between Europe and the Mid­dle East, Africa and the East. Which is why refugees flood into the coun­try — from Libya, Syr­ia, Pak­istan — and why drugs and guns flow, why the politi­cians and the police can get rich.
"The prob­lem is a human one," he tells us. ​"Nepo­tism and cor­rup­tion." There is no easy solution.
What about the threat of Gold­en Dawn?
They have reached the lim­it of the pop­u­lar­i­ty they can achieve, Yan­nis believes. They had near­ly 20 per­cent of sup­port in polls a few years back. But now peo­ple have real­ized that they are just Nazis. So their sup­port has dropped. ​"But they say that a huge num­ber of the army sup­port them."
A friend of his in the police force recalls that dur­ing his train­ing, one offi­cer once claimed not to believe in human rights. The great major­i­ty of the train­ing offi­cers cheered. Those who didn't, shrank into their seats.
Kostis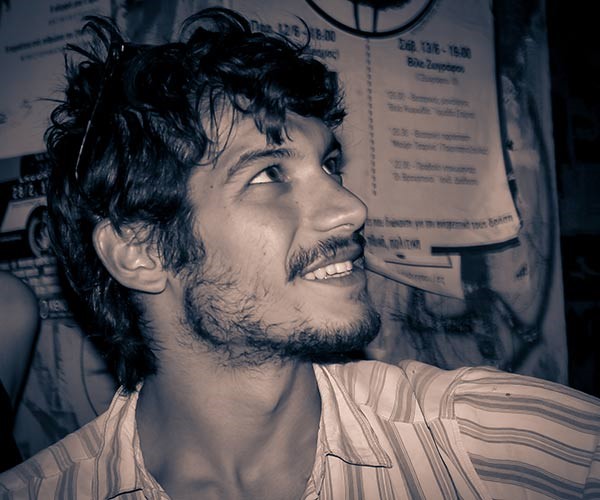 Kostis is sit­ting with his girl­friend, Edara (who didn't wish to be pho­tographed) on a curb out­side the Nation­al Tech­ni­cal Uni­ver­si­ty. Edara grad­u­at­ed with a master's degree today. She shows us the roll of paper, tied with a ribbon.
"All the peo­ple thought that when they vot­ed no they were say­ing to Syriza, to Tsipras, that we're not afraid to go the whole way," Kostis says. ​"That we're not afraid to leave the Euro. We were ready to do it. But he didn't."
Will you leave the coun­try now that you are fin­ished studying?
"As long as I can live my life the way I want to, I'm not going to leave," says Kostis.
They have to go, meet their friends, drink raki (the strong Cre­tan liquor) and eat meze. Next week, they are going away on hol­i­days, to the islands. They are still argu­ing with their extend­ed gang of friends about where: to the West­ern islands, or the East­ern? They go off togeth­er, she on a motor­cy­cle, he on a moped, hel­met­less, yelling into their cell­phones and at each oth­er, dodg­ing through the night­time Athens traffic.
Ari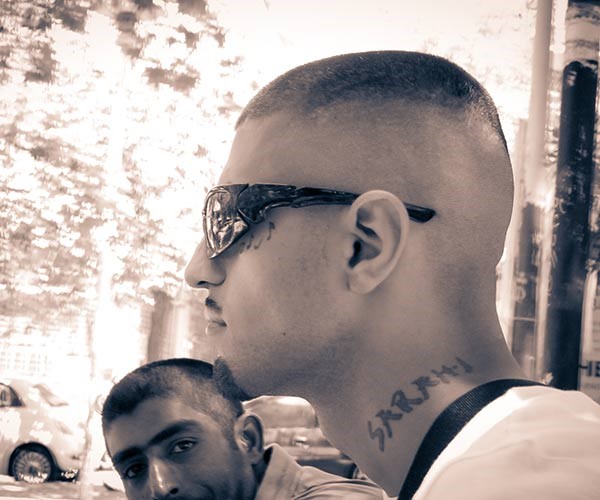 Ari is Turk­ish. He lived for two years in the U.K. and his Eng­lish is clear and crisp, but his voice is taut with anger.
"I hate this coun­try," he says. ​"Nobody cares about any­one here. Go to Mona­s­ti­ra­ki, where the tourists are, lie down on the streets there and you will see. Nobody will come to help you. They will step over you."
He waves a plas­tic bot­tle of water. ​"Look at this. In the U.K. nobody pays for water. But here you have to pay. Water should be free.
"If you kill some­one, you will spend maybe a year in prison. I spent 15 months in a detain­ment camp when I came here. All of us sleep­ing togeth­er in the same big room, noth­ing to pro­tect us from the cold in the win­ter. Anoth­er man had spent two years there. And for what crime? For not hav­ing the right papers. That was our crime. Two years locked away with­out a trial."
Mikis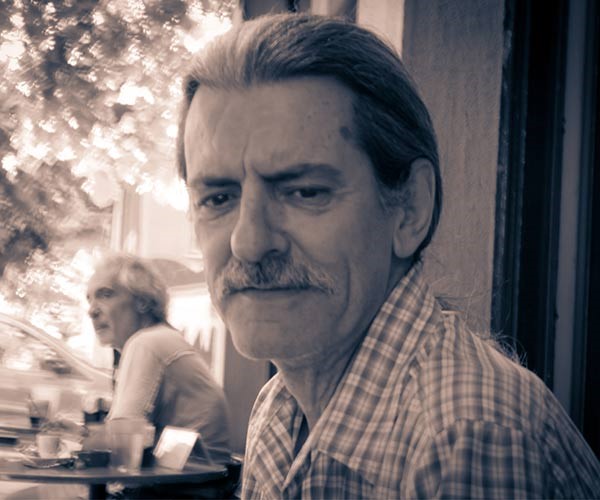 Mikis is the own­er of a cof­fee shop. He sits at a table on the street out­side. Yes, things will get bet­ter, he believes. Not today, or tomor­row. But in some years, things will be a lit­tle bet­ter. And they will not get much worse.
Greece has more pub­lic ser­vants than any oth­er Euro­pean coun­try, he tells me — too many. Yes, there are the islands, and every island needs a doc­tor, a police­man. But still, there are too many. The politi­cians give jobs to their friends, their fam­i­lies, the friends of their families.
"Look," he says. ​"The Ger­mans are not so bad. All they are try­ing to do is make us like them. They are try­ing to make us into a nor­mal, mod­ern Euro­pean coun­try. They are try­ing to stop the cor­rup­tion. They are try­ing to make every­one pay their tax­es. We have to do this. We have to move forwards.
Vicky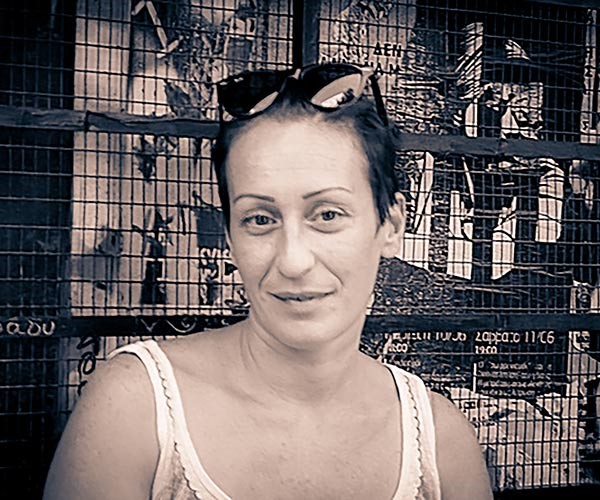 Vicky sits on a win­dow ledge in a graf­fi­tied alley­way in Exarcheia, smok­ing and drink­ing Coca-Cola. She is 37, she tells me. She wants to have a fam­i­ly, but she can't. There is noth­ing here now, no job to sup­port chil­dren with, no life to raise them to.
For years there were just two par­ties here, she says: Blue and Green. Con­ser­v­a­tive and Social-Demo­c­rat. You were cheat­ed by the Blue for five years, then you vot­ed for the Green, and they were just as cor­rupt. ​"They just want­ed to eat our mon­ey." The way she says ​"eat" makes me think she is look­ing for a stronger word, a word of her own tongue with­out a cog­nate in English.
And Tsipras?
"I like him," she says. ​"I like him because of his per­son­al life, unmar­ried with two chil­dren, in a coun­try of car­bon-copied fam­i­lies, polite hus­bands and wives with two iden­ti­cal children.
"Last night I was talk­ing to my moth­er and I told her, if the war, the rev­o­lu­tion comes — and it might — I will go out on the streets and fight. Not because I know what to fight for, but because I have noth­ing else to live for. No job, no fam­i­ly. Just you, mama."