"Hardhats vs. Hippies": How the Media Misrepresents the Debate Over the Green New Deal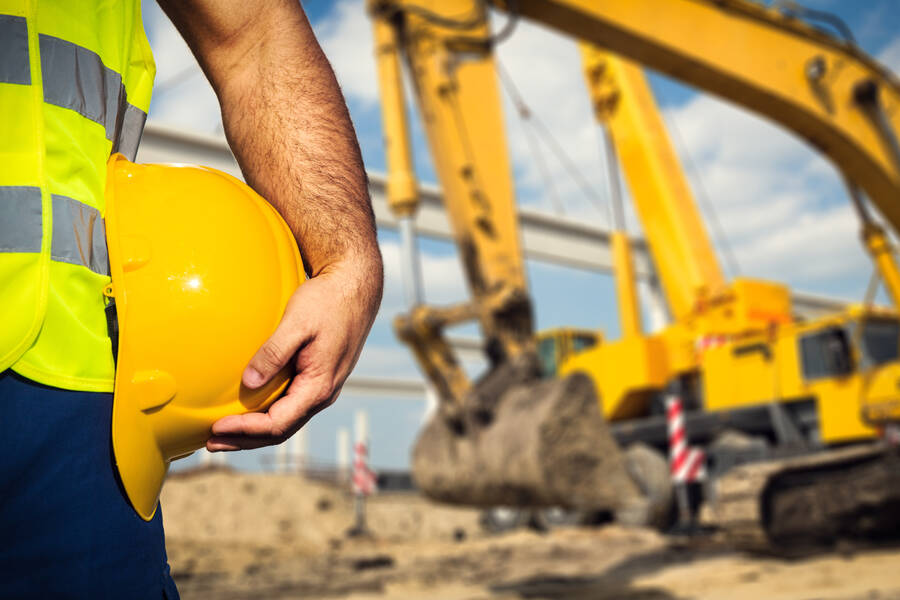 A recent Politi­co arti­cle about the Green New Deal res­o­lu­tion put for­ward in Feb­ru­ary by Rep. Alexan­dria Oca­sio-Cortez (D‑N.Y.) and Sen. Ed Markey (D‑Mass.) fea­tures many grum­blings from blue-col­lar union mem­bers about the poten­tial eco­nom­ic dis­rup­tion and the loss of jobs — even though the res­o­lu­tion calls for union rights and a fed­er­al jobs guar­an­tee for work­ers. The arti­cle opens with Rob­bie Hunter, the pres­i­dent of the State Build­ing and Con­struc­tion Trades Coun­cil of Cal­i­for­nia, which rep­re­sents 450,000 con­struc­tion work­ers and appren­tices, who is lead­ing a union-led advo­ca­cy cam­paign called #BlueCol­lar­Rev­o­lu­tion. A dras­tic shift away from oil indus­try jobs in Cal­i­for­nia, Hunter con­tends, could ​"export our jobs, while doing noth­ing for the end game, which is the environmental."
The Green New Deal res­o­lu­tion calls for an econ­o­my-wide mobi­liza­tion to achieve a nation­al tran­si­tion to a zero-car­bon future with­in a decade. The pro­pos­al has sparked a vibrant con­ver­sa­tion in Con­gress and through­out the coun­try, res­onat­ing with grass­roots envi­ron­men­tal groups and chal­leng­ing law­mak­ers to start talk­ing seri­ous­ly about decar­boniza­tion. Yet despite mas­sive pub­lic sup­port, the res­o­lu­tion was pre­dictably stymied in Con­gress, and has faced skep­ti­cism with­in the Demo­c­ra­t­ic Par­ty and labor move­ment. Nor has the res­o­lu­tion been greet­ed with uni­ver­sal praise by the Demo­c­ra­t­ic Par­ty or labor unions. But while some unions express reluc­tance to hop on the green band­wag­on, there's more to the sto­ry than ​"envi­ron­men­tal­ists ver­sus blue-col­lar work­ers." Orga­nized labor does not speak with a sin­gle voice on cli­mate pol­i­cy, though the whole move­ment has deep stakes in the pol­i­tics of decar­boniza­tion, as work­ing-class people's lives and liveli­hoods are most vul­ner­a­ble to cli­mate change.
Jes­si­ca Levin­son, a law pro­fes­sor who serves on the Los Ange­les Ethics Com­mis­sion, warns in the Politi­co piece that the Green New Deal ​"real­ly divides the Democ­rats on a fault line, which is more of the elites against the work­ing class Democ­rats who are con­cerned about los­ing their jobs." The arti­cle sug­gests that 2020 pres­i­den­tial hope­fuls should be wary of alien­at­ing the work­ing-class base — a seg­ment that lost many vot­ers to Trump in 2016, par­tic­u­lar­ly white, work­ing-class vot­ers — by push­ing too hard for the Green New Deal.
So a pol­i­cy agen­da intend­ed to address an exis­ten­tial cri­sis for the world's envi­ron­ment is framed with­in the famil­iar dichoto­my between burly blue-col­lar con­struc­tion men and tree-hug­ging lib­er­al elites. It's a clas­sic Amer­i­can trope that hear­kens back to the faux pop­ulism of Nixon's ​"hard­hat" march­es against ​"hip­pies" dur­ing the Viet­nam War. Nev­er­mind the fact that the labor move­ment today is dri­ven by work­ers in the ser­vice indus­tries, women, peo­ple of col­or and immi­grants. The media reg­u­lar­ly flat­tens the labor move­ment into a one-dimen­sion­al depic­tion of a Fordist indus­tri­al labor­er, frozen in time.
The sup­posed blue-col­lar back­lash cam­paign comes in the wake of signs of internecine fric­tion between nation­al labor lead­ers and pro-green law­mak­ers. In March, Cecil Roberts, the inter­na­tion­al pres­i­dent of the Unit­ed Mine Work­ers of Amer­i­ca, and Lon­nie Stephen­son, the inter­na­tion­al pres­i­dent of the Inter­na­tion­al Broth­er­hood of Elec­tri­cal Work­ers, wrote to Con­gress on behalf of the ener­gy com­mit­tee of the AFL-CIO, argu­ing that the Green New Deal was ​"far too short on spe­cif­ic solu­tions that speak to the jobs of our mem­bers," and ​"ma[de] promis­es that are not achiev­able or real­is­tic." Around the same time, AFL-CIO head Richard Trum­ka — who briefly sat on Trump's ​"busi­ness advi­so­ry coun­cil" along­side multi­na­tion­al CEOs before resign­ing in embar­rass­ment—told reporters that although he acknowl­edged the urgency of tack­ling the impend­ing cli­mate cri­sis, law­mak­ers should not ​"leave seg­ments of the econ­o­my behind."
The Politi­co arti­cle fol­lows a num­ber of reports of labor groups chaf­ing at the sweep­ing goals of the fed­er­al Green New Deal res­o­lu­tion, as well as the ​"Green New Deal Los Ange­les," lament­ing the lack of detail about how fos­sil-fuel depen­dent indus­tries and work­ers will be affect­ed. The fric­tion over the res­o­lu­tion does speak to an under­stand­able wari­ness of the plan's soar­ing ambi­tions. The expan­sive tar­gets, along with a lack of con­crete plans on how to achieve its bench­marks, have stirred fears of unre­al­is­tic expec­ta­tions, and work­ers have rea­son­able con­cerns about whether promis­es of green jobs will real­ly mate­ri­al­ize. With so much at stake, orga­nized labor has a rea­son­able inter­est in safe­guard­ing mem­bers from poten­tial eco­nom­ic turbulence.
But con­trary to Politi­co​'s depic­tion, skep­tics hard­ly amount to mas­sive work­ing-class oppo­si­tion to the Green New Deal. The media cov­er­age cen­ters on labor's fear that work­ers won't be pro­vid­ed a fair share of the deal's achieve­ments. The same ques­tion of social equi­ty can be applied to any num­ber of pro­gres­sive pol­i­cy pro­pos­als that the 2020 pres­i­den­tial can­di­dates have tout­ed, such as Medicare for All or a fed­er­al jobs guarantee.
More impor­tant­ly, though build­ing-trades work­ers may fit Trump's image of work­ing-class Amer­i­ca, they are not rep­re­sen­ta­tive of labor or the work­ing class as a whole when it comes to green issues. The future of labor will be helmed by ser­vice work­ers, women, immi­grants and peo­ple of col­or. Accord­ing­ly, the Green New Deal or oth­er strong cli­mate change poli­cies have won endorse­ments from SEIU, Los Ange­les Coun­ty Fed­er­a­tion of Labor and Nation­al Nurs­es Unit­ed, along with var­i­ous locals like New York State Nurs­es Asso­ci­a­tion and Amer­i­can Fed­er­a­tion of Teach­ers — Ore­gon. A sur­vey released by Data for Progress this month found that ​"union mem­ber­ship is one of the fac­tors most high­ly cor­re­lat­ed with sup­port for Green New Deal poli­cies as well as the Green New Deal frame­work as a whole."
Back­ing the Green New Deal is a way to extend union sup­port for work­ing peo­ple beyond wages and ben­e­fits, because the Green New Deal is a social con­tract to form the foun­da­tion of a sus­tain­able econ­o­my. From a prac­ti­cal stand­point, as a dwin­dling labor move­ment strives to remain rel­e­vant to the work­ing mass­es, there sim­ply is no big­ger bread-and-but­ter issue than our land, air, water and health. Glob­al­ly, afflu­ent coun­tries with high­er union rep­re­sen­ta­tion tend to have low­er green­house gas emis­sions than less union­ized countries.
Work­ing-class migrant com­mu­ni­ties and com­mu­ni­ties of col­or may have a first-hand under­stand­ing of how cli­mate volatil­i­ty affects their work — be they an immi­grant nurse whose home­town in the Philip­pines is fac­ing inten­si­fy­ing typhoons, or a Los Ange­les teacher whose stu­dents miss school when dirty local air leaves them strug­gling to breathe. As part of a glob­al pro­le­tari­at, their strug­gles reflect the even longer-term chal­lenge of cli­mate jus­tice: seed­ing a car­bon-free future for the glob­al econ­o­my. The strug­gle for cli­mate jus­tice extends beyond the Green New Deal res­o­lu­tion; the ulti­mate goal is to link the entire world in a com­pact to decar­bonize and to refo­cus devel­op­ment and indus­try on sus­tain­abil­i­ty and social equi­ty, rather than profit.
It is short­sight­ed for the media to present labor's skep­ti­cism toward the Green New Deal as akin to the far-right's cli­mate skep­ti­cism. Glob­al­ly, a con­sen­sus is crys­tal­liz­ing on the left: There is no future in which work­ers are not on the front­line of cli­mate-dri­ven social trans­for­ma­tion, either as sur­vivors, or as agents of change.
Putting the con­cept of cli­mate jus­tice into prac­tice requires braid­ing envi­ron­men­tal and labor agen­das into a uni­fied ​"just tran­si­tion" — a com­pre­hen­sive set of social wel­fare pro­tec­tions for the work­ers and com­mu­ni­ties most impact­ed by cli­mate pol­i­cy. As Sara Nel­son, pres­i­dent of the Asso­ci­a­tion of Flight Atten­dants, has point­ed out, ​"Labor has nev­er seen an actu­al ​'just tran­si­tion.'" To engage labor with the Green New Deal, Nel­son told In These Times last month, pol­i­cy­mak­ers and activists must ​"make labor cen­tral to the dis­cus­sion, includ­ing labor rights, labor pro­tec­tions and labor exper­tise. … Let's rec­og­nize and engage the infra­struc­ture and expe­ri­ence of the labor move­ment to make this work."
By lis­ten­ing to work­ers, we'd per­haps dis­cov­er that even the #BlueCol­lar­Rev­o­lu­tion might be sur­pris­ing­ly amenable to a cli­mate jus­tice agen­da. Rob­bie Hunter him­self wrote in March about a green project he could get behind: He urged the state to invest in build­ing clean mass tran­sit, point­ing out that, ​"Hav­ing built most of California's util­i­ty-scale solar and wind gen­er­a­tion, we who work in the build­ing and con­struc­tion trades think it's time to get real about our ambi­tious cli­mate goals."
Despite the media's insis­tence that envi­ron­men­tal­ism remains the province of the priv­i­leged, blue col­lars and green pri­or­i­ties may over­lap more than they know. All we need to do is treat Green New Deal like any oth­er labor con­tract: get every­one around the table and start talking.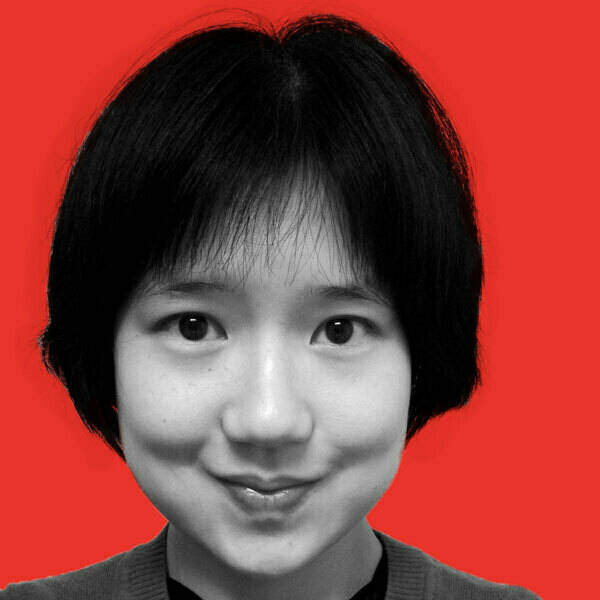 Michelle Chen is a con­tribut­ing writer at In These Times and The Nation, a con­tribut­ing edi­tor at Dis­sent and a co-pro­duc­er of the ​"Bela­bored" pod­cast. She stud­ies his­to­ry at the CUNY Grad­u­ate Cen­ter. She tweets at @meeshellchen.