The Next Big Grocery Strike Is Knocking on Safeway and Giant's Door
Last April, more than 30,000 Stop & Shop gro­cery work­ers across the North­east won a rau­cous 11-day strike against the com­pa­ny, beat­ing back health care and pen­sion cuts. Now, anoth­er major gro­cery strike has become a seri­ous pos­si­bil­i­ty, this time in and around the nation's capital.
On Wednes­day, UFCW Local 400 announced that it will be hold­ing a strike vote ear­ly next month for more than 25,000 work­ers at hun­dreds of Giant Foods and Safe­way stores across DC, Mary­land, and Vir­ginia. The union has sep­a­rate con­tracts with Giant and Safe­way, but both of those con­tracts have been expired since last Octo­ber. Nego­ti­a­tions in the ensu­ing months proved fruit­less, and now the union is prepar­ing for what could become the first large strike of 2020.
Giant is owned by Ahold Del­haize, the same Euro­pean con­glom­er­ate that owns Stop & Shop. Safe­way is owned by Albert­sons, the nation­al gro­cery hold­ing com­pa­ny con­trolled by the pri­vate equi­ty firm Cer­berus Cap­i­tal Man­age­ment. As is com­mon in pri­vate equi­ty deals, Cer­berus is report­ed­ly eye­ing an IPO for Albert­sons — plac­ing great pres­sure on the com­pa­ny to spiff up its bal­ance sheet, includ­ing labor and pen­sion costs. Not coin­ci­den­tal­ly, those issues are now fuel­ing the con­tract dis­pute that has brought these UFCW mem­bers to the point of a strike vote. In addi­tion to pen­sion cuts, the union says that the com­pa­nies are pur­su­ing cuts to health care fund­ing, tight restric­tions on ben­e­fit access for part time employ­ees, and a plan to keep many new hires locked in a min­i­mum wage salary for years.
Both Giant and Safe­way work­ers are part of the same mul­ti-employ­er pen­sion, fund­ed by the respec­tive com­pa­nies, mean­ing that they all have a direct finan­cial inter­est in strong con­tracts at both stores. Albert­sons and the UFCW are locked in a dis­pute over the size of the company's pen­sion oblig­a­tions. Media rep­re­sen­ta­tives from the com­pa­nies did not respond to requests for comment.
Michelle Lee, a cashier at Safe­way in Alexan­dria, Vir­ginia, has worked for the com­pa­ny for three decades, and now earns $21 an hour — which, she says, is ​"nowhere near where it needs to be, since I been there 32 years." Despite her own senior­i­ty, Lee says that it's impor­tant to her that the union con­tract look out for all employ­ees, no mat­ter how long they've been there. ​"Not just the old peo­ple, but we want to make sure new hires get the ben­e­fits and the hours they need to pay their bills and buy gro­ceries," she says. ​"A lot of work­ers are con­cerned… they're not sure if they're gonna get a pen­sion. they're scared their health care is gonna get cut."
The same fears are present at Giant as well. Jeff Reid, a 12-year vet­er­an in the Giant meat depart­ment in Sil­ver Spring, Mary­land who makes $16.75 an hour, says that pen­sion secu­ri­ty is the most impor­tant issue for him. ​"Peo­ple work 20, 30 years for the com­pa­ny, you want to have some­thing when you retire," he says. ​"You don't want to be choos­ing between pre­scrip­tions and food." Lee says that his cowork­ers are aware of the Shop & Stop strike – and the suc­cess it had – but that he is ​"absolute­ly, unequiv­o­cal­ly" ready for a strike himself.
Still, any strike would be a hard­ship on work­ers earn­ing gro­cery store wages. The UFCW has spent recent weeks urg­ing Giant and Safe­way work­ers to pre­pare for the pos­si­bil­i­ty by get­ting in as many work hours as they can and tak­ing care of med­ical and den­tal needs now. Should next month's strike vote suc­ceed and a strike actu­al­ly hap­pen, it would become an attrac­tive mag­net for polit­i­cal sup­port from promi­nent Democ­rats. Steven Fein­berg, the bil­lion­aire cofounder of Cer­berus, is close to the Trump White House, and was tapped by the pres­i­dent to lead his intel­li­gence advi­so­ry board. Such a grand impe­r­i­al posi­tion would pro­vide a con­ve­nient con­trast between the company's own­er and the thou­sands of work­ers on the pick­et line, many of whom would be fight­ing for the right mere­ly to earn more than min­i­mum wage.
"Most of the peo­ple I talk to are angry with the com­pa­ny. They make the com­pa­ny bil­lions of dol­lars," says Safeway's Michelle Lee. ​"We got­ta do what we got­ta do. If we have to go on strike to have a bet­ter life in the long run, then that's what we need to do."
Get the lat­est news and analy­sis from inside the labor move­ment in your inbox every Fri­day. Sign up for the Work­ing In These Times newsletter.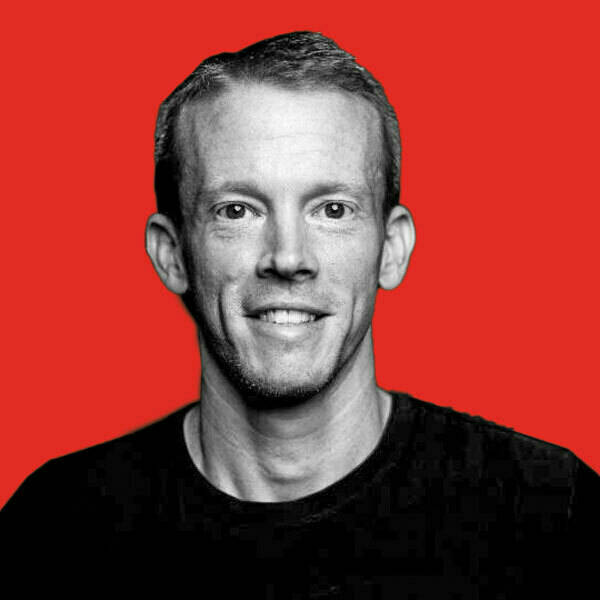 Hamil­ton Nolan is a labor reporter for In These Times. He has spent the past decade writ­ing about labor and pol­i­tics for Gawk­er, Splin­ter, The Guardian, and else­where. You can reach him at Hamilton@​InTheseTimes.​com.