'Chiraq': Facts and Fictions
Chicago's 'murder capital' rep stretches the truth.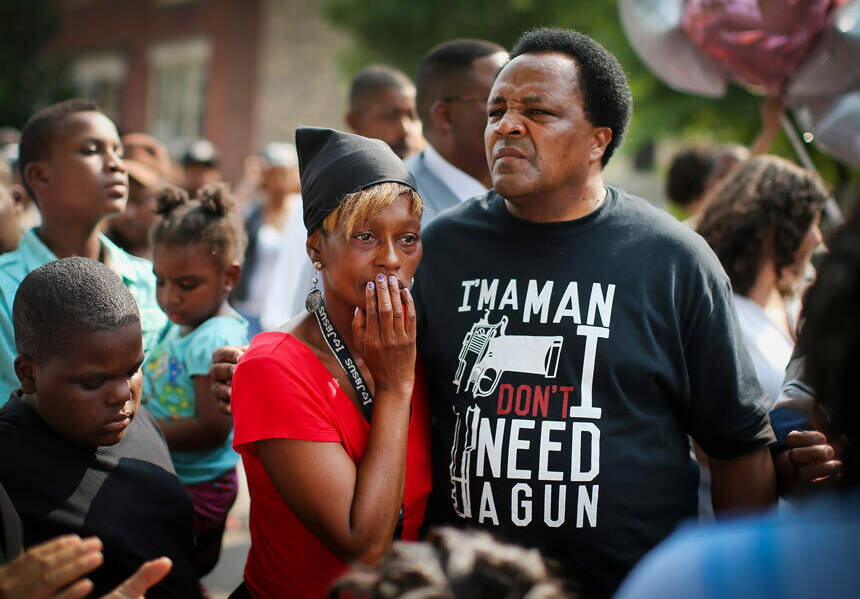 Chicago's astound­ing week­end body counts make head­lines around the globe: On the July 4 week­end, 82 peo­ple were shot, 14 of them killed. ​"Killed on the Fourth of July: 14 dead as Chica­go descends into bloody chaos" was how the UK's Dai­ly Mail put it. Domes­tic depic­tions were only slight­ly more subtle.
Chicago did suffer 516 murders in 2012, the highest number of any city in the country. But when adjusted for population, Chicago's murder rate is lower than those of Detroit, New Orleans, St. Louis, Baltimore, Newark, Oakland and Cleveland.
The media are awash with rec­om­men­da­tions and for­mu­lae on how best to ban­ish vio­lent crime from this appar­ent­ly besieged city. As the host of a radio show that con­cen­trates on issues that affect black Chica­go — the demo­graph­ic most afflict­ed by the prob­lem — I often wind up in a vor­tex of con­tend­ing opin­ions, implored to con­sid­er solu­tions rang­ing from insti­tut­ing mar­tial law to impos­ing social­ism on the city.
To help sharp­en my focus, I checked in with Jamal Fos­ter, a young black man I con­sult­ed three years ago, when he was 17, for a sto­ry on Chicago's flash mobs. I want­ed his opin­ion on crim­i­nal vio­lence in Chica­go, or ​"Chi­raq," as he and his friends call the city.
Jamal, now 20, lives in Fuller Park, a com­mu­ni­ty that ranks high in the city's crime sta­tis­tics and has the sec­ond-high­est pover­ty rate. He has a part-time job work­ing as a handy­man with his uncle at a tire-repair shop. Jamal says he still dab­bles in the kind of pet­ty crime often tak­en for grant­ed in neigh­bor­hoods like his, but he's man­aged to avoid the incar­cer­a­tion trap that has ensnared so many of his peers. Only two of his many friends from ele­men­tary school are still alive and one of them is incar­cer­at­ed. He says, ​"I prob­a­bly ain't gon' be around too long myself."
His sense of fatal­ism, unfor­tu­nate­ly, is jus­ti­fied. One in three black men is like­ly to be impris­oned in their life­time. Black men are the pri­ma­ry vic­tims of homi­cide (as well as the per­pe­tra­tors). Accord­ing to the Chica­go Tri­bune, African Amer­i­cans have made up more than 70 per­cent of the city's homi­cide vic­tims every year except one for the last two decades. Nine­ty per­cent of Chicago's homi­cide vic­tims are men.
Chron­ic pover­ty has so lim­it­ed their options that many of Jamal's peers see lit­tle rea­son to aspire even to a quo­tid­i­an life, much less the Amer­i­can Dream. The con­tours of their social con­text are marked by their cel­e­bra­tions; in many parts of West and East Garfield Park, North Lawn­dale, Engle­wood and Austin, prison release and post-funer­al par­ties are the most fes­tive occasions.
Like many young black Chicagoans I talk to, Jamal dis­miss­es the notion that dis­putes over drug turf or gang wars are the major caus­es of the violence.
​"This may­hem ain't real­ly no gang thing. Ain't no real gangs left," he explains. ​"All this Chi­raq shit is just nig­gas get­ting mad about being dissed or get­tin' at oth­er nig­gas for retaliation."
Jamal says that usu­al­ly the beefs that esca­late into seri­ous vio­lence are sparked by inter­per­son­al insults or are retal­i­a­tion for pre­vi­ous vio­lence. The stress of liv­ing with an insis­tent lack of resources serves as the pow­der keg. He explains that the absence of a gang struc­ture actu­al­ly exac­er­bates the vio­lence by giv­ing too much sig­nif­i­cance to per­son­al beefs and allow­ing too much free­lance retaliation.
In the media, Chica­go is depict­ed as the nation's ​"mur­der cap­i­tal." But that title push­es the truth. The city did suf­fer 516 mur­ders in 2012, the high­est num­ber of any city in the coun­try. But when adjust­ed for pop­u­la­tion, Chicago's mur­der rate is low­er than those of Detroit, New Orleans, St. Louis, Bal­ti­more, Newark, Oak­land and Cleveland.
Jamal is util­i­tar­i­an in his assess­ment of Chicago's dis­tort­ed media image. ​"Most of my peo­ples like this Chi­raq rep," he notes. The music he rocks cel­e­brates the city's out­law sta­tus. Hip-hop artists from Chica­go are gain­ing nation­al expo­sure because of the city's infamy — an entire sub-genre of hip-hop, ​"drill" music, is based on the grim tales of life in Chiraq's killing zones.
Media infamy may be a per­verse rea­son for com­mu­ni­ty pride, but life in Chicago's aban­doned com­mu­ni­ties has long been a les­son in per­ver­si­ty; gen­er­a­tions lack­ing resources, des­per­ate­ly mak­ing the best of the worst. Jamal and his peers were shaped by this stress. Com­mu­ni­ties that allay this des­per­a­tion pro­vide bet­ter molds for youth, but less eye-catch­ing head­lines than those that fea­ture ​"Chi­raq."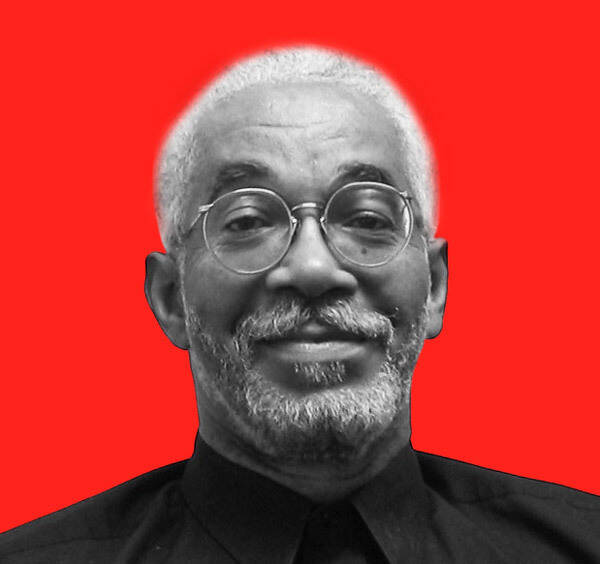 Sal­im Muwakkil
is a senior edi­tor of
In These Times
, where he has worked since
1983
. He is the host of The
Sal­im Muwakkil
show on WVON, Chicago's his­toric black radio sta­tion, and he wrote the text for the book
HAROLD: Pho­tographs from the Harold Wash­ing­ton Years
.