Guns and Drugs
We can curb gun violence by ending the War on Drugs.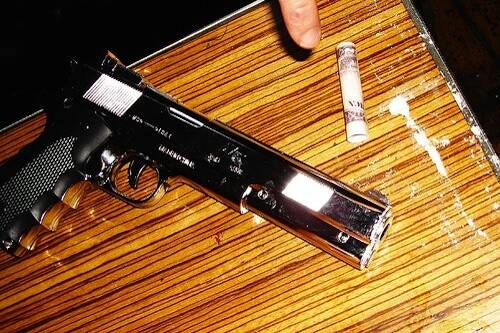 When a hail of bul­lets extin­guished dozens of lives at an ele­men­tary school last month, the ugly con­se­quences of the nation's gun cul­ture shot into the media spot­light. The debate around gun con­trol in the after­math of New­town has yield­ed con­fused pol­i­cy pro­pos­als like fur­ther mil­i­ta­riz­ing schools, or pre­emp­tive­ly track­ing men­tal­ly ill people.
"The weight of the evidence pretty convincingly shows that drug-related homicides generated as a consequence of drug prohibition are tremendously high and account for much of the difference in the homicide rates in the U.S. and those in comparable liberal market societies."
But a key aspect of the gun-con­trol debate remains hid­ing in plain sight. There's a major dri­ver of gun vio­lence in the U.S. that is nei­ther the blood­lust of the ​"crim­i­nal­ly insane" nor the weak­ness of pub­lic secu­ri­ty forces. Failed gun pol­i­cy is a man­i­fes­ta­tion of anoth­er, arguably more expan­sive, irra­tional pol­i­cy régime: the War on Drugs. While the most spec­tac­u­lar inci­dents of mass mur­der spark pub­lic pan­ic, a more rel­e­vant, yet typ­i­cal­ly ignored, source of gun vio­lence lies in the bru­tal­i­ty born of the gun industry's mar­riage to drug pro­hi­bi­tion policies.
For decades, the fed­er­al gov­ern­ment has sought to erad­i­cate drugs despite the utter futil­i­ty of the effort and the dev­as­tat­ing social, health and eco­nom­ic con­se­quences of its tac­tics. While Sandy Hook trig­gered a nation­al con­vul­sion of dis­gust, the every­day casu­al­ties of the drug war have been met with rel­a­tive silence. With annu­al gun homi­cides nation­wide hov­er­ing around 10,000, a sig­nif­i­cant por­tion can be direct­ly or indi­rect­ly linked to drug vio­lence, though esti­mates for the death toll vary wide­ly. (A recent CDC study of gang homi­cides, for exam­ple, notes that over 90 per­cent involve guns and the por­tion in dif­fer­ent cities that were drug-relat­ed ranged from under five to about 25 per­cent.) Oth­er analy­ses of nation­al and inter­na­tion­al data like­wise sug­gest a range of pro­por­tions depend­ing on how drug-relat­ed killing is defined. What­ev­er the exact fig­ure, the bot­tom line is that the drug war's insti­tu­tion­al­ized vio­lence and oppres­sion, fueled by ​"tough on crime" law enforce­ment, inflicts deep, need­less social trau­ma on vul­ner­a­ble com­mu­ni­ties. Under­pin­ning that cli­mate of vio­lence are broad­er soci­etal fac­tors that also tend to be ignored in gun debates, includ­ing class and racial polar­iza­tion.
Such tragedies seem worlds away from Newtown's mas­sacre – per­haps because we've been sen­si­tized over the years to accept the drug pro­hi­bi­tion as a social imper­a­tive. In real­i­ty, the nation's enor­mous­ly cost­ly and destruc­tive drug war greas­es the mechan­ics of our ​"cul­ture" of gun vio­lence, as much of the insti­tu­tion­al­ized vio­lence is bound up with a pol­i­cy régime that caus­es sys­tem­at­ic harm in the name of pub­lic ​"safe­ty."
His­tor­i­cal data [PDF] reveals real­i­ties what today's politi­cians refuse to face. In his recent sum­ma­ry of crim­i­no­log­i­cal and soci­o­log­i­cal research on long-term homi­cide rates, Yale legal schol­ar Dan Kahan found that U.S. homi­cide trends were direct­ly tied both to alco­hol pro­hi­bi­tion in the 1920s and to the mod­ern pro­hi­bi­tion of drugs like mar­i­jua­na and cocaine:
The weight of the evi­dence pret­ty con­vinc­ing­ly shows that drug-relat­ed homi­cides gen­er­at­ed as a con­se­quence of drug pro­hi­bi­tion are tremen­dous­ly high and account for much of the dif­fer­ence in the homi­cide rates in the U.S. and those in com­pa­ra­ble lib­er­al mar­ket societies.
Kahan explains that ​"the crim­ino­genic prop­er­ties of drug pro­hi­bi­tion cre­ate both a demand for mur­der of one's com­peti­tors and a demand for guns to use for that pur­pose." In oth­er words, gun homi­cides can be traced to the syn­er­gy between boom­ing gun mar­kets and flour­ish­ing illic­it drug mar­kets, because a high-stakes ille­gal econ­o­my requires ​"enforce­ment" out­side the law through coer­cion and force.
Kahan tells In These Times that, as part of a broad dia­logue on real­is­tic pol­i­cy approach­es to gun homi­cide, ​"our soci­ety ought to exam­ine the ways in which our cur­rent drug-reg­u­la­tion poli­cies them­selves gen­er­ate the sort of vio­lence char­ac­ter­is­tic of black markets."
Cer­tain­ly, Kahan's find­ings should com­pli­cate the pub­lic con­ver­sa­tion. While sim­ply legal­iz­ing or decrim­i­nal­iz­ing drugs won't nec­es­sar­i­ly end all the vio­lence, an over­haul of drug pol­i­cy seems a far more effec­tive strat­e­gy to cut incen­tives for killing than the twist­ed lock-'em-up tac­tics of the last four decades.
Though just how best to change the sys­tem is debat­able. Kahan sug­gests, ​"We could sub­stan­tial­ly reduce the num­ber of gun homi­cides in our nation by reduc­ing the empha­sis on incar­cer­a­tion and strict crack­down-types of enforce­ment poli­cies, and mov­ing to some com­bi­na­tion of legal mar­kets and high­ly reg­u­lat­ed pub­lic health alter­na­tives to crim­i­nal law."
How­ev­er, drug war vio­lence in the U.S. must also be under­stood as one strain of a transna­tion­al epi­dem­ic of drug-relat­ed bru­tal­i­ty. Glob­al­ly, the drug busi­ness and the busi­ness of firearms are deeply inter­twined. A 2010 Wash­ing­ton Post report details how U.S. guns have become a hot com­mod­i­ty at the border:
Drug car­tels have aggres­sive­ly turned to the Unit­ed States because Mex­i­co severe­ly restricts gun own­er­ship….. Fed­er­al author­i­ties say more than 60,000 U.S. guns of all types have been recov­ered in Mex­i­co in the past four years, help­ing fuel the vio­lence that has con­tributed to 30,000 deaths.
Legal U.S. gun mar­kets, which are shel­tered by the gun industry's army of lob­by­ists, served as the inter­face for the Mex­i­can black mar­ket in firearms that has played a role in many thou­sands of deaths, accord­ing to a 2009 analy­sis [PDF] by the Con­gres­sion­al Research Service:
Mex­i­can drug traf­fick­ing orga­ni­za­tions (DTOs) are increas­ing­ly send­ing enforcers across the bor­der to hire sur­ro­gates (straw pur­chasers) who buy sev­er­al ​'mil­i­tary-style' firearms at a time from [fed­er­al firearms licensees].
Guns, bul­lets and body counts — all of which Amer­i­ca pro­duces in extreme num­bers — don't tell the whole sto­ry of our vio­lent cul­ture, which is woven into the social struc­tures we're taught to respect as emblems of ​"civ­i­liza­tion." The drug war esca­lates the cli­mate of vio­lence through var­i­ous forms, from the street, the state and the psy­chol­o­gy of alien­ation and mis­trust that it breeds. There is the mass incar­cer­a­tion that dis­pro­por­tion­ate­ly impacts youth of col­or and their com­mu­ni­ties. Then there are innu­mer­able casu­al­ties of dra­con­ian ​"bor­der secu­ri­ty" poli­cies, which not only con­tribute to hor­ren­dous vio­lent threats fac­ing eco­nom­ic migrants, but also deep­en the insta­bil­i­ty and oppres­sion plagu­ing Latin Amer­i­can com­mu­ni­ties at the mar­gins of Washington's gar­ri­son state.
The Amer­i­can brand of pow­er oper­ates through a con­tin­u­um of war­fare: from Pen­ta­gon drone tar­gets to mass school shoot­ings and neigh­bor­hood gang bat­tles, and export­ed across the bor­der to the blood-stained streets of Ciu­dad Juarez. Yet in the polit­i­cal are­na, the bound­aries of pub­lic com­pas­sion have tight­ened while the glob­al scale of the casu­al­ties con­tin­u­al­ly expands.Sandy Hook shocked the nation because of the seem­ing freak­ish­ness of its car­nage, but what should tru­ly alarm us about guns in Amer­i­ca is the banal­i­ty of the drug-war-fueled vio­lence that enforces pro­found racial, eco­nom­ic and social divides. For all the divi­sions in how gun vio­lence is expe­ri­enced by dif­fer­ent com­mu­ni­ties, we're all endan­gered by laws that erode human­i­ty instead of secur­ing it.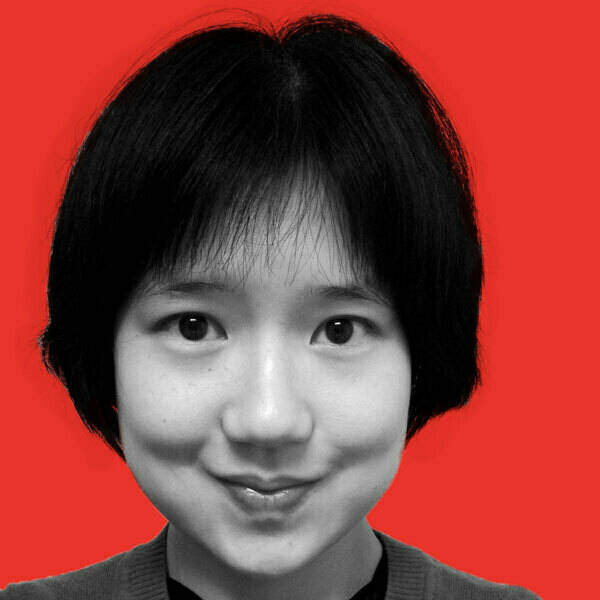 Michelle Chen is a con­tribut­ing writer at In These Times and The Nation, a con­tribut­ing edi­tor at Dis­sent and a co-pro­duc­er of the ​"Bela­bored" pod­cast. She stud­ies his­to­ry at the CUNY Grad­u­ate Cen­ter. She tweets at @meeshellchen.