Stephen Collinson for AFP reports: US ambassador to Iraq Ryan Crocker said Thursday he was aware of no planning in the US government for any 'Plan B' strategy to eventually draw down American forces in Iraq. Crocker testified to the Senate Foreign Relations committee over a live-link up from Baghdad that he was concentrating instead on implementing President George W. Bush's current surge of nearly 30,000 more troops into Iraq. He was asked by senior Republican Senator Richard Lugar, who has called on Bush to reduce the 160,000 strong US force and to change its mission, whether any thought was being given to a "Plan B." "I am fully engaged, as is General (David) Petraeus, in trying to implement the president's strategy announced in January," Crocker said, referring to the top US military commander in Baghdad. Lugar cited media reports which he said suggested inter-agency planning in the US government for a potentially complicated and risky redeployment from Iraq had been halted by high-level political appointees in Washington. "I am not aware of these efforts and my whole focus is involved in the implementation of Plan A," Crocker said, warning that a drawdown from Iraq would embolden US foes Iran and Al-Qaeda.
For a limited time: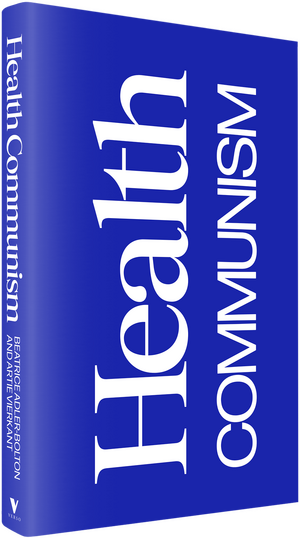 Donate $25 or more to support In These Times and we'll send you a copy of Health Communism.
A searing analysis of health and illness under capitalism from hosts of the hit podcast "Death Panel," Health Communism looks at the grave threat capitalism poses to global public health, and at the rare movements around the world that have successfully challenged the extractive economy of health.
"This is a book you should read before you die, because the ideas synthesized by Adler-Bolton and Vierkant could save our collective lives." –Jon Shaffer