In Decem­ber, Pres­i­dent Clin­ton announced what were sup­posed to be final reg­u­la­tions gov­ern­ing med­ical pri­va­cy. The reg­u­la­tions con­tained two new poli­cies: one good, one bad. The good pol­i­cy: The regs require HMOs to get patient con­sent before seiz­ing their med­ical records. The bad pol­i­cy: The regs per­mit doc­tors, hos­pi­tals, phar­ma­cists and oth­er providers of health care to deliv­er patient records to mar­keters with­out patient con­sent. Imag­ine get­ting, for exam­ple, a let­ter that says in so many words, ​"We know you have hem­or­rhoids and are depressed. We urge you to buy Drug X for your hem­or­rhoids and Drug Y for your depres­sion." It's legal under the new regs.
Guess which one of these poli­cies is now under fero­cious assault? Yup, the one requir­ing HMOs to get patient con­sent before read­ing patient med­ical records. Thanks to lob­by­ing by the HMO and hos­pi­tal indus­tries, Tom­my Thomp­son, the new Sec­re­tary of the Depart­ment of Health and Human Ser­vices (DHHS), announced in Feb­ru­ary that he will con­sid­er rewrit­ing the Clin­ton pri­va­cy rules. House Major­i­ty Leader Dick Armey of Texas also sent a let­ter on March 5 to Sec­re­tary Thomp­son, urg­ing him to block imple­men­ta­tion of the Clin­ton rules.
Clinton's pri­va­cy regs were a sur­prise because his admin­is­tra­tion had endorsed the oppo­site poli­cies in the draft regs announced back in Octo­ber 1999 (see ​"Inva­sion of Pri­va­cy," August 21, 2000). The draft regs let HMOs rifle through patient files with­out con­sent, but denied that priv­i­lege to busi­ness­es that sought patient files mere­ly for mar­ket­ing pur­pos­es. Clin­ton changed the first rule after pres­sure from the AMA, the Amer­i­can Psy­chi­atric Asso­ci­a­tion and more than 52,000 let­ters from doc­tors and patients. But while Clin­ton hailed his new posi­tion on the issue of HMOs read­ing med­ical records, he con­cealed his 180 on the ques­tion of marketing.
After declar­ing that the new regs ​"make med­ical records eas­i­er to see for those who should see them, and much hard­er to see for those who shouldn't," Clin­ton added: ​"There's some­thing else that's real­ly both­ered me too, for years, and that is that pri­vate com­pa­nies should not be able to get hold of the most sen­si­tive med­ical infor­ma­tion for mar­ket­ing pur­pos­es. … Recent­ly, expec­tant moth­ers who haven't even told their friends the good news are find­ing sales let­ters for baby prod­ucts in their mail­box­es. That's also wrong. And under these new rules, it will also be illegal."
But under those new rules, it's not ille­gal. The only option patients have under the new reg­u­la­tions is to tell mar­keters, after the mar­keter has solicit­ed the patient, that they do not want their name on the marketer's solic­i­ta­tion list. Of course, once the mar­keter has solicit­ed the patient, the dam­age to pri­va­cy has already been done – the patient's med­ical infor­ma­tion has already been seen by unwel­come third parties.
Mean­while, the spin­meis­ters for the HMO indus­try are claim­ing that the patient-con­sent require­ment will raise pre­mi­ums and dam­age the alleged abil­i­ty of HMOs to improve med­ical care. ​"The regs will result in more paper­work and high­er co-pay­ments and pre­mi­ums," declared Mary Gre­aly, pres­i­dent of the Health­care Lead­er­ship Coun­cil, a trade group rep­re­sent­ing health insur­ance com­pa­nies, hos­pi­tal chains and drug com­pa­nies. At a press con­fer­ence on Decem­ber 20, Karen Ignag­ni, pres­i­dent and CEO of the Amer­i­can Asso­ci­a­tion of Health Plans (AAHP), the HMO industry's trade group, claimed the con­sent require­ment would ​"unin­ten­tion­al­ly jeop­ar­dize care" by mak­ing it hard­er for HMOs to do those won­der­ful dis­ease-pre­ven­tion activ­i­ties they claim to do so well, such as remind­ing women to have a mammogram.
Ignag­ni did not explain why it should be so dif­fi­cult for doc­tors to get their patients to give them per­mis­sion to send their names to an HMO for the lim­it­ed and benign pur­pose of send­ing them reminder let­ters when it's time to have a mam­mo­gram or an immu­niza­tion. Most patients would prob­a­bly agree to such a lim­it­ed inva­sion of their pri­va­cy. The real rea­son the HMO indus­try is upset with the patient-con­sent require­ment is that HMOs want to con­tin­ue their habit of com­man­deer­ing patient files to cur­tail the use of med­ical ser­vices, and the indus­try knows that the patient-con­sent require­ment will make this habit dif­fi­cult to sustain.
The new administration's deci­sion to recon­sid­er the Clin­ton pri­va­cy regs would be encour­ag­ing if this admin­is­tra­tion had shown some gen­uine inter­est in patient pri­va­cy and a lot less inter­est in grov­el­ing before the HMOs. But Thomp­son is review­ing the regs because the HMO indus­try asked him to. In a speech on Feb­ru­ary 26 to rep­re­sen­ta­tives of the AAHP, Thomp­son regur­gi­tat­ed Ignagni's argu­ments. ​"Our great­est con­cern is that these reg­u­la­tions not unwit­ting­ly block need­ed care," he said solemnly.
If Thomp­son, or ulti­mate­ly Con­gress, revis­es the regs to elim­i­nate the require­ment that HMOs get patient con­sent, but main­tains the right of mar­keters to see records with­out con­sent, we will then have the worst of all pos­si­ble worlds – no patient con­trol over who sees our records and the for­mal endorse­ment of this awful sta­tus quo by the fed­er­al government.
Kip Sul­li­van sits on the steer­ing com­mit­tee of the Health Care Cam­paign of Minnesota.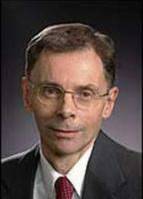 Kip Sul­li­van
sits on the steer­ing com­mit­tee of the Min­neso­ta Uni­ver­sal Health Care Coali­tion. He is the author of
The Health Care Mess
, avail­able at
author​house​.com
.