We Can't Settle for Less Than Single Payer
25 years ago, ITT's staff was divided about Clinton's healthcare plan. This time around there's no question.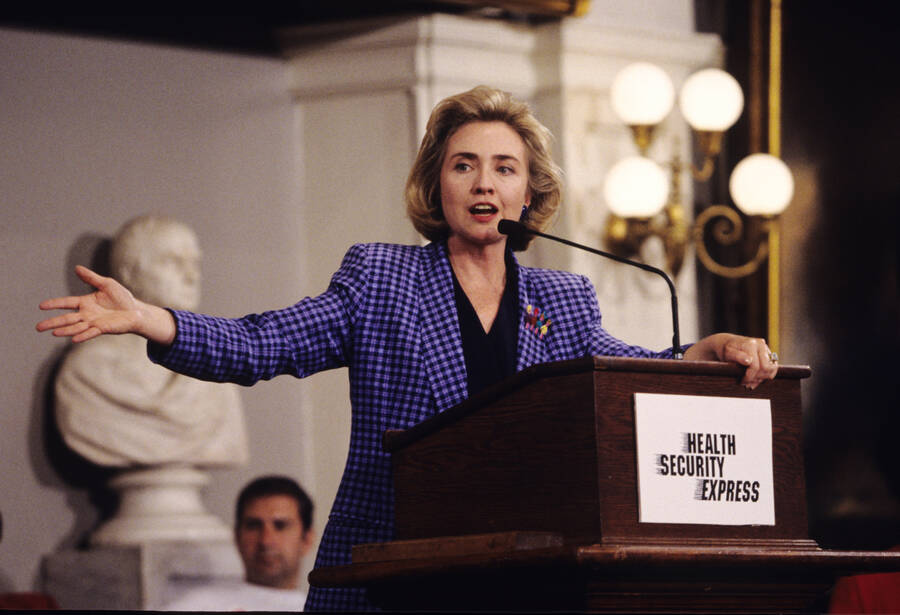 In 1994, Amer­i­ca was in the throes of health­care reform. First Lady Hillary Rod­ham Clin­ton was lead­ing the Clin­ton administration's grand effort to imple­ment a sys­tem of ​"man­aged com­pe­ti­tion," a pro­pos­al that would expand health­care cov­er­age by putting big insur­ance com­pa­nies in the driver's seat but reg­u­late how that care was admin­is­tered. Her failed pro­pos­al, while not per­fect, was not that far off from the Oba­macare we got 16 years later.
25 years later, we are faced with a field of Democratic primary candidates who run the gamut from Bernie Sanders' wholehearted push for Medicare for All to Joe Biden's dismissal of it.
Here at In These Times, the office was divid­ed. Some sup­port­ed Clinton's plan on the grounds that it was an improve­ment, while oth­ers thought it fol­ly to set­tle for less than sin­gle payer.
John Jud­is, a found­ing edi­tor at In These Times, wrote in March 1994:
I am [not con­vinced] that a Cana­di­an-style plan could pass Congress … .

As Con­gress strips away the ungain­ly fea­tures of Clinton's plan … the real dan­ger is that what remains will more close­ly resem­ble the prim [Rep. Jim] Coop­er [D‑Tenn.] plan [known as Clin­ton Lite] … . Giv­en that dan­ger, lib­er­als' pri­or­i­ty will prob­a­bly be defend­ing what the Clin­ton plan, for all its defi­cien­cies, has in com­mon with the Cana­di­an sys­tem: a com­mit­ment to uni­ver­sal cov­er­age and con­trol of costs.

What will I do? I'll have to demon­strate my altru­ism by defend­ing the Clin­ton plan against its con­ser­v­a­tive rivals, even as I antic­i­pate the prospect of my health insur­ance fees doubling.
Vicente Navar­ro, a pro­fes­sor of health pol­i­cy at Johns Hop­kins and author of Dan­ger­ous to Your Health: Cap­i­tal­ism in Health Care, took the oppo­site tack in Jan­u­ary 1994:
The imple­men­ta­tion of the Clin­ton ​"man­aged com­pe­ti­tion" pro­pos­al will put large insur­ance com­pa­nies in com­mand of the health care sys­tem. … The prof­itabil­i­ty of the insur­ance indus­try is based not only on select­ing and screen­ing patients, but on favor­ing those providers who con­sume the fewest resources, a strat­e­gy that fre­quent­ly inter­feres with the qual­i­ty of care. …

And this is why man­aged com­pe­ti­tion is favored by large insur­ance com­pa­nies. None oth­er than Bill Link, vice pres­i­dent of Pru­den­tial Insur­ance, has indi­cat­ed that ​"for Pru­den­tial, the best-case sce­nario for reform — prefer­able even to the sta­tus quo — would be enact­ment of a man­aged-com­pe­ti­tion proposal."

What we need is a sin­gle-pay­er sys­tem that, as in Cana­da, pro­vides com­pre­hen­sive and uni­ver­sal cov­er­age with­out co-pay­ments and deductibles, and also allows peo­ple to choose their providers. …

There is an urgent need to mobi­lize sup­port for the sin­gle-pay­er pro­pos­al, both to move the debate to the left and to expand and strength­en the sin­gle-pay­er ele­ments in the leg­is­la­tion that Con­gress may final­ly approve.
Now, 25 years lat­er, we are faced with a field of Demo­c­ra­t­ic pri­ma­ry can­di­dates who run the gamut from Bernie Sanders' whole­heart­ed push for Medicare for All to Joe Biden's dis­missal of it. God will­ing, in anoth­er 25 years, we will be hav­ing a dif­fer­ent dis­cus­sion. Of course, the nature of that debate will depend on the results of the 2020 election.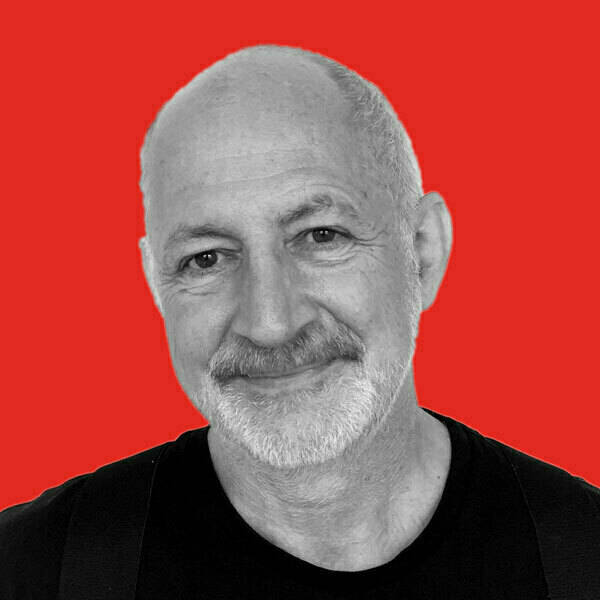 Joel Blei­fuss, a for­mer direc­tor of the Peace Stud­ies Pro­gram at the Uni­ver­si­ty of Mis­souri-Colum­bia, is the edi­tor & pub­lish­er of In These Times, where he has worked since Octo­ber 1986.