Hoffa Re-elected as Teamsters President, Easily Beating Two Challengers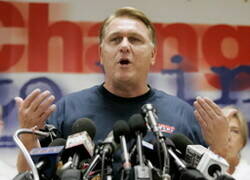 TDU-backed Sandy Pope pulls in only 17% of votes
James P. Hof­fa won a fourth term as pres­i­dent of the Team­sters union, accord­ing to offi­cial results released Fri­day by the fed­er­al elec­tion mon­i­tor. In an elec­tion with the low­est turnout since mem­bers won the right to elect top offi­cers direct­ly, Hof­fa defeat­ed two oppo­nents with 60 per­cent of the votes.

Fred Gegare, a union vice pres­i­dent who had for­mer­ly sup­port­ed Hof­fa, came in sec­ond with 23 per­cent of the votes. Local union pres­i­dent Sandy Pope, sup­port­ed by the long-time rank-and-file reform group, Team­sters for a Demo­c­ra­t­ic Union, won 17 per­cent. In pre­vi­ous elec­tions, the TDU can­di­date attract­ed around 35 per­cent of vot­ers. Although TDU's can­di­date fared worse this time, Hoffa's sup­port also declined, even though his slate won all five regions. After serv­ing one year of his five-year term, he will have matched the length of time in office of his father, James R. Hoffa.
Pope had run a cam­paign crit­i­cal of Hof­fa for mak­ing con­tract con­ces­sions and argu­ing for more mobi­liza­tion of mem­bers in pol­i­tics and defense of their con­tracts, as well as more aggres­sive orga­niz­ing. On its web­site, TDU said:
We got mem­bers involved and it made a dif­fer­ence. In areas where Sandy Pope sup­port­ers passed out leaflets and made phone calls, vot­er turnout was high­er, the major­i­ty of Team­sters vot­ed for change, and our cam­paign vote was much higher.

Just look at New York and New Jer­sey. Our cam­paign tar­get­ed 13 locals total­ing 40,000 Team­sters in brew­ery, school bus dri­vers, gro­cery, UPS, freight, and more. And we won the over­all vote in these locals thanks to a very active campaign!

Sandy Pope vis­it­ed 29 local union areas in the Cen­tral Region, cov­er­ing 150,000 Team­sters. In these locals, the major­i­ty of mem­bers vot­ed for change.

Where our cam­paign orga­ni­za­tion on the ground was weak­er, Hof­fa did bet­ter, and the anti-Hof­fa vote grav­i­tat­ed to Gegare's slate box. But where mem­bers were active, we often won, in locals in Mem­phis, Nashville, Cincin­nati, Akron, Norther Cal­i­for­nia, St. Louis, Char­lotte, Spokane, Port­land, Iowa, New York, New Jer­sey and others.
In an analy­sis post­ed on the Labor Notes web­site, TDU nation­al orga­niz­er Ken Paff attrib­uted Hoffa's vic­to­ry to ​"the pow­er of incum­ben­cy" and the finan­cial resources that result from it. Also, after years of cor­po­rate attacks and declin­ing union pow­er, Paff argued, many Team­ster mem­bers were los­ing hope. Pope's deci­sion to run with­out a slate to focus on poten­tial dis­con­tent with Hof­fa was com­pli­cat­ed by Gegare's deci­sion to run (with a full slate) and the inabil­i­ty of the two chal­lengers — with much dif­fer­ent his­to­ries in and visions for the union — to form an alliance.

​"Gegare stayed in the race even after it was clear he could not win," Paff wrote. ​"Instead of drop­ping out, he turned his fire against Pope. He cam­paigned in her stronger areas and tar­get­ed her for attack. Gegare played right into Hof­faís hands: he offered vot­ers the ìsaferî alter­na­tive to Hof­fa, who was also direct­ing his fire against Pope. He had a slate, and that is what mem­bers were used to vot­ing for. And his slate's pres­ence kept Hof­faís run­ning mates on the bal­lot and saved Hof­fa from run­ning on his own."

Paff also empha­sized tha Pope did well in areas where TDU and her cam­paign had stronger orga­ni­za­tion, such as parts of New York and New Jer­sey (Pope's home ter­ri­to­ry), the cen­tral region and Ten­nessee, as well as in big nation­al units, such as freight. Paff acknowl­edged that ​"the Hof­fa admin­is­tra­tion often says the right things about Occu­py Wall Street, Wis­con­sin, and the 99%. We need to move beyond press releas­es and into grass­roots mobi­liza­tion."

​"Now that this elec­tion is com­plet­ed we will inten­si­fy our efforts in the fight for all work­ing fam­i­lies," Hof­fa said in an offi­cial state­ment. ​"The Team­sters strength is in orga­niz­ing the unor­ga­nized, fight­ing for strong health­care, good wages, secure retire­ment, and hold­ing employ­ers and politi­cians accountable."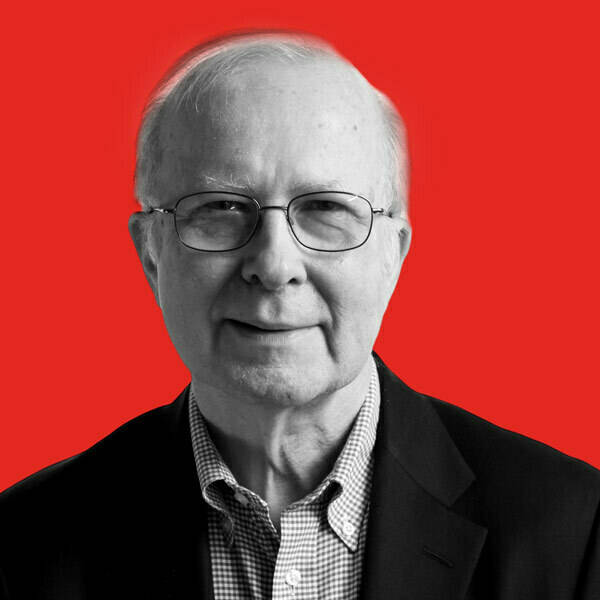 David Moberg, a senior edi­tor of In These Times, has been on the staff of the mag­a­zine since it began pub­lish­ing in 1976. Before join­ing In These Times, he com­plet­ed his work for a Ph.D. in anthro­pol­o­gy at the Uni­ver­si­ty of Chica­go and worked for Newsweek. He has received fel­low­ships from the John D. and Cather­ine T. MacArthur Foun­da­tion and the Nation Insti­tute for research on the new glob­al economy.