When the dead­ly tox­in ricin was found Feb­ru­ary 3 in the mail­room of Sen­ate Major­i­ty Leader Bill Frist (R‑Tenn.), there was no change in Home­land Secu­ri­ty col­ors. Although bio­log­i­cal attacks on the appa­ra­tus of gov­ern­ment are a ver­i­ta­ble short­cut to domes­tic inse­cu­ri­ty, they don't reg­is­ter on the chro­mat­ic ter­ror­ism scale.
In the wake of 9/11, we have tended to discount the danger of domestic terror. That may be a deadly mistake.
Amer­i­cans have been trained to dis­as­so­ci­ate such attacks from the war on ter­ror­ism. Many experts make this dis­tinc­tion because they believe that home­grown ter­ror­ists like­ly mailed the ricin. And because our domes­tic haters tend to be Chris­t­ian rather than Mus­lim, they don't fit the ​"ter­ror­ist" mold.
Experts also believe that an indi­vid­ual or a domes­tic ter­ror­ist group was respon­si­ble for the anthrax attack of 2001 that killed five and injured 17. But in the wake of 9⁄11, we have tend­ed to dis­count the dan­ger of domes­tic ter­ror. That may be a dead­ly mistake.
Right-wing extrem­ists long have shown an inter­est in using chem­i­cal and bio­log­i­cal weapons. Jes­si­ca Stern, for­mer­ly with the Nation­al Secu­ri­ty Coun­cil, said in 2002 that they are ​"obsessed" with bio­log­i­cal agents and have been try­ing to per­fect their use for years.
The lit­er­a­ture of the racist right is rife with ref­er­ences to bio­log­i­cal agents, and author­i­ties have evi­dence that many groups are active­ly try­ing to pro­cure or pro­duce these agents. The Feds were first put on notice about these efforts in 1972, when a Chica­go-based white-suprema­cist group called the Order of the Ris­ing Sun cre­at­ed as much as 40 kilo­grams of typhoid bac­te­ria cul­ture with the intent to con­t­a­m­i­nate water sup­plies in large Mid­west­ern cities. The group's goal was to elim­i­nate ​"infe­ri­or" populations.
Since that time, inves­ti­ga­tors have uncov­ered a num­ber of right-wing bioweapons plots. Among the most promi­nent cas­es was the 1995 con­vic­tion of Dou­glas Bak­er and Leroy Wheel­er, mem­bers of the Min­neso­ta Patri­ots Coun­cil, for plan­ning to assas­si­nate gov­ern­ment offi­cials with ricin. These two were the first peo­ple con­vict­ed under the Bio­log­i­cal Weapons and Anti-Ter­ror­ism Act of 1989.
In 1998 the Feds arrest­ed Lar­ry Wayne Har­ris in Ohio for threat­en­ing to use bio­log­i­cal weapons on U.S. offi­cials. Har­ris, an activist with ties to the Chris­t­ian Iden­ti­ty Church and Aryan Nations, was appre­hend­ed with three vials of the bac­teri­um that caus­es plague. Iden­ti­ty teach­es that Jews are the lit­er­al chil­dren of Satan, and peo­ple of col­or are sub­hu­man ​"mud people."
The Army of God, a shad­owy band of Chris­t­ian ter­ror­ists, has a long his­to­ry of ter­ror­iz­ing women's health clin­ics, claim­ing respon­si­bil­i­ty for sev­er­al bomb­ings and prais­ing indi­vid­u­als who have killed abor­tion providers. Short­ly after 9⁄11, more than 250 health clin­ics and more than 200 abor­tion rights groups received let­ters signed by the Army of God con­tain­ing a white, pow­dery sub­stance false­ly claimed to be anthrax.
The lat­est exam­ple of this right-wing obses­sion was the arrest and con­vic­tion in Novem­ber of three peo­ple involved in a plot to explode a cyanide bomb capa­ble of killing thou­sands of peo­ple. The con­spir­a­tors, William Krar and Judith Bruey, both of Tyler, Texas, and Edward Fel­tus, a mem­ber of a right-wing para­mil­i­tary group called the New Jer­sey Mili­tia, were caught last May with forged iden­ti­ty pass­es to the Unit­ed Nations and the Pen­ta­gon and a vari­ety of racist and anti-gov­ern­ment pam­phlets — includ­ing The Turn­er Diaries, the book that report­ed­ly inspired Okla­homa City bomber Tim­o­thy McVeigh.
When inves­ti­ga­tors searched a store­room rent­ed by Krar and Bruey, they seized a cyanide bomb, chem­i­cals and com­po­nents for addi­tion­al bio­log­i­cal weapons, half a mil­lion rounds of ammu­ni­tion, 65 pipe bombs and brief­cas­es that could be det­o­nat­ed by remote control.
Accord­ing to the CBS affil­i­ate in Dal­las-Fort Worth, the sta­tion that broke the sto­ry, the case sparked one of the most exten­sive probes of domes­tic ter­ror­ism since the Okla­homa City bombing.
"It was clear­ly one of the most lethal arse­nals asso­ci­at­ed with the U.S. para­mil­i­tary right in the past 20 years," Daniel Lev­i­tas told the U.K.-based Guardian. Lev­i­tas is author of The Ter­ror­ist Next Door: The Mili­tia Move­ment and the Rad­i­cal Right and is one the nation's fore­most experts on right-wing extremism.
In a Decem­ber 13, 2003, col­umn in the New York Times, Lev­i­tas wrote: ​"Amer­i­cans should ques­tion whether the Jus­tice Depart­ment is mak­ing America's far-right fanat­ics a seri­ous pri­or­i­ty. … It is also wor­ri­some that the dis­cov­ery of lethal chem­i­cals in Pres­i­dent Bush's home state was not deemed occa­sion for a high-pro­file announce­ment by Attor­ney Gen­er­al John Ashcroft … trum­pet­ing the arrest of Mr. Krar and his compatriots."
Unless you live in East Texas, you've prob­a­bly heard noth­ing about this inves­ti­ga­tion. The grow­ing pres­ence and dead­ly inten­tions of these home­grown hate groups remind us that our own faith-based ter­ror­ists may be more lethal a threat than col­or-cod­ed Islamists.
The South­ern Pover­ty Law Cen­ter mon­i­tors domes­tic hate groups. For more go to www​.spl​cen​ter​.org.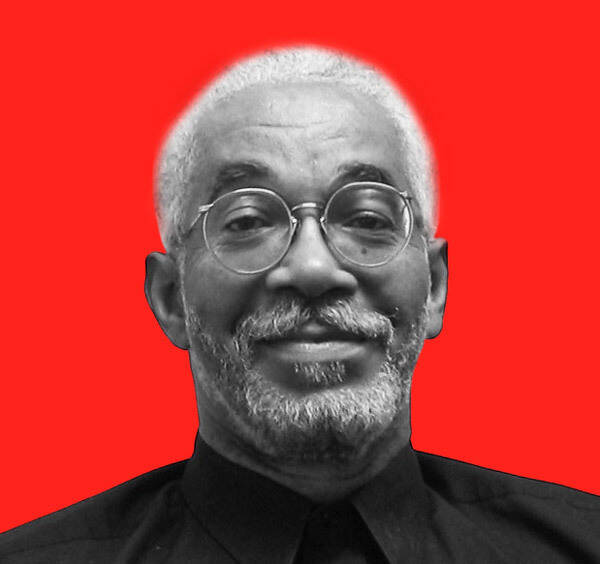 Sal­im Muwakkil
is a senior edi­tor of
In These Times
, where he has worked since
1983
. He is the host of The
Sal­im Muwakkil
show on WVON, Chicago's his­toric black radio sta­tion, and he wrote the text for the book
HAROLD: Pho­tographs from the Harold Wash­ing­ton Years
.