Labor Unrest Is Erupting on Honduran Plantations—And Rattling the Global Supply Chain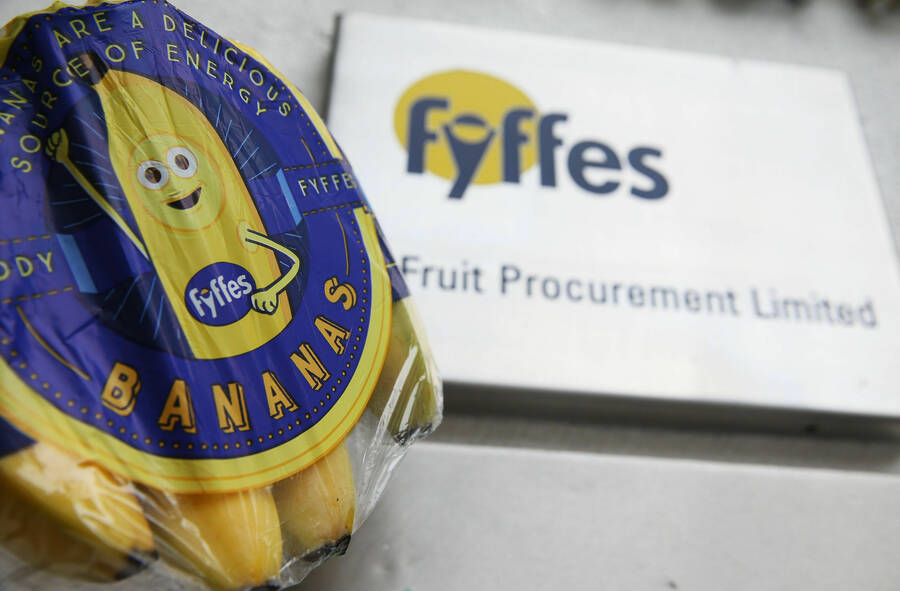 Long before Hon­durans were demo­nized by Trump for ​"bring­ing chaos" to the south­ern bor­der, U.S. con­sumers wel­comed truck­loads of Hon­duran-grown fruit, which have for years streamed through region­al trade net­works dom­i­nat­ed by multi­na­tion­al agribusi­ness. At the same time, agribusi­ness has helped dri­ve the pover­ty and social tur­moil in farm­work­er com­mu­ni­ties, wors­en­ing the mis­ery that so many are flee­ing en masse.
But in the past few months, a surge of polit­i­cal action has erupt­ed in Hon­duran plan­ta­tions, as work­ers bat­tle for union rights and rat­tle the glob­al agri­cul­tur­al sup­ply chain.
Mel­on farm­work­ers had been push­ing for a union con­tract with the Irish agribusi­ness Fyffes for more than two years, after the estab­lish­ment of STAS (El Sindi­ca­to de Tra­ba­jadores de la Agroin­dus­tria y Sim­i­lares), a branch of the labor fed­er­a­tion FES­TA­GRO. In part­ner­ship with the glob­al labor advo­ca­cy group Inter­na­tion­al Labor Rights Forum (ILRF), the union demand­ed full com­pli­ance with both domes­tic and inter­na­tion­al labor laws, accus­ing the com­pa­ny of sys­tem­at­ic min­i­mum-wage vio­la­tions and denial of social insur­ance ben­e­fits. The cam­paign was met with fierce resis­tance from boss­es, includ­ing black­list­ing and retal­ia­to­ry fir­ing of union organizers.
Then last month, Fyffes appeared to relent, agree­ing, at least on paper, to begin col­lec­tive-bar­gain­ing nego­ti­a­tions with STAS. Labor activists had hoped that the talks would pave the way for a broad col­lec­tive bar­gain­ing agree­ment to cov­er sev­er­al thou­sand farm­work­ers and oth­er staff and con­trac­tors at all of Fyffes's sub­sidiaries. How­ev­er, as the Feb­ru­ary dead­line for the start of talks approached, ILRF accused Fyffes of stalling and lag­ging on a promise to rein­state unfair­ly dis­missed work­ers. On Feb­ru­ary 12, ILRF report­ed that the com­pa­ny had ​"com­plete­ly reneged on the agree­ment" and failed to respond to the work­ers' grievances.
Fyffe runs oper­a­tions in Hon­duras through the sub­sidiary farm Sura­groh, whose his­to­ry of abuse made it part of an exten­sive U.S. gov­ern­ment inves­ti­ga­tion into work­ing con­di­tions in Hon­duran indus­tri­al and agri­cul­tur­al sec­tors. A 2012 labor-rights com­plaint filed by the AFL-CIO trig­gered an inter­na­tion­al inves­ti­ga­tion under the juris­dic­tion of CAF­TA, the region­al free-trade agree­ment encom­pass­ing sev­er­al Cen­tral Amer­i­can coun­tries. After a three-year inves­ti­ga­tion, the U.S. Depart­ment of Labor in 2015 pub­lished an exten­sive report that stark­ly acknowl­edged the griev­ous, sys­tem­at­ic abuse that Hon­duran work­ers have been suffering.
Fyffe has been inves­ti­gat­ed on numer­ous alle­ga­tions of wage theft and safe­ty vio­la­tions. In 2007, the com­pa­ny was cit­ed by Hon­duran labor min­istry offi­cials for wage theft, but fol­low-up inves­ti­ga­tions years lat­er revealed the com­pa­ny nev­er paid the near­ly $130,000 in owed back wages, and that wage vio­la­tions con­tin­ued. U.S. Labor Depart­ment inves­ti­ga­tors also uncov­ered 18 occu­pa­tion­al safe­ty vio­la­tions in 2007, includ­ing ​"fail­ure to pro­vide per­son­al pro­tec­tive equip­ment and access to potable water and fail­ure to report [occu­pa­tion­al safe­ty] inci­dents to the prop­er author­i­ties." More recent fol­low-up audits have revealed that labor vio­la­tions con­tin­ue at Suragroh.
For the entire sur­vey of cas­es cov­ered in the report, which includ­ed man­u­fac­tur­ers of cloth­ing for the Wal­mart label, the U.S. Depart­ment of Labor con­clud­ed that the labor reg­u­la­to­ry régime ​"did not appear to inves­ti­gate for vio­la­tions of [laws that] pro­tect unions and their mem­bers from anti-union dis­crim­i­na­tion and oth­er retal­i­a­tion." The report cites cas­es of ​"found­ing union mem­bers and union lead­ers who sud­den­ly resigned, despite receiv­ing com­plaints that the res­ig­na­tions were the result of employ­er pressure."
The vio­la­tions had been fes­ter­ing for years. Labor advo­cates around the world have long con­demned the treat­ment of the Sura­groh work­ers, par­tic­u­lar­ly in light of Fyffe's brand image as an ​"eth­i­cal" multi­na­tion­al. Accord­ing to ILRF, Fyffes used aggres­sive union-bust­ing tac­tics, includ­ing ​"lock­ing union mem­bers in offices and forc­ing them to resign, ille­gal­ly fir­ing work­ers, and psy­cho­log­i­cal­ly and ver­bal­ly harass­ing affil­i­at­ed workers."
These abus­es were also, appar­ent­ly, an open secret for every­one in the indus­try — per­haps even the watch­dogs tasked with mon­i­tor­ing the sup­ply chain. After all, years have passed between the AFL-CIO's ini­tial com­plaint against Sura­groh and oth­er com­pa­nies in 2012. And for three years, Sura­groh work­ers have been resist­ing the management's anti-union crack­downs fol­low­ing its land­mark union elec­tion—the first suc­cess­ful union­iza­tion vote in the mel­on sec­tor. But it was only late last year that Fair Trade USA (FTUSA) final­ly sus­pend­ed the com­pa­ny from its cer­ti­fi­ca­tion schemes — effec­tive­ly strip­ping Fyffes of a badge of cor­po­rate social respon­si­bil­i­ty that boost­ed many com­pa­nies' ethics credentials.
Fyffes's agree­ment with STAS seems dri­ven, in part, by the embar­rass­ment of dis­avow­al by two major ethics cer­ti­fi­ca­tion bod­ies — first the Eth­i­cal Trade Ini­tia­tive and most recent­ly FTUSA. But the long­stand­ing labor cri­sis reaf­firms how easy it is for multi­na­tion­als to main­tain a false image of respect­ing ​"fair trade" prin­ci­ples. (Nei­ther Fyffes nor FTUSA have respond­ed to queries. How­ev­er, Fyffes has gen­er­al­ly insist­ed it sup­ports a res­o­lu­tion of the labor dis­pute, which involves a rival man­age­ment-sup­port­ed union at the farm, and has not interfered)
Despite halt­ing progress at Sura­groh, the entire agri­cul­tur­al sys­tem of Hon­duras remains rife with exploita­tion, accord­ing to ILRF. Gab­by Rosaz­za, cam­paigns asso­ciate for ILRF, tells In These Times that Fyffes's labor prac­tices are ​"emblem­at­ic exam­ple of cor­po­rate exploita­tion," in a sys­tem that ​"steals Hon­duran work­ers' wages and vio­lent­ly repress­es them when they attempt to organize."
"All this is cur­rent­ly hap­pen­ing in order to ser­vice the Unit­ed States with mel­ons," Rosaz­za con­tin­ues, ​"and it is now hap­pen­ing with a Fair Trade Cer­ti­fied sticker."
In a state­ment fol­low­ing the STAS agree­ment, Dana Geffn­er, exec­u­tive direc­tor of Fair World Project, said FTUSA's ​"weak stan­dards and 100 per­cent lack of account­abil­i­ty trans­late to ​'fair wash­ing' of human rights abus­es," which is ​"erod­ing the spir­it and integri­ty of fair trade."
Rosaz­za says that the Fyffes dis­pute shows how even sup­pos­ed­ly inde­pen­dent audi­tors offer lit­tle mean­ing­ful over­sight and instead tend to val­i­date the cor­po­rate sta­tus quo. ​"The bil­lion-dol­lar audit­ing indus­try is deeply flawed," Rosaz­za under­scores. ​"Audits done twice a year won't catch abuse. We have seen first­hand how unen­force­able com­pli­ance and cer­ti­fi­ca­tion pro­grams have trag­i­cal­ly failed to deliv­er on work­ers' rights."
In the future, unions should take a lead­ing role in enforc­ing labor rules, says Rosaz­za, because ​"orga­nized work­ers are the best defend­ers of their own rights." The case of Fyffes proves that not even indus­try watch­dogs can­not guar­an­tee a fair sup­ply chain. But work­ers — orga­nized, mil­i­tant and backed by a con­tract — can reveal what the fair-trade label often hides.
Across the sup­ply chain, the con­di­tions of Hon­duran farm­work­ers reflect the same depri­va­tion and cor­po­rate and state impuni­ty that have desta­bi­lized Cen­tral Amer­i­ca and helped dri­ve mass migra­tion of work­ers to the Unit­ed States. The role of the farm as a site of labor strug­gle reveals that Hon­duran work­ers' fight for eco­nom­ic jus­tice nei­ther begins, nor ends, at the U.S. border.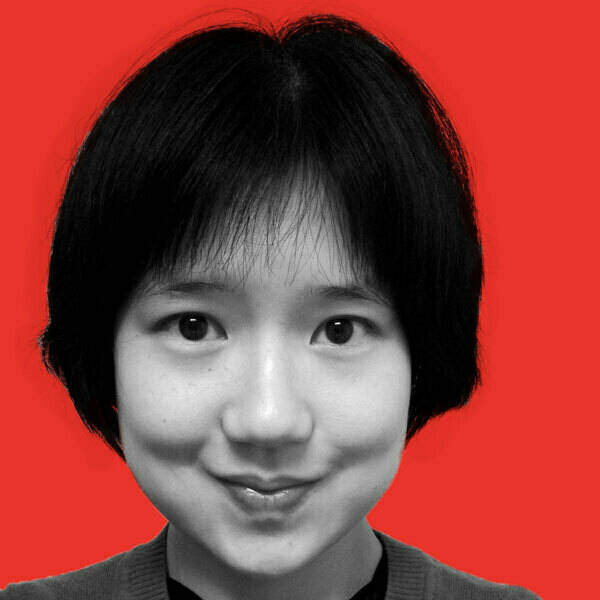 Michelle Chen is a con­tribut­ing writer at In These Times and The Nation, a con­tribut­ing edi­tor at Dis­sent and a co-pro­duc­er of the ​"Bela­bored" pod­cast. She stud­ies his­to­ry at the CUNY Grad­u­ate Cen­ter. She tweets at @meeshellchen.