'Hopelessness is Our Biggest Enemy'
Why young people must continue to fight for change.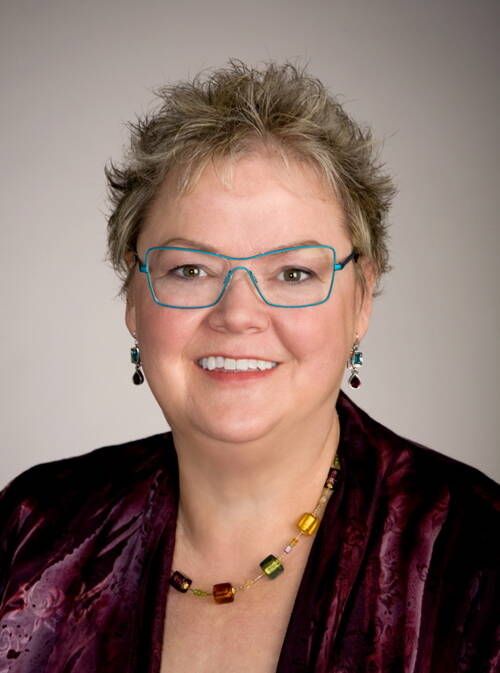 For In These Times' Decem­ber 2013 cov­er fea­ture, ​"Gen­er­a­tion Hope­less?", the mag­a­zine asked a num­ber of polit­i­cal­ly savvy peo­ple, younger and old­er, to respond to an essay by 22-year-old Occu­py activist Matthew Richards in which he grap­ples with what the move­ment meant and whether Occupy's unful­filled promis­es are a lost cause or the seeds of the dif­fer­ent world whose promise he glimpsed two years ago. Here is Lin­da Stout's response:
'Occupy was a positive event, even though it didn't turn into a full blown, sustainable movement. As a multi-generational movement, many young people became involved and have stayed involved through other organizations they connected with in Occupy.'
After read­ing Matthew Richards essay, I was dis­ap­point­ed that he felt hope­less and felt he had to wait until the Unit­ed States was ​"far less hos­tile to change." He says ​"Now that I've already done my best to fix the world and it didn't work, I am at peace with the fact that it is no longer my job and won't be again for a few more gen­er­a­tions to come". Richards hat­ed the song, ​"Wait­ing on the World to Change," by John May­er, but that's exact­ly what he's decid­ed to do.
Hav­ing been involved in activism for more than 40 years — one of the old guard of activists — and hav­ing spent most of my life work­ing for jus­tice, I think we need to look at his­to­ry. The Unit­ed States is not going to get less hos­tile if we sit ​"wait­ing for the world to change." Cor­po­rate con­trol will become even stronger than it is even today.
I don't know if any­one who has expe­ri­enced a peri­od of ​"nor­mal­cy" in U.S. his­to­ry. From the time this coun­try was invad­ed by Euro­peans, we have been a coun­try of repres­sion and vio­lence; against Native Amer­i­cans, women, peo­ple of col­or, non-Chris­tians, etc. In the Labor Move­ment of the ear­ly decades of the1900's, many peo­ple were killed, shot down by the mil­i­tary and oth­ers, while work­ing for a bet­ter life for all. Mil­i­tary tanks rolled thru our streets in the small mill towns through­out the south, shut­ting down pro­test­ers thru intim­i­da­tion, repres­sion and killing mas­sacres. In spite of that, the move­ment continued.
Dur­ing the Civ­il Rights era, repres­sion was at its worst. Church­es used as orga­niz­ing space were blown up, one with four lit­tle girls in it. Lead­ers were shot, jailed for weeks and months, and attacked by mobs, FBI, mil­i­tary, police, dogs and fire hoses. Meet­ing spaces like High­lander in Ten­nessee — –a cen­ter for labor unions and lat­er for the civ­il rights move­ment — was con­fis­cat­ed by the state of Ten­nessee and lat­er burned to the ground. More than 40 deaths were attrib­uted to the repres­sion of civ­il rights pro­test­ers, but peo­ple con­tin­ued to work for civ­il rights even when as late as 1979 five more peo­ple were mas­sa­cred in Greens­boro, N.C.
Dur­ing the Viet­Nam protest peo­ple were jailed, tear gassed, and the Ohio Nation­al Guard shot and killed four unarmed col­lege stu­dents and wound­ed nine, one per­ma­nent­ly paralyzed.
Occu­py was a pos­i­tive event, even though it didn't turn into a full blown, sus­tain­able move­ment. As a mul­ti-gen­er­a­tional move­ment, many young peo­ple became involved and have stayed involved through oth­er orga­ni­za­tions they con­nect­ed with in Occu­py. My orga­ni­za­tion, Spir­it in Action, worked with thou­sands of peo­ple to learn how to use ​"col­lec­tive vision­ing" to dream of the world they want­ed to cre­ate, look for com­mon ground and then cre­ate a long term — 3‑to-20-years — strate­gic plan to move toward their pos­i­tive vision. Col­lec­tive vision­ing is a pos­i­tive, solu­tion-based focus that advances our goals. And yes, polit­i­cal strat­e­gy, orga­ni­za­tion and dis­ci­pline are key to build­ing a sus­tain­able and last­ing movement.
As for 99% being the per­fect mes­sage, it was a mes­sage that got a lot of media atten­tion. But it missed reach­ing some of the most impor­tant poten­tial allies we need­ed to under­stand the mes­sage. In my con­ser­v­a­tive, Tea Par­ty fam­i­ly reunion, they were all talk­ing about the pro­test­ers (Occu­piers) who were tear­ing Amer­i­ca apart. When I asked if they under­stood what 99% meant, none of them did. As I explained and told them this was how peo­ple were fight­ing for our own self inter­est as poor peo­ple, my aunt looked at me, and said, ​"Well, it's not a very good mes­sage if no one under­stands it, is it?" I had to agree with her.
Hope­less­ness is our biggest ene­my. It caus­es peo­ple like Richards to give up and think they've done all they could. To hold a vision of the future and work toward that vision step by step, even when it's one step for­ward, two steps back­wards some­times, is the strongest, most pos­i­tive thing we can do.
I spend most of my time work­ing with young peo­ple to help them become the future lead­ers of our move­ments for social change. I see so much poten­tial, deter­mi­na­tion, strength and most of all hope. This belief in the younger gen­er­a­tion is what gives me hope for our future.
Lin­da Stout
, founder and exec­u­tive direc­tor of Spir­it in Action, has been a grass­roots orga­niz­er and activist for over three decades. She is the author of
Bridg­ing the Class Divide: and Oth­er Lessons for Grass­roots Orga­niz­ing and Col­lec­tive Vision­ing: How Groups Can Work Togeth­er for a Just and Sus­tain­able Future
.