Another Hospital Closure in NYC?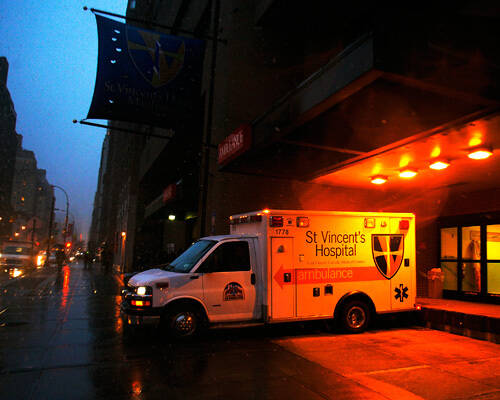 On Monday, New York State Governor David Patterson announced that St. Vincent's Hospital in Manhattan would get another $6 million to cover this week's payroll. This is on top of $6 million the state already loaned the ailing hospital. St. Vincent's in more than $700 million in debt and the governor, labor leaders and hospital administrators are trying to save it from closing.
St. Vincent's was the jewel in the crown of the Catholic Medical Center (CMC), which runs the hospital. Located in Greenwich Village, it has a long history of serving the city's immigrant and poor populations. It has and continues to have the largest outpatient AIDS treatment center in the state. The CMC used to run several hospitals throughout the city. It sold off several of them a few years ago. All of them have closed.
The fate of the hospital is at this point unknown. It has laid off 180 workers as of Monday, with many more to come in the next few days/​weeks. The press has been pointing fingers as to the culprits. Who's to blame?, they ask.
In reality, there is plenty of blame to go around. The state has cut funding for healthcare seven times in two years. That and what the hospitals call underfunded Medicaid reimbursements rates have had a significant impact on Saint Vincent's bottom line.
But what about hospital management? Were they too overly aggressive in their efforts to expand? They hired dozens of new surgeons recently to increase revenues, which they did. But was it too late?
St. Vincent's is but one hospital on the brink. Last year, two former CMC hospitals closed (both in heavily congested, immigrant communities in Queens). Their closures left neighborhoods without centers of needed treatment. St. Vincent's may yet be saved. If it is, I suggest that like all things in NYC, location plays a big role.
If St. Vincent's closes, it will leave a large section of Manhattan without a nearby hospital. Now, yes, there are other hospitals, good ones too, in Manhattan. But the size of Manhattan's daily population (those who live there and those who commute in to work) is large, and, as importantly, with traffic it can take 30 minutes to go just a few blocks.
St. Vincent's is located in Greenwich Village, a middle-class community that is already politically organized. The other two hospitals were in marginalized and fragmented communities. That the state will rescue one and not the others illustrates the realities of political systems and also shows the fragility of our healthcare system.
As President Obama continues to rethink healthcare in America, maybe it's time to organize to remind him just how underserved American workers really are.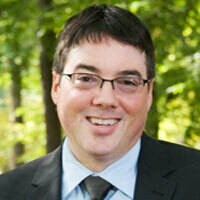 Richard Greenwald
is a labor historian and social critic. . His essays have appeared in
In These Times, The Progressive, The Wall Street Journal
among others. He is currently writing a book on the rise of freelancing and is co-editing a book on the future of work for The New Press, which features essays from the county's leading labor scholars and public intellectuals.