As hotel workers' union contracts have expired in several major cities across the country, managers are pushing cuts in health benefits, refusing to hire laid-off or new workers (even as room occupancy increases), and trying to lock in recession wages well into more prosperous years to come.
Workers in Chicago, like most of these cities, are responding with overwhelming strike authorization votes, protest rallies, sit-ins and civil disobedience, campaigns to persuade organizations and individuals to boycott certain hotels, and – last week – a planned one-day strike against hotel union UNITE HERE's national target, Hyatt, in four cities.
Besides the strike organized by the local union in Chicago, there was also an unexpected worker protest to the Sheraton Chicago hotel manager over his refusal to hire needed but laid-off workers. That turned into a walkout by nearly all the workers on the shift — the second spontaneous walk-out at a hotel in the city this year.
These protests by themselves are not likely to force the billionaire Pritzker family, still the Hyatt chain's principal investor, to strike a reasonable deal with the union, says Chicago's Unite Here Local 1 president Henry Tamarin, but they are both building and demonstrating a willingness of workers to militantly act together.
"Whatever we think it is for four locals to go out, hopefully it demonstrates our collective resolve," Tamarin says. ​"This is the first time we've been able to do it or have done it. I think it's an excellent development that sets the stage for more cooperative action…Workers emerge from this much stronger."
The striking workers at the Hyatt O'Hare, near Chicago's airport, belong to UNITE HERE's small suburban Local 450, which had never called a strike of any duration since it was established. Organizers from Local 1 had worked over many months on ​"internal organization" to build up the steward system, educate workers and prepare them for action.
Most workers apparently stayed out, and many joined the picket line. ​"One of the principal aims of the strike is to fight for our healthcare benefits for our families," says Maria Teresa Granillo, a 30-year veteran housekeeper. ​"We hope the Hyatt owners try to understand our worries. Healthcare is really important to us. We hope they think a little bit of our families since we work so hard for them. We understand the economy is not good, but Hyatt is making money."
"I'm here demanding my rights and especially for medical benefits," housekeeper Silvia J. Menez says. ​"This is the way we show the company the unity of workers. I am prepared to do whatever it takes to secure my rights."
Granillo, likewise, knew which side she was on. ​"I'm not going to work," she said. ​"I'm going to be over here" on the picket line.
UNITE HERE's internal education and organizing develops leaders and workplace committees, strengthens workers' willingness to act in solidarity, and encourages a fairly broad self-determination. After nearly a decade of rebuilding Local 1, Tamarin found workers nervous last year, but as workers see business improving but management insisting still for cutbacks, ​"people are angrier," Tamarin says.
On the last day of August, after a year without a contract and many months of growing workloads, workers at the big Sheraton Chicago on the Chicago River walked out as well, not as part of a plan by their officials, they say, but because they decided to send a message to management.
"The real issues we have – the reason we walked out – is that during the high season people were laid off, and managers were doing their job while people waited at home, and they needed to work. Easily twenty-five members could have been working," says Jorge Mulasano, a banquet assistant sous-chef and union steward. ​"The other reason is people are upset because we've gone a year and a month without a contract. There is another thing. Some departments like housekeeping, those people have been overloaded with work. People are manipulated and scared of losing their jobs while the company is making tons of money.
"We, as a union, are not going to tolerate that."
Although Local 1 union representatives assisted them and had help make the Sheraton ​"one of the most organized hotels in the city," Mulasano says, ​"We did it on our own. They say, ​'Guys, you are the union. We'll stand behind you.' We decided it was time and took action. People are tired, fed up."
As the anger builds, the actions escalate, often in a coordinated fashion that could bring national power to settlement of each of the local contracts. ​"Companies don't manage locally," Tamarin says. ​"They manage globally. We're scrambling to catch up with it."
The Rise of a New Left
"An engrossing, behind-the-scenes account of our decade's breakout political movement." –Atossa Araxia Abrahamian
For a limited time, when you donate $30 or more to support In These Times, we'll send you a copy of the new book, The Rise of a New Left: How Young Radicals Are Shaping the Future of American Politics, by Raina Lipsitz.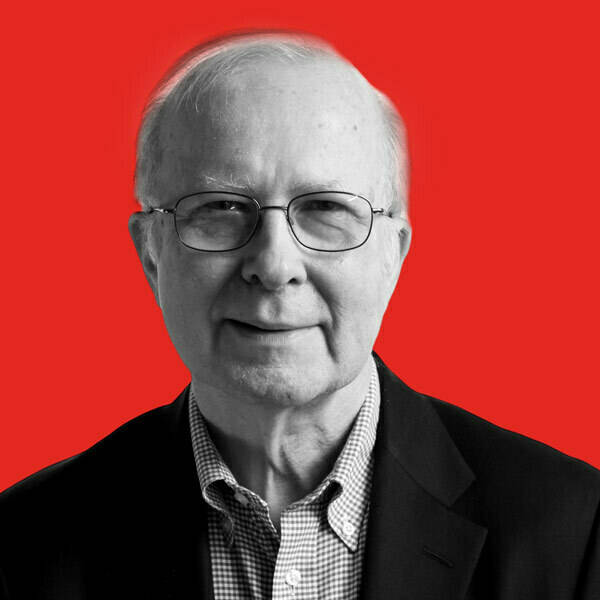 David Moberg, a former senior editor of In These Times, was on staff with the magazine from when it began publishing in 1976 until his passing in July 2022. Before joining In These Times, he completed his work for a Ph.D. in anthropology at the University of Chicago and worked for Newsweek. He received fellowships from the John D. and Catherine T. MacArthur Foundation and the Nation Institute for research on the new global economy.