Mexico-EU Trade Agreement "Could Be Worse Than NAFTA"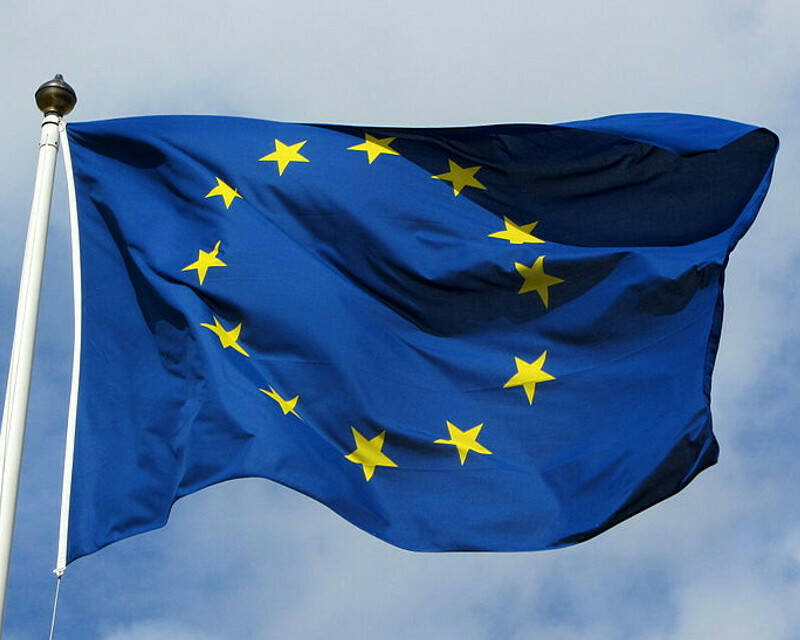 When the European Union negotiated its first free trade treaty with Mexico beginning in 1997 and implemented in 2000, many of its provisions, such as deregulation of goods and services and trade liberalization, were lifted straight from the North American Free Trade Agreement (NAFTA), signed into law just five years earlier.
But it also held a raft of promises that weren't included in NAFTA, such as the ​"Democratic Clause," created to ensure that Mexico was following the rule of law and not abusing human rights in order to be allowed to trade with the EU.
In reality, however, few of the promises that came with the Mexico-EU trade agreement have materialized. A report by the Transnational Institute released in 2007 found that despite promises of trade equity and mutual enrichment, Mexico had a significant trade deficit with the EU, Spanish companies had sued the Mexican government for supposedly tampering with their ability to earn profits and there was little oversight of labor violations by European companies working in extraction operations. The Democratic Clause, meanwhile, was ​"purely decorative."
Now the planned renegotiation of the ​"Global Agreement" between Mexico and the EU, announced on May 11 by European Union Commissioner for Trade Cecilia Malmström, could introduce a whole new round of trade provisions that may bring the agreement even closer to NAFTA. Trade experts and labor officials in Mexico warn that with Mexico already hurt by more than two decades of accords — as well as reeling from energy reforms that further open Mexico to foreign investment and ownership — the country has few barriers to protect itself from any adverse effects of a new treaty.
Lenin Gonzalez Tellez, a member of the national coordinating committee of a federation of labor unions in Mexico called the Frente Auténtico de Trabajo, points to the drop in real wages since NAFTA, along with the many industries that already have a high amount of foreign involvement, as troubling signs. ​"The agreement with the EU could be worse than NAFTA because the process of neoliberal degradation and plunder in Mexico is at a very advanced stage," said Lenin Gonzalez.
The new treaty will aim to create a ​"transatlantic free-trade zone" by minimizing tariffs, expanding intellectual property rights and opening the door for EU movement into Mexico's agricultural sector. Since the passage of the Treaty of Lisbon, which reformed the structures dictating how decisions are made within the EU, all of the EU countries will be included as trade partners in the next renegotiation.
The removal of tariffs will likely be modeled on a provision recently put in place in the Canada-EU trade agreement: the removal of 99 percent of all trade restrictions.
Manuel Perez-Rocha, an analyst at the Washington, D.C.-based Institute for Policy Studies, has followed free trade treaties between Mexico and the EU for many years. He consulted with a group of civil society organizations when the 2001 treaty was being negotiated, researched the Transnational Institute report looking at the status of the treaty in 2007 and will be in Brussels in June giving recommendations for the renegotiation.
While the EU and Mexico treaty was modeled on NAFTA, what really kept it from having as negative of an impact was scale, says Perez-Rocha. ​"It hasn't been as severe as NAFTA because there is a sea between Europe and Mexico, and the trade level is much less."
But if the EU expands into Mexico's agricultural sector, this could change. ​"The European Union hasn't yet dumped a lot of agricultural products on Mexico like the United States … [but] one of the intentions of the agreement is to remove tariffs, which would affect a lot of producers in Mexico."
Especially vulnerable are berries. Mexico's production of strawberries, blueberries, raspberries and blackberries has grown significantly in recent years, primarily fuelled by export demand to the United States. American penetration into Mexico's agricultural sector means Mexico's largest berry producer is an American company, Driscoll's of California (which, as In These Times has reported, has recently experienced significant labor unrest in the U.S. and Mexico).
But Europe has significant berry production—and consumption — of its own. Among the top five producers for strawberries worldwide are the U.S., Mexico and Spain. A new free trade deal could significantly undercut Mexico's berry market.
Neither the European Trade Commission nor BancoMext, the Mexican trade commission, responded to requests for comment.
Lenin Gonzalez also sees a connection between opening Mexico to foreign interests in areas like agriculture and mining, which often happens in many of the poorest states that are most affected by the drug war. The north of Mexico, where many maquiladoras offer low-wage work to a workforce primarily of women, is also home to some of the bloodiest cartel violence in the country. And Guerrero, before it was known for being the state where 43 education students disappeared, was known for being home to mining companies from China, Canada and Japan.
"The most violent areas of Mexico have important strategic natural resources," says Gonzalez. ​"This phenomenon [of foreign investment] reconfigures the land itself, and in the process the living conditions of the population are violated."
Treaty discussions are scheduled to move forward over the next year, but the EU has failed to come to a trade agreement with MERCOSUR, the South American trading bloc including Argentina, Brazil, Paraguay, Uruguay and Venezuela. How the Trans Pacific Partnership, which would include Mexico, moves forward could also effect the ongoing discussions.
An EU-Mexico summit will be taking place in Brussels on June 12. Perez-Rocha will be there, he says, working with the Mexican Action Network on Free Trade (RMALC) to push for recognition of human rights issues and caution on the potential effects of opening up Mexico for its small farmers and other vulnerable groups.
Yana Kunichoff
is a Chicago-based investigative journalist and documentary producer. Her work has appeared in the Guardian, Pacific Standard and the Chicago Reader, among others. She can be reached at yanakunichoff at gmail​.com.