Jesse Lee at The Gavel reports: Today, House Judiciary Committee Chairman John Conyers, Jr. (D-MI) announced that the Committee will meet Wednesday, July 25, at 10:15 am in 2141 Rayburn House Office Building to vote on contempt citations for former White House Counsel Harriet Miers and White House Chief of Staff Joshua Bolton, following their refusal to comply with subpoenas issued in the U.S. Attorney investigation. "This investigation, including the reluctant but necessary decision to move forward with contempt, has been a very deliberative process, taking care at each step to respect the Executive Branch's legitimate prerogatives," Conyers said. "I've allowed the White House and Ms. Miers every opportunity to cooperate with this investigation, either voluntarily or under subpoena. It is still my hope that they will reconsider this hard-line position, and cooperate with our investigation so that we can get to the bottom of this matter." The contempt of Congress citations are being considered in response to Miers and Bolton's failure to comply with subpoenas issued by the Committee for documents and testimony, including Miers' refusal to even appear at her scheduled hearing on July 12. White House Counsel Fred Fielding alerted the Committee on June 28 that the White House would not provide the documents as required by the subpoena, asserting the President's executive privilege.
For a limited time: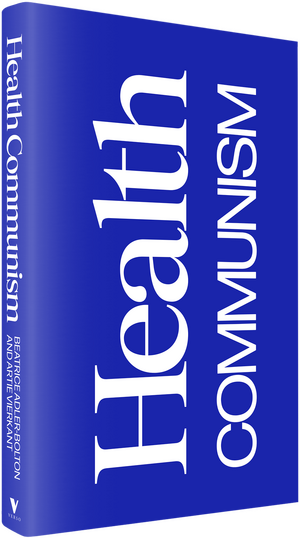 Donate $25 or more to support In These Times and we'll send you a copy of Health Communism.
A searing analysis of health and illness under capitalism from hosts of the hit podcast "Death Panel," Health Communism looks at the grave threat capitalism poses to global public health, and at the rare movements around the world that have successfully challenged the extractive economy of health.
"This is a book you should read before you die, because the ideas synthesized by Adler-Bolton and Vierkant could save our collective lives." –Jon Shaffer