Laurie Kellman for AP reports: The House Judiciary Committee is set to vote on whether to grant Attorney General Alberto Gonzales' former counsel immunity from prosecution and force her to testify about the firings of eight federal prosecutors. "I am hopeful we can approve immunity so that we can schedule her to testify as soon as possible and begin to clear up the many inconsistencies and gaps surrounding this matter," Chairman John Conyers (voting record), D-Mich., said in a statement Tuesday. A two-thirds vote of the panel is required to approve the resolution, which would direct the House counsel to apply to U.S. District Court for a grant of immunity for Monica Goodling, Conyers' statement said. BarbinMD at dailykos proposes Goodling be asked to explain how she was going to be tricked into committing perjury.
For a limited time: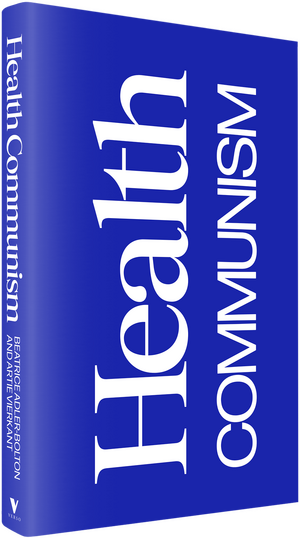 Donate $25 or more to support In These Times and we'll send you a copy of Health Communism.
A searing analysis of health and illness under capitalism from hosts of the hit podcast "Death Panel," Health Communism looks at the grave threat capitalism poses to global public health, and at the rare movements around the world that have successfully challenged the extractive economy of health.
"This is a book you should read before you die, because the ideas synthesized by Adler-Bolton and Vierkant could save our collective lives." –Jon Shaffer