Have you ever won­dered how com­pa­nies make mon­ey from incarceration?
These recent­ly released graph­ics, pro­duced by the research and pol­i­cy cen­ter In The Pub­lic Inter­est, map some of the many ways pri­vate com­pa­nies are involved in each stage of the crim­i­nal jus­tice and immi­gra­tion systems.
The Prison Com­plex spoke with Don­ald Cohen, the Exec­u­tive Direc­tor and founder of In The Pub­lic Inter­est.
What sparked this inter­est in pri­vate com­pa­nies in the crim­i­nal jus­tice and immi­grant deten­tion systems?
We did it for a few rea­sons. We focus a lot on pri­vate pris­ons and we real­ized that it went much fur­ther, that there was a lot of pri­vate involve­ment in all the steps that some­one walks through when they're walk­ing through the cor­rec­tions or immi­grant deten­tion system.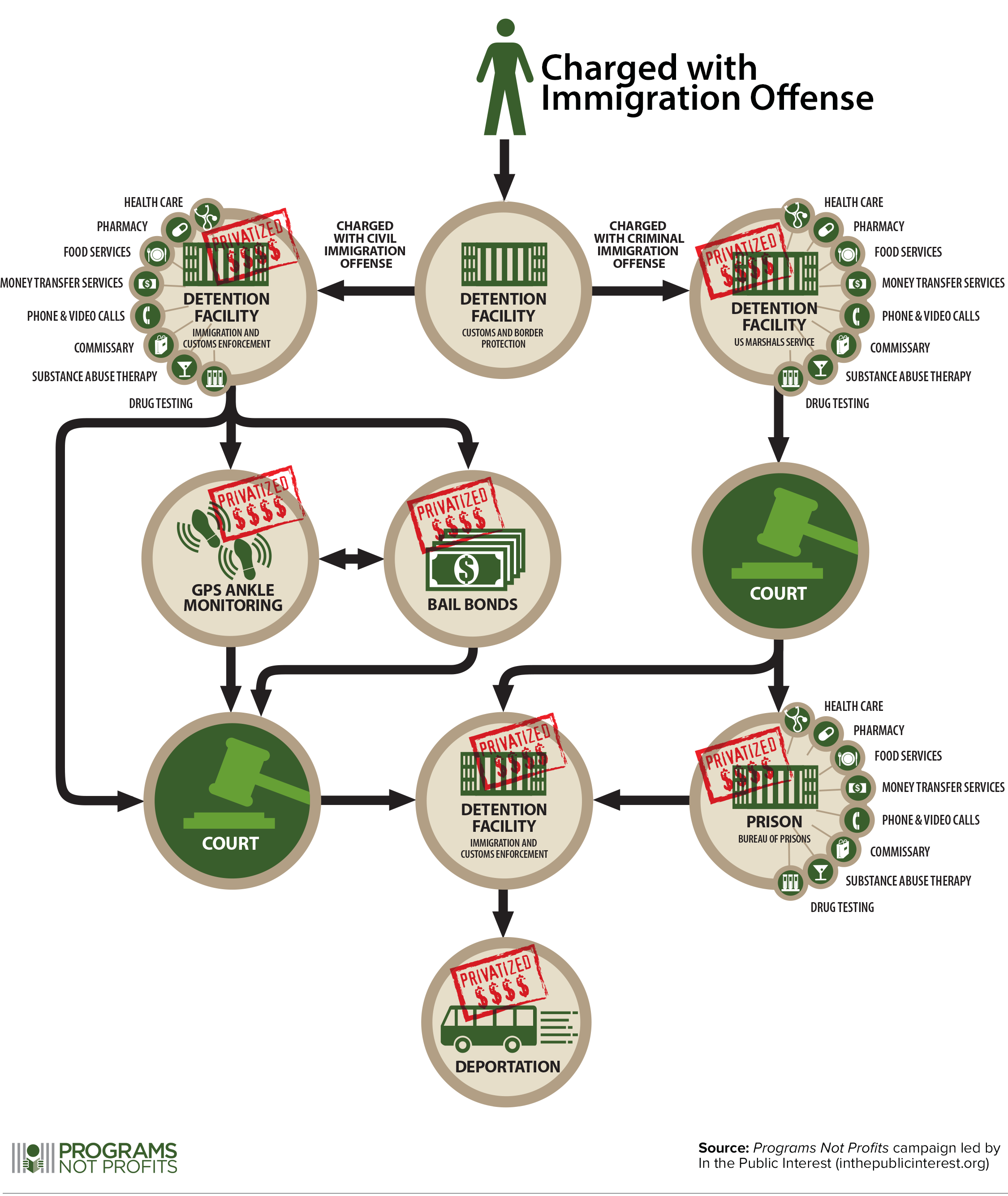 We want­ed to give a pic­ture of the entire indus­try. Pri­vate incen­tives and pri­vate inter­ests in pub­lic goods in cor­rec­tions are not aligned with pub­lic goals. They make more mon­ey by hav­ing more peo­ple in beds and pro­vid­ing more of these ser­vices. We don't want that. We want less peo­ple in these ser­vices, we want mon­ey spent on edu­ca­tion and the things we val­ue. The final rea­son we want­ed to do it, and this is the begin­ning of a larg­er project, we want­ed to show how much prof­it is being extract­ed from the sys­tem of cor­rec­tions which could be used for far bet­ter things. Bet­ter pay for cor­rec­tions offi­cers would actu­al­ly help because there's high turnover. But also men­tal health ser­vices, and job ser­vices and education.
How did you come up with these maps?
Over the last few years we've been col­lect­ing lists of com­pa­nies in the indus­try, and there are indus­try sources. One of the doc­u­ments we used a lot was pro­duced by a com­pa­ny that does analy­sis for investors. They're say­ing ​"look at all the oppor­tu­ni­ties in corrections!"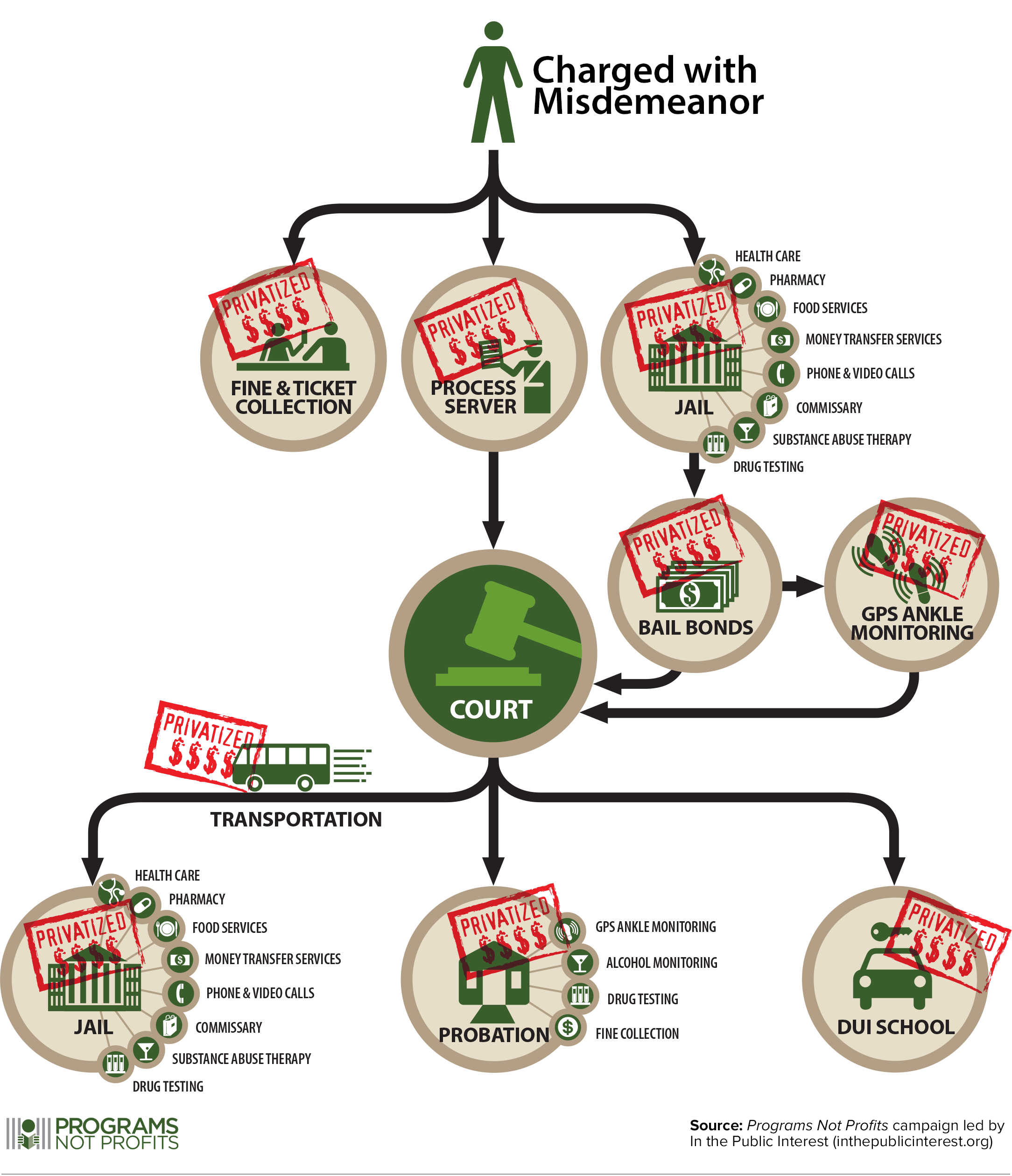 Why focus on pri­vate prisons?
(The point is often made that) it's only 10% of the pop­u­la­tion. Our work is in the con­text of a broad­er analy­sis around mass incar­cer­a­tion. There are dif­fer­ent things we should be doing to reduce prison pop­u­la­tions.. We think one key ele­ment of (that) strat­e­gy is to remove (pri­vate company's) pow­er and influ­ence which is clear­ly a clash between their inter­ests, which is more heads in beds, and ours, which is less heads in beds.
This inter­view has been edit­ed for clarity