How Tariffs Are Playing Into Trump's Xenophobic Agenda
Trump's anti-China protectionism and "free trade" neoliberalism are both dead ends. To confront multinational corporate power, the answer is global solidarity.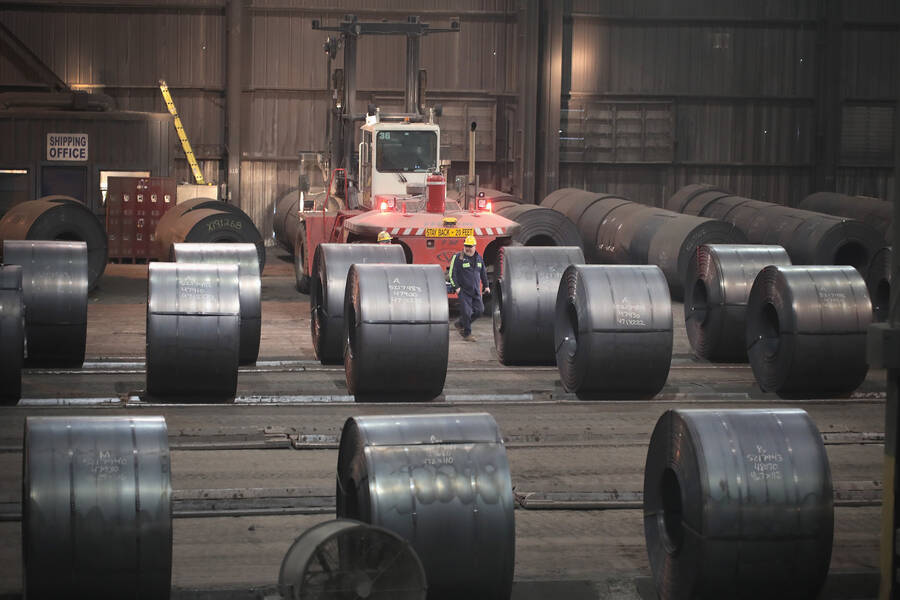 In ear­ly March, Pres­i­dent Trump announced steel tar­iffs as part of a pro­tec­tion­ist, anti-Chi­na eco­nom­ic strat­e­gy. More recent­ly, Trump esca­lat­ed to tar­get $60 bil­lion of imports from the Chi­nese tech indus­try with addi­tion­al tar­iffs. Some pro­gres­sives are sup­port­ive of these tar­iffs on the grounds that they pro­tect work­ers in the Unit­ed States. For exam­ple, Unit­ed Steel­work­ers Pres­i­dent Leo Ger­ard argues that steel tar­iffs may give a bad­ly need­ed boost to employ­ment in the steel indus­try and the com­mu­ni­ties that depend on it. Nonethe­less, it is strate­gi­cal­ly dis­as­trous to offer sup­port to Trump's tar­iffs, and the strat­e­gy that under­lies them.
Pro­gres­sives can­not com­pete with the Right on pro­tec­tion­ism. In 2016 Hillary Clin­ton and Bernie Sanders attempt­ed to make use of anti-Chi­na rhetoric, but Trump out­did them with ease. Polling of vot­ers in both major par­ties' 2016 pri­maries showed that only Trump had a base that strong­ly sup­port­ed pro­tec­tion­ism. Pro­tec­tion­ism plays much bet­ter to the Right, where it is a core prin­ci­ple that for­eign­ers are com­peti­tors and threats.
Because of these under­tones, pro­tec­tion­ism can inad­ver­tent­ly pro­mote xeno­pho­bia. It is all too short a road from treat­ing Asian indus­try as a threat to treat­ing Asian peo­ple as a threat. Trump already start­ed down this road by propos­ing restric­tions on visas for peo­ple from Chi­na as part of his ​"trade" fight, while Chris Wray, Trump's FBI Direc­tor, recent­ly all but admit­ted that he is racial­ly pro­fil­ing Chi­nese-Amer­i­cans and Chi­nese immi­grants in inves­ti­ga­tions of ​"eco­nom­ic espi­onage." His­to­ry shows that this can esca­late to vio­lent extremes. In 1982, resent­ment against the Japan­ese auto indus­try con­tributed to the mur­der of Chi­nese-Amer­i­can Vin­cent Chin in a Detroit sub­urb. He was killed by an auto plant super­in­ten­dent and a laid-off autowork­er who declared, ​"It's because of you lit­tle moth­er­fuck­ers that we're out of work."
Ulti­mate­ly, pro­gres­sives need to think beyond the debate around tar­iffs. Since the tar­iffs are meant to cre­ate jobs, this is an oppor­tu­ni­ty to counter with our own job cre­ation pro­gram. Sen. Kirsten Gilli­brad (D‑N.Y.), con­sid­ered an ear­ly fron­trun­ner in the 2020 Demo­c­ra­t­ic pri­maries, recent­ly came out in sup­port of a fed­er­al jobs guar­an­tee, an idea that is gain­ing momen­tum. This pro­gram could be under­writ­ten by mas­sive invest­ment in pub­lic works. For exam­ple, a ​"Green New Deal" to build clean ener­gy infra­struc­ture would both com­bat cli­mate change and cre­ate jobs in the steel industry.
In addi­tion to domes­tic pro­grams, we need a pro­gres­sive approach to the glob­al econ­o­my. Too much of the debate around Trump's tar­iffs has remained stuck in a false choice between anti-Chi­na pro­tec­tion­ism and ​"free trade" neolib­er­al­ism. Both are dead ends.
The alter­na­tive is to reach across bor­ders and form a glob­al pro­gres­sive alliance to con­front multi­na­tion­al cor­po­rate pow­er and cre­ate a more egal­i­tar­i­an glob­al econ­o­my. Many U.S. pro­gres­sives are unaware that there are pro­gres­sive and work­ing-class forces in Chi­na with whom we could ally our­selves. Chi­nese work­ers have been strik­ing in huge num­bers, mak­ing Chi­na the world epi­cen­ter of wild­cat strikes. Mean­while, activists and artists agi­tate for fem­i­nism and migrant rights, young work­ers devel­op Marx­ist cri­tiques of Chi­nese soci­ety, and stu­dents orga­nize in sol­i­dar­i­ty with work­ers. Work­er unrest has also touched China's own ​"Rust Belt" in the north­east region of the coun­try, where hun­dreds of thou­sands of steel­work­ers are los­ing their jobs due to glob­al over­ca­pac­i­ty, just as has hap­pened here.
Work­ers and pro­gres­sives in Chi­na and the Unit­ed States face shared prob­lems, and we have a shared inter­est in cre­at­ing a new glob­al eco­nom­ic sys­tem that works bet­ter for all poor and work­ing peo­ple. This new glob­al econ­o­my could include a glob­al min­i­mum wage sys­tem, the right to col­lec­tive bar­gain­ing, and a régime of cor­po­rate account­abil­i­ty that holds com­pa­nies respon­si­ble for vio­la­tions of labor stan­dards any­where in their glob­al sup­ply chains. These reforms would great­ly ben­e­fit work­ers in Chi­na and oth­er low-income coun­tries. Cor­po­ra­tions would lose the abil­i­ty to force U.S. work­ers into com­pe­ti­tion with work­ers who are much worse off, improv­ing the sta­tus and pow­er of work­ers here as well. Com­bined with a fed­er­al job guar­an­tee, this is our best path forward.
The need for pro­gres­sive inter­na­tion­al­ism goes beyond eco­nom­ic issues. Not only Trump, but also main­stream Repub­li­cans and Democ­rats are com­mit­ted to con­tain­ing the ris­ing pow­er of Chi­na in order to main­tain the Unit­ed State's sta­tus as the world's sole super­pow­er. We should be braced for polit­i­cal lead­ers to stoke nation­al­ist sen­ti­ments in order to build pop­u­lar sup­port for esca­lat­ing con­fronta­tions, from tar­iffs to immi­gra­tion restric­tions to mil­i­tarism. In order to escape this nation­al­ist abyss, we must unite with like­mind­ed peo­ple in Chi­na around a shared inter­na­tion­al­ist vision. It is there­fore urgent that we set aside pro­tec­tion­ism, which pro­motes the coun­ter­pro­duc­tive nar­ra­tive that Chi­nese work­ers are our com­peti­tors, rather than our poten­tial comrades.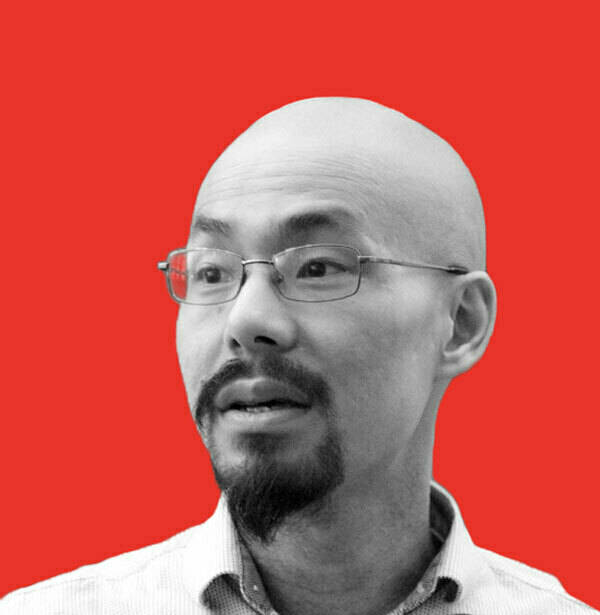 Tobi­ta Chow is the direc­tor of Jus­tice Is Glob­al, a spe­cial project of People's Action that is build­ing a move­ment to cre­ate a more just and sus­tain­able glob­al econ­o­my and defeat right-wing nation­al­ism around the world. You can fol­low Tobi­ta on Twit­ter at @tobitac.