How 13 Complaints Against McDonald's Could Help Millions Unionize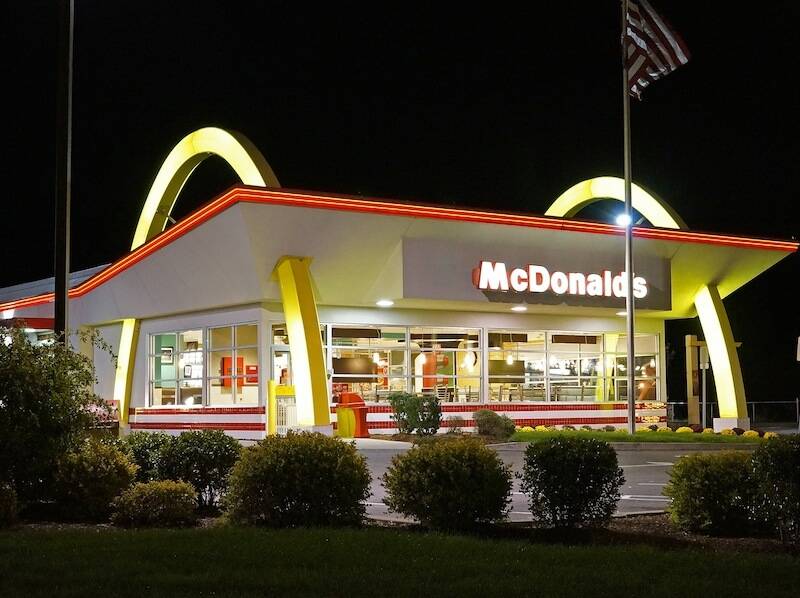 The law is catch­ing up with Ronald McDonald.
On Fri­day, the Nation­al Labor Rela­tions Board issued 13 com­plaints involv­ing 78 charges by work­ers that McDonald's USA, LLC, and many of its fran­chisees broke the law by inter­fer­ing with col­lec­tive efforts to orga­nize and improve work­ing conditions.
The com­plaints will now go to tri­al before admin­is­tra­tive law judges , who could, for the first time, find McDonald's guilty of vio­lat­ing work­ers' right to orga­nize. Until now, McDonald's has shield­ed itself from lia­bil­i­ty by claim­ing that it's not an actu­al employ­er. Fran­chisors argue that although they pro­vide the brand name, prod­ucts, tech­niques and oth­er oper­a­tional neces­si­ties, they leave fran­chisees the dis­cre­tion to oper­ate as sole employ­er, respon­si­ble for all labor costs, risks and obligations.
What's so sig­nif­i­cant about the NLRB's com­plaints is that the board defines McDonald's as a joint employ­er with its fran­chisees — and thus shar­ing responsibility.
That marks a huge vic­to­ry for the Ser­vice Employ­ees Inter­na­tion­al Union (SEIU ), which for two years has fund­ed and helped orga­nize a cam­paign by fast-food and oth­er retail work­ers to win $15 an hour and the right to union­ize — a move­ment often known as the Fight for 15, though it has dif­fer­ent names in dif­fer­ent cities. SEIU helped work­ers file 291 charges that McDonald's and fran­chisees retal­i­at­ed against work­ers for par­tic­i­pat­ing in Fight for 15 strikes and protests. On Fri­day the board announced it had found mer­it in 86 charges that McDonald's had dis­crim­i­nat­ed against work­ers engaged in col­lec­tive action by dis­ci­plin­ing them, reduc­ing their hours, dis­charg­ing them unfair­ly, threat­en­ing them, plac­ing them under sur­veil­lance and inter­ro­gat­ing them. NLRB inves­ti­ga­tors resolved a few of the case this fall, filed com­plaints about 78 of the mer­i­to­ri­ous charges, and are still look­ing into 71 more.
It was long unclear whether the SEIU's invest­ment in Fight for 15 would allow it to for­mal­ly union­ize the sec­tor, whose divi­sion into thou­sands of fran­chis­es made orga­niz­ing a Her­culean task. As the New York Times' Steven Green­house wrote in July, when the NLRB gen­er­al coun­sel first indi­cat­ed that it was mov­ing in the direc­tion of declar­ing McDonald's a joint employ­er, the def­i­n­i­tion ​"open[s] the door for the SEIU to try to union­ize not just three or five McDonald's at a time, but dozens and per­haps hundreds."
In total, the joint employ­er def­i­n­i­tion could ease the way to union­iza­tion for more than 8 mil­lion work­ers in the fran­chise workforce.
Kendall Fells, orga­niz­ing direc­tor of Fast Food For­ward, the New York City branch of the Fight for 15 move­ment , says that the NLRB deci­sion ​"under­scores what most every­one rec­og­nizes as com­mon sense: McDonald's is the employ­er and respon­si­ble for what goes on at its restau­rants. McDonald's exerts such extreme con­trol over fran­chis­es that to all extents, McDonald's is the boss." McDonald's squeezes the fran­chisee so much that in order to make a mod­est prof­it and abide by cor­po­rate rules for employ­ees, the fran­chisee must go to extreme lengths to hold down wages.
The result, says Fells, are wages so low that tax­pay­ers effec­tive­ly sub­si­dize McDonald's with at least $7 bil­lion a year in pub­lic assis­tance for its work­ers. McDonald's and fran­chise indus­try rep­re­sen­ta­tives have respond­ed to Friday's legal com­plaints by say­ing that the NLRB posi­tion on joint employ­ers will destroy the indus­try. It's like­ly McDonald's will appeal the decision.
But Cather­ine Ruck­elshaus, gen­er­al coun­sel of the Nation­al Employ­ment Law Project, a research and advo­ca­cy project on work­ers' rights, says that the fran­chise rela­tion­ship is no dif­fer­ent from any oth­er con­tract. ​"Like any con­tract, the fran­chisor needs to pay atten­tion to whether the oth­er par­ty is abid­ing by the law, and it's obvi­ous­ly impor­tant for the fran­chisor to feel the pres­sure that they're respon­si­ble. This stan­dard has been in place for decades, but except for minor cas­es, this is the first time it's been applied in the fran­chis­ing con­text." If oth­er com­pa­nies must ensure that their con­trac­tu­al part­ners are abid­ing by the law, why can't McDonald's?
Cather­ine Fisk, pro­fes­sor of law at the Uni­ver­si­ty of Cal­i­for­nia-Irvine School of Law, notes that there are lim­its to the impact of the NLRB deter­mi­na­tion that McDonald's is a joint employ­er. The NLRB enforces the Nation­al Labor Rela­tions Act, which pri­mar­i­ly pro­tects the rights of work­ers to orga­nize and act col­lec­tive­ly; its def­i­n­i­tions do not apply to enforce­ment of wage and hour laws, occu­pa­tion­al safe­ty and health, state labor laws and oth­er fed­er­al employ­ment laws.
How­ev­er, the right to col­lec­tive action is the first and most basic labor right, which allows work­ers to take pow­er into their own hands to hold employ­ers account­able, and there are hope­ful signs that the NLRB may fur­ther expand the def­i­n­i­tion of joint employ­er. In a case involv­ing the waste dis­pos­al com­pa­ny Brown­ing-Fer­ris Indus­tries and a sub­con­trac­tor , the NLRB is con­sid­er­ing mov­ing back to a broad­er, more inclu­sive def­i­n­i­tion of ​"joint employ­er" that pre­vailed until 1984 , when an NLRB with a major­i­ty made up of Ronald Reagan's appoint­ments sig­nif­i­cant­ly nar­rowed the def­i­n­i­tion . The ear­li­er def­i­n­i­tion made a com­pa­ny a joint employ­er, for exam­ple, if it exer­cised or had poten­tial to exer­cise indi­rect con­trol of con­di­tions of employ­ment, or if ​"indus­tri­al real­i­ties" required it to be includ­ed for mean­ing­ful col­lec­tive bar­gain­ing . The NLRB could go even fur­ther and open up the sta­tus of ​"joint employ­er" to be deter­mined by some­thing like ​"the total­i­ty of circumstances."
This kind of expan­sion could affect mil­lions more work­ers in oth­er ​"fis­sured work­places '" a term coined by econ­o­mist and now U.S. Depart­ment of Labor offi­cial David Weil to describe arrange­ments where big cor­po­ra­tions like McDonald's ​"have it all" — exer­cis­ing con­trol over wages and work­ing con­di­tions while evad­ing respon­si­bil­i­ty. Oth­er ​"fis­sured" rela­tion­ships includ­ed the mis­clas­si­fi­ca­tion of work­ers as inde­pen­dent con­trac­tors and the use of sub­con­trac­tors to man­age workers.
For exam­ple, the day before the NLRB announced its actions against McDonald's, the Ware­house Work­er Resource Cen­ter announced that work­ers at the Port of Los Ange­les and Long Beach had filed a class action law suit against Cal­i­for­nia Cartage Com­pa­ny, two iden­ti­fied staffing agen­cies and any oth­ers involved for steal­ing mil­lions of dol­lars from over 500 ware­house work­ers . Cal Cartage is the deep-pock­et­ed firm that pre­tends not to be the employ­er of the work­ers in its ware­hous­es, who are hired and man­aged by staffing agen­cies, just as it pre­tends that the rough­ly 1,000 port truck dri­vers who work exclu­sive­ly for Cal Cartage are not employ­ees but ​"inde­pen­dent con­trac­tors," inel­i­gi­ble for many of the pro­tec­tions and ben­e­fits of employ­ees (like work­ers' com­pen­sa­tion or Social Secu­ri­ty). The suit main­tains that Cal Cartage engages in many of the typ­i­cal ways of short­ing work­ers' pay, such as requir­ing peo­ple to report for work even when they were not like­ly to be need­ed, requir­ing peo­ple to par­tic­i­pate in train­ing with­out pay, or auto­mat­i­cal­ly round­ing down time of work to be paid .
Most seri­ous­ly, the ware­house is locat­ed on city land, mean­ing employ­ees must be paid rates set by the Los Ange­les Liv­ing Wage Ordi­nance ($12.28 per hour with­out health ben­e­fits, or $11.03 per hour with health ben­e­fits equiv­a­lent to at least $1.25 per hour). Each work­er is also enti­tled to 12 paid days off. Cal Cartage work­ers report­ed­ly received none of these legal­ly required pay and ben­e­fits. If the law­suit had been brought against only the staffing agen­cies, how­ev­er, it is less like­ly that these mar­gin­al com­pa­nies would have been able to pay the back wages and dis­gorged prof­its, as the law­suit now demands of all joint employ­ers, includ­ing Cal Cartage.
One ware­house work­er plain­tiff in the suit explains to In These Times through a trans­la­tor that he often faces a choice at the end of the month: Which bills do I pay? Do I skip bills and hope that costs will go down next month, or take out a high inter­est loan and bet that I will make enough to pay it off? Now, if he begins to receive the legal­ly required liv­ing wage, plus com­pen­sa­tion for the years of under­pay­ment" he hopes that he can sim­ply pay his bills each month. It doesn't seem like much to ask.
What else would he like at work? Respect, he said. That may take more time, and a union, and more. But the NLRB set­ting the prece­dent of ​"joint employ­er" in the case of McDonald's and poten­tial­ly broad­en­ing it with the case of Brown­ing-Fer­ris could be impor­tant steps towards clos­ing loop­holes that employ­ers have used to weak­en and impov­er­ish mil­lions of workers.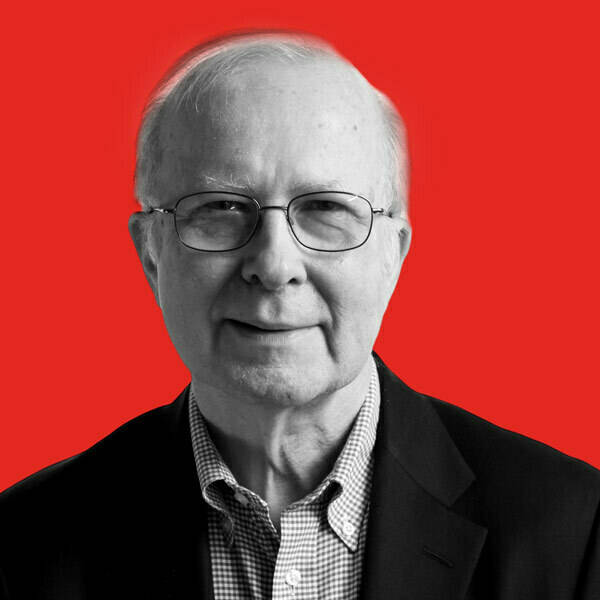 David Moberg, a senior edi­tor of In These Times, has been on the staff of the mag­a­zine since it began pub­lish­ing in 1976. Before join­ing In These Times, he com­plet­ed his work for a Ph.D. in anthro­pol­o­gy at the Uni­ver­si­ty of Chica­go and worked for Newsweek. He has received fel­low­ships from the John D. and Cather­ine T. MacArthur Foun­da­tion and the Nation Insti­tute for research on the new glob­al economy.