Howard Zinn's Final Act of Protest
In his last book, the late, great historian—and former bombardier—examines his troubling actions during W.W. II.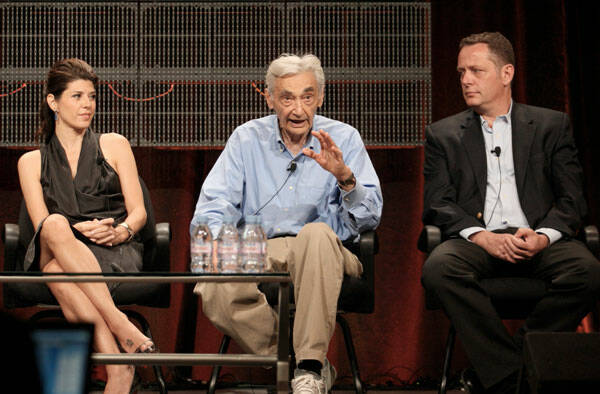 We wanted to make sure you didn't miss the announcement of our new Sustainer program. Once you've finished reading, take a moment to check out the new program, as well as all the benefits of becoming a Sustainer.

When he died in January at age 87, historian Howard Zinn was still haunted by the ghosts of World War II. He discussed his career as a bombardier often and cited his participation in war as the main catalyst for his opposition to it. He spent much of his post-combat life considering how he had dropped bombs on innocent civilians without asking why – and how to stop bombs from dropping in the future.
In pondering whether dropping the bomb was just or unjust, we rarely hear the testimony of a 16-year-old Japanese schoolgirl who saw "a woman with her jaw missing and her tongue hanging out of her mouth … crying for help."
In The Bomb (City Lights), Zinn offers brief histories of the two events that shook him most during that war: the dropping of the atomic bomb on Hiroshima, and the little-known assault on the French port town of Royan, in which Zinn himself participated. At the time, he was emotionally distant from the devastation in both cases. The Bomb serves almost as his apology – as well as a call against arms.
The book's first essay, ​"Hiroshima," does not offer new critiques of the bombing, but rather provides a historical analysis of the horrors wrought by ​"Little Boy" that is still absent from most conversations about the war.
In pondering whether dropping the bomb was just or unjust, we rarely hear the testimony of a 16-year-old Japanese schoolgirl who saw ​"a woman with her jaw missing and her tongue hanging out of her mouth … crying for help." Or a fifth-grader's remembrance: ​"I do not know how many times I beg[ged] they would cut off my burned arms and legs." Zinn's inclusion of these testimonies, along with an examination of the Japanese surrender already within sight and the context of the soon-to-begin Cold War, provide correctives to an event considered beyond reproach by many Americans.
"The Bombing of Royan" chronicles the aftermath of Zinn's last mission over the French town in 1945, where German garrisons were stationed. He returned to Royan in 1966 to research the effects of the napalm and bombs he dropped.
The bombing of Royan is a perfect example of war as a ​"deadly work of obvious uselessness," and the reconstruction of its history could not be in more capable hands. Zinn points out that like Hiroshima, victory against the Germans was on the horizon, and the pummeling of Royan that killed hundreds of civilians was strategically unwarranted.
He quotes a local commander: "'It would have been logical to wait for Germany's surrender, and thus avoid new human and material losses,' but one could not ​'ignore important factors of [the Allied troops'] morale.'" Pages before, Zinn quotes a French civilian who called the bombing ​"such hell as we never believed possible." The juxtaposition illuminates the gulf between those who wage war and those who experience it.
Zinn's last book is a modest appeal to humanity: War is miserable, and we have to stop it. The final sentences of The Bomb will serve well to represent his legacy: ​"Anyone can throw a wrench into the machinery," he closes. We must ​"act on what we feel and think, here, now, for human flesh and sense, against the abstractions of duty and obedience."
Be a Sustainer
We surveyed thousands of readers and asked what they would like to see in a monthly giving program. Now, for the first time, we're offering three different levels of support, with rewards at each level, including a magazine subscription, books, tote bags, events and more—all starting at less than 17 cents a day. Check out the new Sustainer program.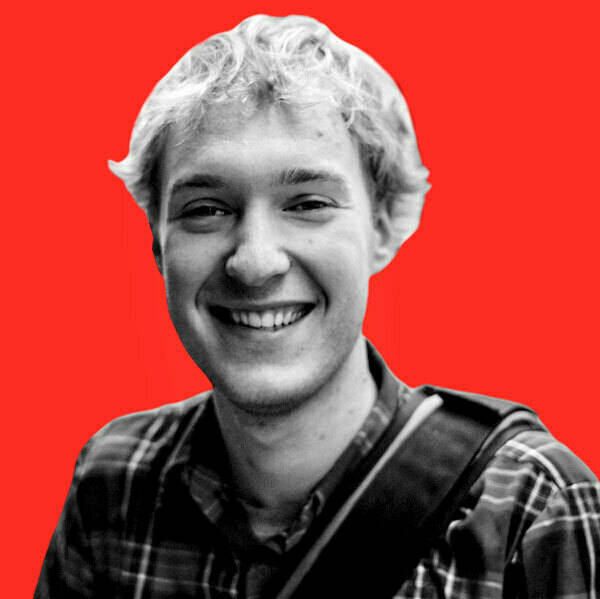 Micah Uetricht is the deputy editor of Jacobin magazine and host of its podcast The Vast Majority. He is a con­tribut­ing edi­tor and former associate editor at In These Times. He is the author of Strike for Amer­i­ca: Chica­go Teach­ers Against Aus­ter­i­ty (Verso 2014), coauthor of Bigger Than Bernie: How We Go From the Sanders Campaign to Democratic Socialism (Verso 2020), and is currently at work on a book on New Leftists who ​"industrialized." He pre­vi­ous­ly worked as a labor orga­niz­er. Fol­low him on Twit­ter at @micahuetricht.