HR Has Never Been on the Side of Workers. #MeToo Is More Proof.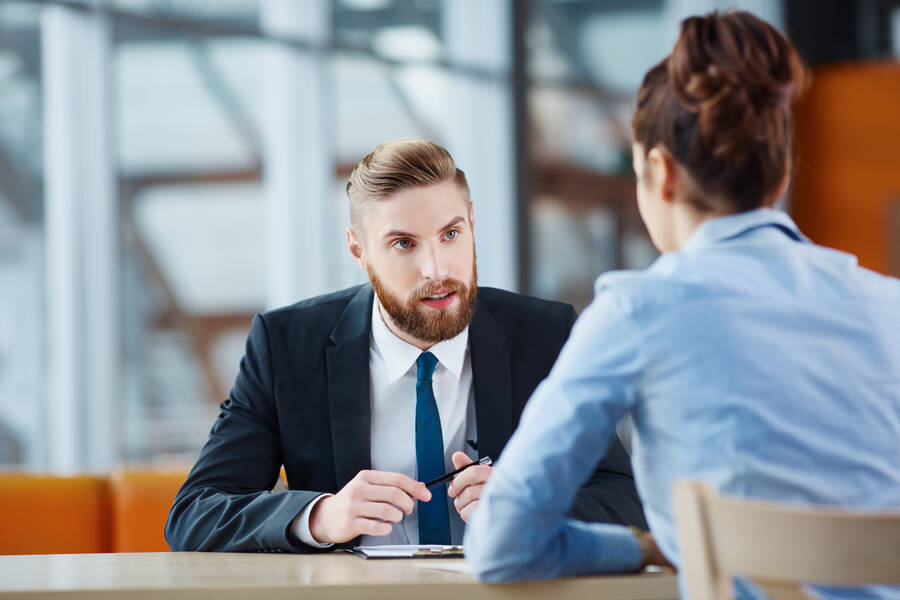 After human resources was informed in 2014 that Emi­ly Nestor, for­mer front desk assis­tant for the Wein­stein Com­pa­ny, was alleged­ly sex­u­al­ly harassed by Har­vey Wein­stein, com­pa­ny offi­cials report­ed­ly informed Nestor that any com­plaints would be direct­ly report­ed to Wein­stein himself.
And when Helen Don­ahue, a for­mer Vice employ­ee, com­plained to human resources in 2015 that Jason Moji­ca, the head of Vice News at the time, had non-con­sen­su­al­ly groped her, she says she was told by then-human resources direc­tor Nan­cy Ash­brooke to ​"for­get about it and laugh it off."
Engi­neer Susan Fowler says that when she com­plained to Uber's human resources depart­ment that a man­ag­er had propo­si­tioned her for sex, she was instruct­ed to either move to a dif­fer­ent job at Uber or con­tin­ue work­ing for her alleged harass­er. A man­ag­er lat­er threat­ened to fire Fowler for reg­is­ter­ing the com­plaint with human resources, she claims.
As #MeToo tes­ti­mo­ny shines new light on these indus­tries' cul­tures of ram­pant sex­u­al vio­lence, the com­plic­i­ty of human resources is a thread run­ning through­out sev­er­al sto­ries of pre­da­tion and retal­i­a­tion. While some have pre­sent­ed HR depart­ments as a solu­tion, the above expe­ri­ences make clear that HR is at best a dis­trac­tion from the real solu­tion to work­place abuse: col­lec­tive orga­niz­ing led by, and account­able to, work­ers them­selves. As unions and work­er orga­ni­za­tions have long rec­og­nized, work­place abuse will not be cor­rect­ed by benev­o­lent man­age­ment — it must be defeat­ed by work­er power.
Pre­sent­ed as neu­tral arbiters, human resources depart­ments in fact report to man­age­ment and func­tion to shield boss­es from reper­cus­sions. They emerged from ear­ly anti-union efforts and social-con­trol ini­tia­tives imple­ment­ed by noto­ri­ous indus­try titans like the Ford Motor Com­pa­ny — and today often house top-down efforts to under­mine work­er sol­i­dar­i­ty and pro­tect com­pa­nies from law­suits. Some labor his­to­ri­ans and orga­niz­ers tell In These Times that the present cli­mate offers an oppor­tu­ni­ty to dis­pense of the false­hood that human resources depart­ments exist to pro­tect workers.
"Human resources depart­ments exist pri­mar­i­ly to keep the employ­er from being sued," author and long­time labor orga­niz­er Jane McAlevey tells In These Times. ​"While they may play func­tion­al bureau­crat­ic roles, the chief pur­pose of HR depart­ments in my expe­ri­ence — after a life­time in the labor move­ment — is to pro­tect the com­pa­ny, not work­ers. Obvi­ous­ly they will be total­ly inef­fec­tive to address the sex­u­al harass­ment cri­sis in this country."
As Wein­stein and oth­ers of his ilk now fall from grace, any effec­tive post­mortem must exam­ine human resources among the struc­tur­al foun­da­tions that uphold pow­er­ful men as they per­pe­trate large-scale harm.
"Treat­ing labor as a commodity"
Accord­ing to the anti-harass­ment pol­i­cy of the Soci­ety for Human Resource Man­age­ment, human resources depart­ments are in place to help employ­ers ​"pre­vent, cor­rect and dis­ci­pline behav­ior" that qual­i­fies as ​"unlaw­ful dis­crim­i­na­tion or harass­ment of any kind."
Yet, the his­to­ry of human resources depart­ments tells a dif­fer­ent story.
Eliz­a­beth Ander­son is a pro­fes­sor of Phi­los­o­phy and Women's Stud­ies at the Uni­ver­si­ty of Michi­gan and author of Pri­vate Gov­ern­ment: How Employ­ers Rule Our Lives (and Why We Don't Talk About It). She tells In These Times that the roots of mod­ern-day human resources can be traced to ini­tia­tives like the Ford Motor Company's ​"Soci­o­log­i­cal Depart­ment," estab­lished in 1914. With its intro­duc­tion of a $5‑per-day pay rate, deemed a boost at the time, the com­pa­ny estab­lished codes of con­duct to ensure that work­ers were suf­fi­cient­ly order­ly and wor­thy of this sum. The Hen­ry Ford, an orga­ni­za­tion that over­sees a muse­um in Dear­born, Mich., describes this program:
The Soci­o­log­i­cal Depart­ment mon­i­tored employ­ees at home, as well as on the job. Inves­ti­ga­tors made unan­nounced vis­its to employ­ees' homes and eval­u­at­ed the clean­li­ness of the home, not­ed if the fam­i­ly had renters, checked with school atten­dance offices to deter­mine if chil­dren were attend­ing school and mon­i­tored bank records to ver­i­fy that employ­ees made reg­u­lar deposits. Soci­o­log­i­cal Depart­ment inves­ti­ga­tors also assist­ed work­ers' fam­i­lies by teach­ing wives about home care, cook­ing and hygiene.
"They real­ly said they were going to gov­ern work­ers' lives," says Ander­son, explain­ing that such efforts were often aimed at ​"Amer­i­can­iz­ing Euro­pean immigrants."
In the 1920s and 1930s, the Aus­tralian soci­ol­o­gist Elton Mayo over­saw a series of exper­i­ments at Hawthorne Works, a West­ern Elec­tric fac­to­ry in Cicero, Ill. Researchers exam­ined the impact that changes in con­di­tions — for exam­ple, bright­en­ing and dim­ming lights — had on work­ers' pro­duc­tiv­i­ty. He con­clud­ed that work­ers per­form bet­ter when researchers show inter­est in them — that the per­cep­tion of atten­tion and inter­est can itself boost out­put. The prin­ci­ple that atten­tion is a key work­place moti­va­tor became the bedrock of the field of ​"human rela­tions." This field influ­enced com­pa­nies to cre­ate human resources depart­ments to give the appear­ance that work­ers are cared for and tend­ed to.
But Peter Rach­leff, a labor his­to­ri­an and exec­u­tive direc­tor of the East Side Free­dom Library in St. Paul, Minn., tells In These Times that there is a sig­nif­i­cant gap between appear­ance and real­i­ty. ​"How can you get more of this com­mod­i­ty for less? How can you get more labor pro­duced by that com­mod­i­ty? That's the ground­ing of human resources," he says.
"Where union busters set up camp"
Ear­ly human resources depart­ments also had oth­er aims. Peter Cap­pel­li, pro­fes­sor of man­age­ment at the Uni­ver­si­ty of Pennsylvania's Whar­ton School, tells In These Times that human resources depart­ments emerged as ​"a more seri­ous devel­op­ment with the rise of unions. Com­pa­nies start­ed to see them as a way of keep­ing unions out. They put in place prac­tices that would buy out discontent."
"These depart­ments are not set up by the gov­ern­ment, and their job is not to pro­tect employ­ees," empha­sizes Cap­pel­li. ​"These are pri­vate organizations."
With a spate of anti-work­place-dis­crim­i­na­tion laws and orders passed in the 1960s, includ­ing the Civ­il Rights Act, the focus of human resources shift­ed to pro­tect­ing com­pa­nies from law­suits. ​"The idea was [com­pa­nies] could shield them­selves, and work­ers could be oblig­ed to report their com­plaints to the inter­nal process," explains Ander­son. ​"You get a huge incen­tive for larg­er cor­po­ra­tions to set up human resources depart­ments to shield them­selves from liability."
Today, human resources depart­ments often oper­ate in con­cert with efforts to under­mine unions and oth­er forms of work­er orga­niz­ing. In just one exam­ple, the Nation­al Labor Rela­tions Board filed a com­plaint against Tes­la in August 2017 charg­ing that the company's secu­ri­ty guards and human resources per­son­nel direct­ly intim­i­dat­ed work­ers at a Fre­mont, Calif., fac­to­ry for dis­trib­ut­ing pro-union mate­ri­als — and ulti­mate­ly forced them to leave the premis­es. The com­plaint states that a human-resources offi­cial ​"inter­ro­gat­ed" an employ­ee about ​"the employ­ee's Union and/​or pro­tect­ed, con­cert­ed activ­i­ties and/​or the Union and/​or pro­tect­ed, con­cert­ed activ­i­ties of oth­er employees."
As McAlevey puts it, ​"The human resources depart­ment is the tra­di­tion­al place where union busters set up camp — the office out of which union-bust­ing firms will run union-bust­ing campaigns."
Of course, the absence of a human resources depart­ment is not a good in itself, and abol­ish­ing HR wouldn't fix the prob­lem. As Aída Chávez report­ed Jan­u­ary 5 for The Inter­cept, The New Repub­lic, Alter­Net and The Nation Insti­tute ​"had no real HR when abus­es occurred" (Full dis­clo­sure: This author is a pri­or employ­ee of Alter­Net and for­mer­ly received report­ing fund­ing from The Nation Institute's Inves­tiga­tive Fund.)
While not­ing that ​"such depart­ments are no panacea," Chávez argues that ​"the absence of any HR depart­ment at many small news out­lets cre­ates a unique vul­ner­a­bil­i­ty for employ­ees, whose fates may rest entire­ly in the hands of their often charis­mat­ic lead­ers or founders."
And indeed, the prob­lem of retal­i­a­tion and intim­i­da­tion encom­pass­es the vast major­i­ty of indus­tries, with or with­out HR. A 2003 study ref­er­enced by the fed­er­al U.S. Equal Employ­ment Oppor­tu­ni­ty Com­mis­sion ​"found that 75 per­cent of U.S. work­ers who spoke out against work­place mis­treat­ment faced some form of retaliation."
Orga­niz­ers have long argued that the solu­tion to work­place harass­ment lies in build­ing col­lec­tive sol­i­dar­i­ty among work­ers — and tilt­ing the bal­ance of pow­er away from insti­tu­tions that are under the con­trol of man­age­ment, includ­ing but not lim­it­ed to human resources.
There is no short­age of orga­niz­ing efforts light­ing the way. The Coali­tion of Immokalee Work­ers (CIW) high­lights its work­er-led Fair Food Pro­gram as a bot­tom-up strat­e­gy to pro­tect some of the most vul­ner­a­ble work­ers in the Unit­ed States from a pletho­ra of work­place atroc­i­ties, includ­ing sex­u­al vio­lence and slav­ery. The pro­gram includes a 24-hour, inde­pen­dent work­er-com­plaint hot­line, and work­er-led polit­i­cal edu­ca­tion and orga­niz­ing pro­grams. Through broad-based cam­paign­ing, CIW has forced 14 food indus­try giants to join their labor agreement.
From the fields to the fac­to­ries, union and work­er cen­ter mem­bers engage in day-to-day efforts to pro­tect each oth­er, by stag­ing direct actions, orga­niz­ing and enforc­ing con­tracts, and extend­ing sup­port and sol­i­dar­i­ty, in the many forms that takes. As McAlevey puts it, ​"What changes is if you have a union."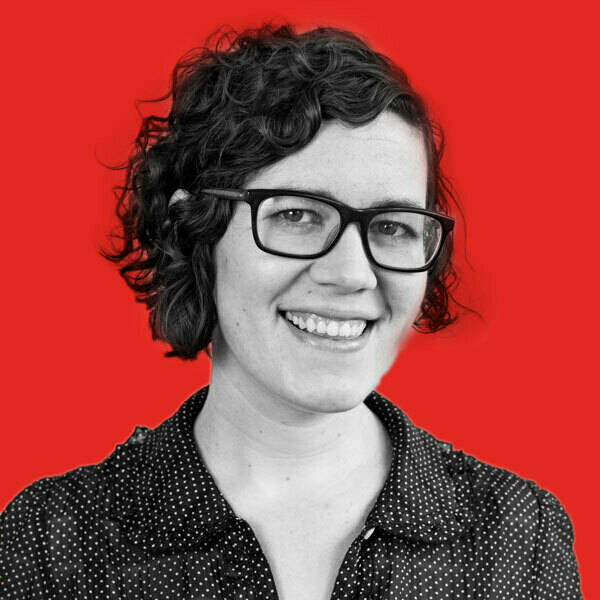 Sarah Lazare is web edi­tor at In These Times. She comes from a back­ground in inde­pen­dent jour­nal­ism for pub­li­ca­tions includ­ing The Inter­cept, The Nation, and Tom Dis­patch. She tweets at @sarahlazare.