Hundreds of Thousands of Climate Marchers Make History
Sunday's climate change protest in New York was bigger than the 1963 March on Washington. What's next?
The People's Cli­mate March wasn't just the biggest envi­ron­men­tal protest ever.
As the planet's carbon problem has become more dire, mainstream green groups are developing a penchant for direct action.
If the esti­mates of orga­niz­ers are cor­rect, then the 400,000 peo­ple who marched in Man­hat­tan on Sun­day took part in one of the largest mass mobi­liza­tions in Amer­i­can his­to­ry — more than the March on Wash­ing­ton and right up there with the biggest of the anti-Iraq and Viet­nam war rallies.
"I feel so tiny right now, but I feel like I'm a part of some­thing huge," says Eri­ka Weiskopf, a stu­dent at Swarth­more Col­lege in Penn­syl­va­nia, who came to the march with dozens of class­mates. ​"It's amaz­ing to be here with peo­ple who have the same pri­or­i­ties that I do. It's nice to not feel alone."
"We real­ly need to do some­thing now," says Ryan Wade, who took a bus to the ral­ly from Philadel­phia. ​"Cli­mate change is already hap­pen­ing. It's start­ing to impact us and it's only going to get worse."
Ini­ti­at­ed by 350​.org and the online advo­ca­cy group Avaaz — and planned to coin­cide with a piv­otal Unit­ed Nations envi­ron­men­tal sum­mit — the People's Cli­mate March pieced togeth­er a gigan­tic coali­tion that exem­pli­fied a ​"big tent."
Indige­nous and ​"front-line" com­mu­ni­ty groups already deal­ing with the effects of cli­mate change led the march. Next came high-pro­file pub­lic offi­cials like New York City May­or Bill de Bla­sio, Unit­ed Nations Sec­re­tary-Gen­er­al Ban Ki-moon, for­mer Vice Pres­i­dent Al Gore and Sen. Bernie Sanders. Green groups like Food & Water Watch turned out mem­bers in droves. So too did local unions like Team­sters Joint Coun­cil 16, the New York State Nurs­es Asso­ci­a­tion, Trans­port Work­ers Union Local 100, and Ser­vice Employ­ees Inter­na­tion­al Union locals 32BJ and 1199. Anti-cap­i­tal­ists of all stripes trailed behind, in a pro­ces­sion that stretched near­ly four miles.
"It's incred­i­bly impor­tant to show that hun­dreds of thou­sands of peo­ple are uni­fied in want­i­ng to see action tak­en and that is what's most impor­tant about this," says May Boeve, exec­u­tive direc­tor of 350​.org. ​"We haven't been able to do that before."
The march also under­lined an ongo­ing, ground­break­ing shift in U.S. envi­ron­men­tal pol­i­tics: As the planet's car­bon prob­lem has become more dire, main­stream green groups are devel­op­ing a pen­chant for direct action.
"It is true that in recent years there was a reluc­tance from the Sier­ra Club to do these kinds of larg­er, nation­al events," says Sier­ra Club Exec­u­tive Direc­tor Michael Brune, who famous­ly end­ed the group's long­stand­ing ban on civ­il dis­obe­di­ence when he tied him­self to the White House gate and was arrest­ed at a Key­stone XL protest on Feb­ru­ary 13. ​"I think as new peo­ple have come on, we real­ized that is a role we have to play."
I asked Brune what he thought of Nao­mi Klein's lat­est book, which argues we need to ditch cap­i­tal­ism to save the planet.
"I think we do need to see a more rapid [inclu­sion] of eco­nom­ic, social and polit­i­cal val­ues that will enable us to address com­mon caus­es," Brune says. ​"What we call the eco­nom­ic sys­tem that emerges from that, that's unclear to me. But I think Naomi's cri­tiques are strong and valu­able and some of the solu­tions she offers are prac­ti­cal and helpful."
Despite the march's impres­sive size, and the nation­al and inter­na­tion­al head­lines it gen­er­at­ed, ques­tions linger over its over­all impact.
The march had no offi­cial set of demands, and a quick stroll along the slow-mov­ing pro­ces­sion revealed a cacoph­o­nous mix of mes­sages. Posters stat­ed every­thing from ​"Cook Organ­ic — Not the plan­et," ​"Car­bon Tax Now," ​"No Coal Exports" and ​"Stop Cap­i­tal­ism" to ​"Horse Abuse Is Not Roman­tic — Stop Horse Abuse."
Some on the Left have derid­ed the action as lit­tle more than a PR stunt, designed to fundraise rather than build a movement.
Oth­ers wor­ry the march will not trans­late into any­thing concrete.
May Boeve, from 350​.org, dis­agrees. Plen­ty of those who made the trek to New York are already engaged on issues in their home­towns, she says, and con­nect­ing with a larg­er move­ment will give those cam­paigns a boost.
"Mass mobi­liza­tions play a par­tic­u­lar role, which is, we get to see each oth­er in the move­ment," Boeve says. ​"We get to be wowed and amazed by what we're capa­ble of, by how we're grow­ing. That gets trans­lat­ed into vic­to­ries on a num­ber of key fronts."
Cli­mate week in New York isn't over just yet. Today, three years after Occu­py Wall Street, thou­sands of pro­test­ers are expect­ed to ​"Flood Wall Street," risk­ing arrest at the New York Stock Exchange. The mes­sage: ​"Stop Cap­i­tal­ism. End the Cli­mate Crisis."
Al Gore prob­a­bly won't be there.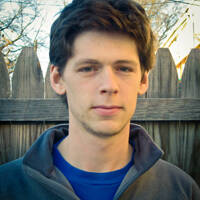 Cole Stan­gler
writes about labor and the envi­ron­ment. His report­ing has also appeared in The Nation, VICE, The New Repub­lic and Inter­na­tion­al Busi­ness Times. He lives in Paris, France. He can be reached at cole[at]inthesetimes.com. Fol­low him
@colestangler
.