Hundreds of union activists, a few dressed as coffee cups emblazoned with "hypocrisy" and "cup of sweat," marched in front of a Starbuck's coffee shop on Chicago's fashionable North Michigan Avenue last May. They were protesting the decision by the image-conscious coffee shop chain, whose corporate code of conduct calls for respecting employees, to sign a contract for floor mats and other supplies with Cintas, the fast-growing, highly profitable, and historically anti-union company that dominates the industrial laundry and uniform business.

Last January, UNITE, the union born in the apparel and textile industry, launched a campaign to organize 17,000 workers at Cintas's 340 facilities across the country. When a union organizer called on Santa Ana Ventura, who hangs shirts on hangers at a suburban Cintas laundry, she and her husband decided it was a "good thing" to join the union. Ventura, a 49-year old immigrant from a poor, rural Mexican family, had worked at Cintas since 1997, and she had often spoken out against what she saw as management's lack of respect for workers. "I've seen the injustices at Cintas," she told the crowd at Starbuck's. "They fire workers unjustly. We want better pay, better benefits, and dignity. I am here today because I have no health insurance, and I want insurance."

The next day, instead of being given her usual three new boxes of hangers for her work, Ventura was given a larger-than-usual pile of old hangers that would have been much more difficult to use. When she questioned her supervisor, the plant manager sent her home. UNITE organizers filed a complaint with the National Labor Relations Board (NLRB)—one of at least 117 charges submitted since January—and later brought U.S. Rep. Luis Gutierrez to protest at the plant. Ventura was permitted to return to work after three days without pay (unlike seven other workers around the country, whom UNITE charges Cintas has fired for their union activity). But Cintas managers subsequently organized anti-union meetings at work, threatened workers with layoffs, punished leaders like Ventura, and created an atmosphere of intimidation toward union supporters. "Many [employees] are very scared because they're terrorized," Ventura says. But she perseveres, she adds with a hearty laugh, "because I want the union to win."

Cintas founder and chairman Richard T. Farmer just as certainly wants the union to lose. After 33 years of continuous growth (the company made a profit of $249.3 million on sales of $2.69 billion in the fiscal year that ended in May), Cintas has taken over smaller companies that supply and launder uniforms, towels, mats, and related workplace supplies for giant companies like UPS, state and local government employees, and thousands of mom-and-pop businesses. As it has expanded, Cintas has selectively closed facilities already represented by unions. With the assistance of anti-union consultants, the company has mounted 49 successful—but often unlawful—campaigns to decertify unions (mainly Teamster locals representing drivers who are also salesmen), eliminating all but 700 unionists from the company. Farmer, the second largest individual contributor to the national Republican Party for each of the last two election cycles, has given the GOP almost $2.8 million since 1988—largely to counteract union influence in the Democratic Party, he told the Columbus Dispatch.

In a cutthroat industry that exploits new immigrant workers, Cintas has not always been the worst employer. But because of its size and aggressiveness, it has been a major obstacle to efforts to improve working conditions across the industry. Cintas has "every ailment you could look for in a company," says UNITE President Bruce Raynor. "[It is] viciously anti-union, treats workers like dogs, discriminates on the basis of race and sex, beats up small businesses who are customers, violates overtime and wage and human rights laws, trashes health and safety on the job. It is such a compelling case. Cintas will recognize the union or destroy itself as a company."

Since 1998 UNITE has quadrupled the number of unionized industrial laundry workers to 40,000. UNITE now represents about one-fourth of hourly employees in the industry. The union has boosted wages, won company-paid health insurance, expanded other benefits, and given workers a voice in the laundry industry through an aggressive organizing strategy. It has combined community pressure—mobilizing clergy, politicians, community groups, and customers—with vigorous employee organizing to demand "card check" recognition of the union. In other words, rather than go through the NLRB election procedures—which give employers greater opportunities to intimidate workers in anti-union campaigns and then to fight further over negotiating a contract if the union wins—UNITE typically fights to win promises of employer neutrality and, preferably, acknowledgement of the union on the basis of large majorities of employees signing union cards. Often workers strike, in conjunction with a comprehensive community support campaign, to win recognition. "The way you get a union is by acting like a union," argues Liz Gres, who oversees the 30 organizers now focused on seven major Cintas markets. "We're pushing people to do what they can," from distributing leaflets and protesting at work to bringing in a microwave oven plastered with UNITE stickers to a poorly equipped Cintas lunchroom.

Cintas employs 17,000 blue-collar workers, so organizing the company would have a major impact on the standards of the entire industry. Raynor says he hopes to organize the company nationally, not shop by shop. Cintas spokespeople insist that the union's demand for employer neutrality and a card check will "rob individuals of their rights to free elections," but the company has not taken up Raynor's proposal to discuss "a fair process" for decision-making, even though 90 members of Congress wrote to Farmer urging the company to be neutral and recognize the union through a card check. UNITE has proved to be a formidable foe in organizing showdowns. Last year the union won a neutrality agreement from Brylane executives in its campaign to organize the company's apparel distribution center. That followed a year-long, global pressure campaign in which union organizers sent Brylane customers lookalike Christmas catalogs featuring injured Brylane workers and sweatshop workers from around the world posing in Brylane products and telling their stories.

UNITE began organizing all Cintas workers in January and filed a $100 million lawsuit. It had already won a similar $10 million lawsuit in California on behalf of drivers who were improperly denied overtime pay. In late June the union and the Teamsters announced a joint effort to organize Cintas, with the Teamsters focusing on the drivers. Unlike the mostly female and new immigrant shop workers, who typically make $6.50 to $9.50 an hour, the mainly male drivers typically make at least $30,000 a year. But the two groups have compelling common interests. Mike Camiso, a 27-year old former Cintas driver now organizing for the Teamsters, says Cintas "treats you like robots and works you to death." Teamster national organizing director Jeff Farmer says, "Yes, the make-up of the workforce is different, but the common denominator is a company that chews up workers and spits them out."

Martha Cuervo and Emperatriz Reyna, both veterans at a small uniform sewing plant in Chicago that Cintas took over, have felt the gnawing management style of their new bosses. When their small employer was bought out about five years ago, Cuervo says, Cintas reduced the quality of health insurance coverage, shifted insurance costs to workers, reduced piecework bonuses (both now make around $6 an hour), cut and more inconveniently scheduled vacations and holidays, eliminated the defined-benefit pension plan, and stopped providing free coffee. With the union and the employees working as a team, Reyna says, Cintas will have to take their demands, including a just wage, more seriously. "They've never listened to us before," she says.

Now with Teamster cooperation, UNITE is hitting the company from many directions. The union cannot legally organize a formal boycott of Cintas by its customers, but it does inform them about the company's record and urges businesses—as well as public employers responsive to political pressure—to exercise their judgment. At least seven unions have agreed to use their influence to shift employers to unionized or less controversial, more law-abiding suppliers. Already a few big businesses—like Hart, Schaffner and Marx, Levi's of Canada, and the auto parts maker Lear Corp.—have used their discretion to sever ties to Cintas. The company recently dropped a bid to renew its contract with the city of Hayward, California, after UNITE helped launch a lawsuit charging that Cintas violated the city's living-wage law.

UNITE and the Teamsters are also stepping up pressure on Cintas by highlighting its public policy abuses, including the company's environmental and workplace safety violations and its failure to provide jobs promised in exchange for public financial and tax assistance. "We see widespread environmental violations everywhere," says UNITE health and safety director Eric Frumin. "They don't care what they pump into sewer systems. They have widespread OSHA violations as well. This is not a well-managed company when it comes to worker safety and the environment. They're reckless." Despite rising injury rates in the industry, including frequent problems with repetitive trauma injuries, Cintas lobbied to overturn the workplace ergonomic standards established at the close of the Clinton administration. To keep the pressure on the company, UNITE has organized protests when Cintas executives address business groups or corporate recruiters come to college campuses. It has also mobilized support for workers striking for recognition of an independent union at a Mexican plant that produces for Cintas.

The AFL-CIO and other unions have made major commitments to support the Cintas campaign, one of the larger quasi-industrial organizing efforts now underway and an unusual example of a cooperative drive involving two unions. It is an important test for UNITE, which underscored its commitment to organizing at its recent convention by raising dues and pledging within two years to spend 60 percent of its budget on organizing. UNITE has a history of fighting as long as it takes to win, as evidenced by the 25 years it took to organize Pillowtex in North Carolina. "I don't know how long it will take to bring Cintas down," Raynor says, "but mark my words: We will."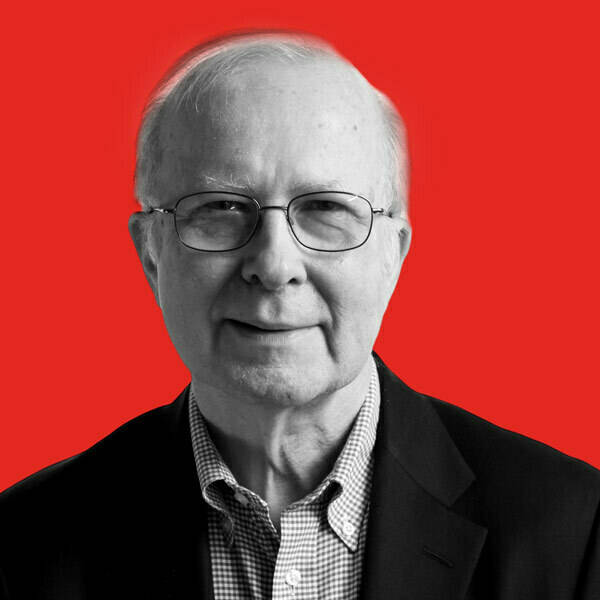 David Moberg, a former senior editor of In These Times, was on staff with the magazine from when it began publishing in 1976 until his passing in July 2022. Before joining In These Times, he completed his work for a Ph.D. in anthropology at the University of Chicago and worked for Newsweek. He received fellowships from the John D. and Catherine T. MacArthur Foundation and the Nation Institute for research on the new global economy.