Climate Change and the Deportation Machine: A Match Forged In Hell, Hurricane Harvey Edition
Undocumented Texans in Hurricane Harvey's path face a horrifying choice: deportation or risk of death.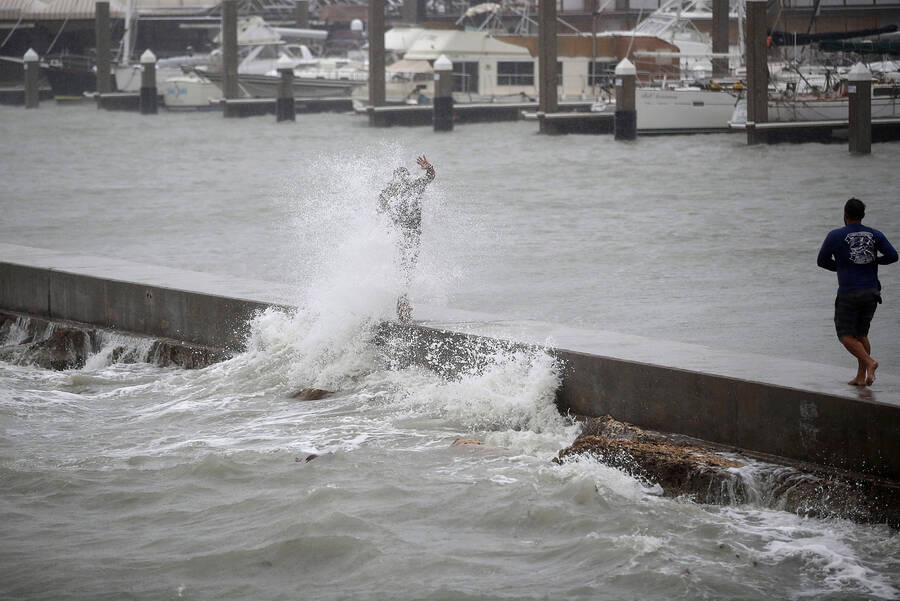 The United States Border Patrol is going to keep its Rio Grande Valley checkpoints active in Texas through the duration of Hurricane Harvey ​"unless there is a danger to the safety of the traveling public and our agents," according to a statement from the agency. ​"We're not going to impede anybody getting out of here, but at the same time we're a law enforcement agency, so we still have to conduct our duties," a Customs and Border Patrol (CBP) official elaborated. As the agency later clarified, so long as highways are open checkpoints will be too.
Widespread evacuations have been issued in several East Texas counties in advance of the now Category 3 storm, which could bring a year's worth of rain to the Gulf of Mexico over the course of just three or four days. The mayor of Corpus Christi is strongly encouraging residents of his city to leave the area. A state of disaster has already been declared in 30 counties by Texas Gov. Greg Abbott, and the National Weather Service in Texas has said that large parts of Southeast Texas could be ​"uninhabitable for weeks or months." Many — including Federal Emergency Management Agency administrator Brock Long — predict this could be the most damaging hurricane the United States has dealt with since 2005.
Given all this, thousands of undocumented immigrants who live in Harvey's path may now be faced with a horrifying choice: Stay put and risk death, or evacuate and risk deportation.
In a statement, Lorella Praeli, the American Civil Liberties Union's (ACLU) director of immigration policy and campaigns, called the decision a ​"disgusting move." ACLU of Texas policy strategist Astrid Dominguez said, ​"It is unconscionable that the Border Patrol is sending a dangerous, wrong message to our community by refusing to temporarily suspend immigration enforcement during an evacuation, as they did in 2016 and 2012," referencing the agency's actions in advance of Hurricanes Matthew and Isaac. (Hurricane shelters in Texas, meanwhile, won't be asking about the immigration status of those seeking refuge.)
The CBP announcement — and Harvey itself — come roughly a week before Texas is set to crack down on ​"Sanctuary Cities" through the September 1 implementation of Senate Bill 4, which gives police officers the authority to ask about immigration status during routine stops for traffic violations and other minor infractions. Under the same measure, law enforcement officials can face criminal charges for non-compliance with federal immigration authorities. SB 4 was signed into law by Abbott in May amid massive protests. Since then, several cities around the state have signed onto a lawsuit challenging the bill's legality.
Whatever the ultimate fate of SB 4, the juncture of extreme weather and extreme immigration policy likely to play out in Texas over the coming weeks highlights one of the more unsettling realities of climate change. The hellish nature of that crisis means tides and temperatures will rise as storms grow more extreme. All of the above could happen in a political reality where borders are militarized, wealth inequality is at historic highs and the economy is harshly stratified along racial lines.
Climbing temperatures, in other words, stand to make everything that's already bad even worse. Hurricane Harvey may just be a small sign of what's to come.
Support this work
Reader donations, many as small as just $5, are what fund the work of writers like this—and keep our content free and accessible to everyone. If you support this work, will chip in to help fund it?

It only takes a minute to donate. Click here to make a tax-deductible donation.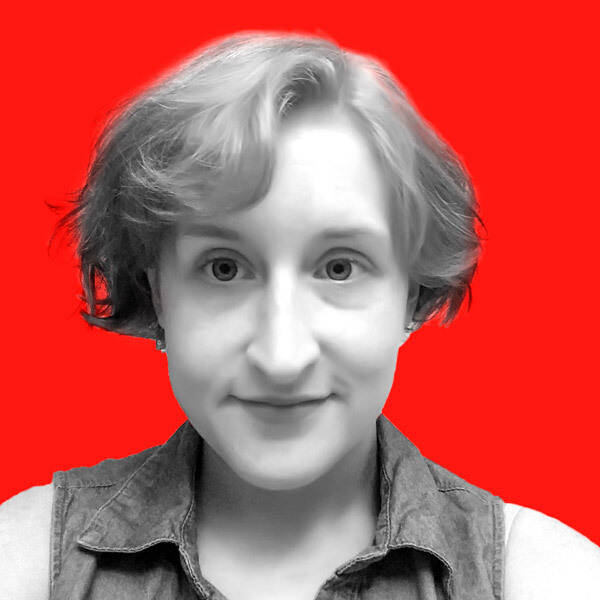 Kate Aronoff is a staff writer at The New Republic and author of Overheated: How Capitalism Broke the Planet — And How We Fight Back. She is co-author of A Planet To Win: Why We Need a Green New Deal and co-editor of We Own the Future: Democratic Socialism—American Style. Follow her on Twitter @katearonoff.
Help support this work
As a reader-supported, nonprofit publication, all of the journalism In These Times produces is made possible by readers like you. If you support this work, will you chip in $5 or more to help fund it?