More Than 1,200 IBEW Members Call on Union Leadership to Retract Biden Endorsement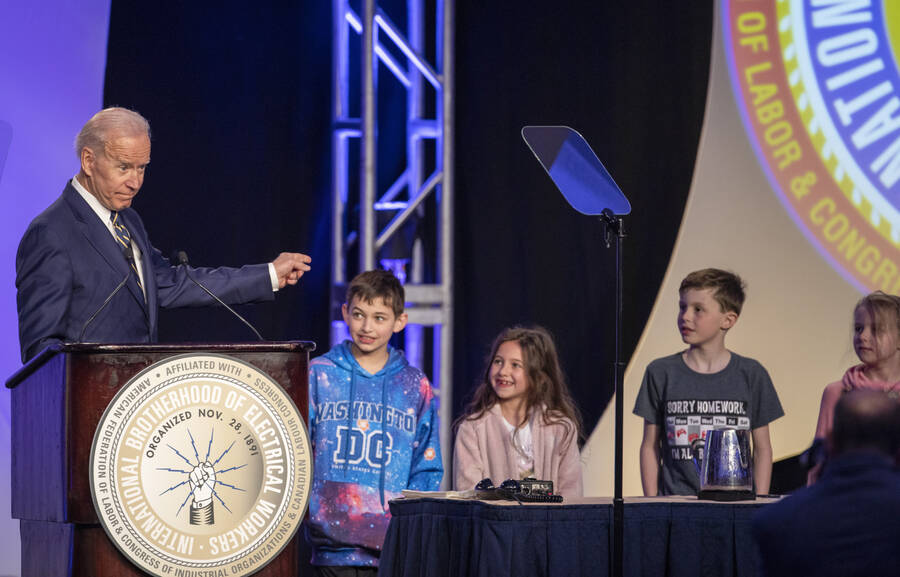 On Feb­ru­ary 5, the 775,000-member Inter­na­tion­al Broth­er­hood of Elec­tri­cal Work­ers announced that it was endors­ing Joe Biden for pres­i­dent. It was Biden's biggest union endorse­ment cam­paign so far in his pres­i­den­tial cam­paign. This week, near­ly 1,300 IBEW mem­bers who sup­port Bernie Sanders sent a let­ter to union mem­ber­ship ask­ing them to retract that decision.
The let­ter, from ​"IBEW Mem­bers For Bernie," blasts the union's lead­er­ship for endors­ing Biden with­out a vote of mem­bers. ​"The lead­er­ship of the union had pre­vi­ous­ly pro­vid­ed reas­sur­ance to the mem­ber­ship that they would trust the judge­ment of rank-and-file lead­ers and mem­bers to rep­re­sent their own inter­est in the 2020 pres­i­den­tial pri­ma­ry, and we are dis­ap­point­ed that the Inter­na­tion­al has instead thrown their weight behind the Biden cam­paign with­out mem­ber con­sul­ta­tion," it reads. The let­ter says that those who sign it sup­port Sanders' ​"trans­for­ma­tive vision for expand­ing the labor move­ment, as well as the democ­ra­cy and the sol­i­dar­i­ty that his cam­paign embod­ies." It con­cludes, ​"We are call­ing on the Inter­na­tion­al Offi­cers to imme­di­ate­ly retract their endorse­ment and call for the rank-and-file to par­tic­i­pate in a demo­c­ra­t­ic endorse­ment process by par­tic­i­pat­ing in an in per­son vote at their March local union meeting."
It is signed by more than 1,200 IBEW mem­bers from across the coun­try, includ­ing dozens who iden­ti­fy them­selves as offi­cers or mem­bers of the exec­u­tive boards of their locals. Sig­na­tures were still being added as of Mon­day night.
The exis­tence of the let­ter is a result of the work of Sanders sup­port­ers with­in the IBEW, who began cir­cu­lat­ing it online and with­in local chap­ters short­ly after the endorse­ment was announced. Mark Gard­ner, an engi­neer in Man­ches­ter, Con­necti­cut and mem­ber of IBEW Local 457 who helped to orga­nize the let­ter, said that it came in response to not just a dis­agree­ment over can­di­dates, but also over the union's unde­mo­c­ra­t­ic process. ​"I have been frus­trat­ed with the trend of union leadership's endors­ing the estab­lish­ment can­di­dates while rank and file votes gen­er­al­ly go for Sen­a­tor Sanders," Gard­ner said. ​"We do not want IBEW lead­er­ship to switch their endorse­ment to Bernie, but to open the choice up to the rank-and-file and hold a vote dur­ing the local unions' March meeting."
Anoth­er Sanders sup­port­er, Joe Eller­broek, a mem­ber of IBEW Local 347 in Des Moines, Iowa, echoed those sen­ti­ments. ​"I was out­raged when I learned what the inter­na­tion­al had done. I felt there was too much at stake to just ignore it and hope for the best, espe­cial­ly when we have this rare oppor­tu­ni­ty to trans­form the whole dynam­ic of the labor strug­gle. Turns out I wasn't the only one," he said.
For Biden, whose cam­paign is flag­ging after dis­ap­point­ing fin­ish­es in Iowa and New Hamp­shire, union endorse­ments are a key fire­wall against charges that the plat­form of ​"Mid­dle Class Joe" is not the most attrac­tive for the work­ing class. Biden has been endorsed by the fire­fight­ers union, the Iron Work­ers, and the Amal­ga­mat­ed Tran­sit Union, but the 775,00-member IBEW is his biggest prize. The union did not endorse a can­di­date this ear­ly in the past two Demo­c­ra­t­ic pri­maries. ​"It's not typ­i­cal for the IBEW to endorse this ear­ly in the pri­ma­ry process," the union said in its endorse­ment, ​"but this year there's an urgency we haven't seen in a very long time. Ener­gy poli­cies made today will rever­ber­ate for decades, and it's para­mount that we have a can­di­date for pres­i­dent who sup­ports IBEW jobs and IBEW val­ues." The IBEW has been pub­licly skep­ti­cal of the Green New Deal, the ambi­tious cli­mate change plan that Sanders, but not Biden, has backed.
Nei­ther the IBEW nor the Biden cam­paign respond­ed to a request for com­ment on the letter.
In orga­nized labor, as in soci­ety at large, the 2020 Demo­c­ra­t­ic pri­ma­ry is expos­ing the deep, latent divide between the left and the estab­lish­ment. The IBEW is not even the first union in the past week to expe­ri­ence an intra-union uproar pit­ting pro­gres­sives against mod­er­ates — mem­bers of Unite Here who back Bernie Sanders cir­cu­lat­ed a sim­i­lar inter­nal let­ter for sig­na­tures last week after the Culi­nary Work­ers union in Las Vegas warned its mem­bers in omi­nous terms that Bernie Sanders want­ed to ​"end" their health care plan. Already, both nation­al and local unions are choos­ing sides in what amounts to a proxy war for the soul of the Demo­c­ra­t­ic par­ty. The abil­i­ty of fac­tions like the IBEW Mem­bers for Bernie to suc­cess­ful­ly exer­cise pow­er against much more con­ser­v­a­tive union lead­er­ship will deter­mine the pos­ture of the entire labor move­ment long after the 2020 elec­tion is over.
Read the full let­ter here.
---
Get the lat­est news and analy­sis from inside the labor move­ment in your inbox every Fri­day. Sign up for the Work­ing In These Times newsletter.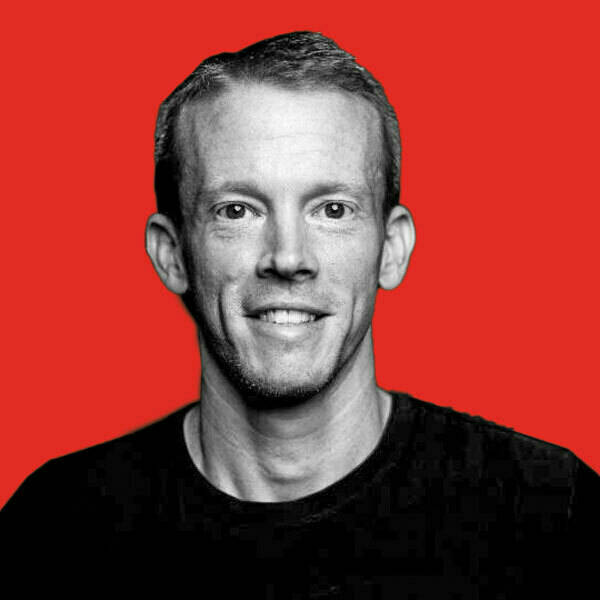 Hamil­ton Nolan is a labor reporter for In These Times. He has spent the past decade writ­ing about labor and pol­i­tics for Gawk­er, Splin­ter, The Guardian, and else­where. You can reach him at Hamilton@​InTheseTimes.​com.