Ignore the Conservative Sideshow
The only deficit we should be worrying about is the gap between rich and poor.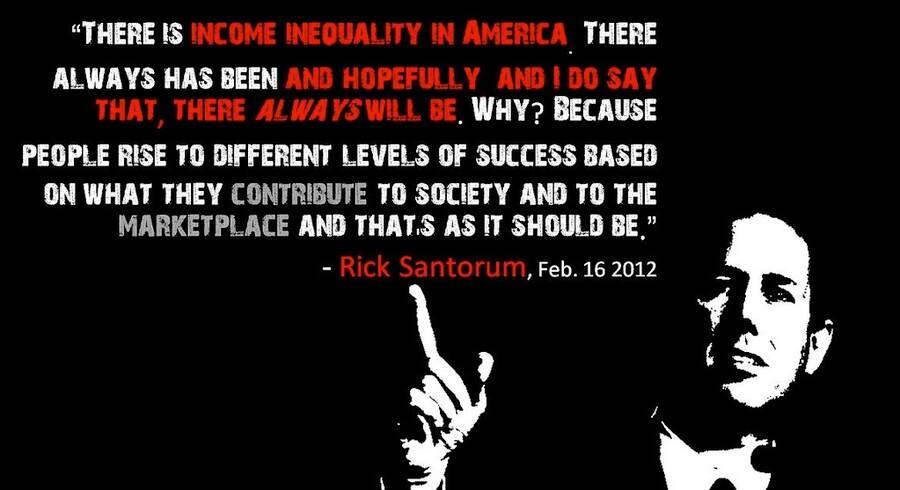 Once again, America's polit­i­cal debate is out of focus.
Most Americans—and certainly progressives—will remain unsatisfied if recovery means simply returning to how things worked before the financial crisis, when the country was at the height of a long trend of rising social and economic inequality.
Politi­cians from both par­ties — but Repub­li­cans most relent­less­ly — con­tin­ue to focus inor­di­nate­ly on reduc­ing deficits, even at the price of mak­ing the econ­o­my unsta­ble and the gov­ern­ment dysfunctional.
As the slight decline in eco­nom­ic out­put in Decem­ber and the rise of the unem­ploy­ment rate in Jan­u­ary indi­cate, the econ­o­my is still shaky. With that in mind, Con­gress and the admin­is­tra­tion should focus on the job and income growth need­ed for a full recov­ery from the Great Recession.
Yet most Amer­i­cans — and cer­tain­ly pro­gres­sives — will remain unsat­is­fied if recov­ery means sim­ply return­ing to how things worked before the finan­cial cri­sis, when the coun­try was at the height of a long trend of ris­ing social and eco­nom­ic inequality.
What econ­o­mist Paul Krug­man has labeled the Great Diver­gence, last­ing from the late 1970s to the present, saw cor­po­rate prof­its shoot up while work­ers' wages flat­lined. Over the three decades after 1976, the rich­est 1 per­cent cap­tured 60 per­cent of the nation's income growth, accord­ing to two econ­o­mists who have led aca­d­e­m­ic research on the super-rich, Thomas Piket­ty of the Uni­ver­si­ty of Paris and Emmanuel Saez of the Uni­ver­si­ty of Cal­i­for­nia at Berke­ley. By 2007, just before the Great Reces­sion, the top 1 per­cent were earn­ing 24 per­cent of all income, up from under 10 per­cent before the divergence.
Nor did the reces­sion derail that trend. Although the rich took a hit as finan­cial mar­kets crashed in 2008, they're back in full force — and so is the under­ly­ing diver­gence. After the reces­sion offi­cial­ly bot­tomed out, real annu­al earn­ings of the bot­tom 90 per­cent of Amer­i­cans shrank by 1.2 per­cent by 2011 while those of the rich­est 1 per­cent grew by 8.2 per­cent, the Eco­nom­ic Pol­i­cy Insti­tute cal­cu­lates.
Now, a grow­ing pro­por­tion of that bot­tom 90 per­cent has final­ly rec­og­nized that the econ­o­my long ago stopped work­ing for any­one except a pow­er­ful elite. November's elec­tion results and recent polls sug­gest strong pub­lic sup­port for more egal­i­tar­i­an poli­cies, from a high­er min­i­mum wage to tax­ing the rich.
Of course, con­ser­v­a­tives have long fought such poli­cies by blam­ing grow­ing inequal­i­ty on the lazi­ness of low-income work­ers. But the truth is that, through­out the Great Diver­gence, work­ing peo­ple tried to shore up fam­i­ly finances by putting in more hours. From 1979 to 2011, a new EPI study found, the aver­age work­er put in 10.7 per­cent more hours at work (20 per­cent more for women, and 22 per­cent more for the poor­est fifth, but only 7.6 per­cent for the top 5 percent).
In a slight­ly more sophis­ti­cat­ed ver­sion of this argu­ment, main­stream econ­o­mists — and some pro­gres­sive crit­ics of inequal­i­ty — claim the Great Diver­gence as an unavoid­able result of ​"blind" mar­ket dic­tates. For exam­ple, many say inequal­i­ty devel­oped because tech­nol­o­gy has changed and too many work­ers lack skills the mar­ket demands.
How­ev­er, over the past decade, accord­ing to the Eco­nom­ic Pol­i­cy Institute's lat­est State of Work­ing Amer­i­ca report, com­pen­sa­tion for work­ers of all types — high school or col­lege grad­u­ates — remained flat as pro­duc­tiv­i­ty rose. Also, if employ­ers need more edu­cat­ed work­ers, why has busi­ness spent so lit­tle on job train­ing and sup­port­ed politi­cians who cut aid to edu­ca­tion and let costs soar?
More­over, many coun­tries have encoun­tered sim­i­lar changes in tech­nol­o­gy — along with glob­al­iza­tion and oth­er par­al­lel mar­ket forces — with­out under­go­ing the same growth in inequal­i­ty as the U.S. In a recent paper, Piket­ty and Saez note that since ​"coun­tries with sim­i­lar tech­no­log­i­cal and pro­duc­tiv­i­ty evo­lu­tions have gone through such dif­fer­ent pat­terns of income inequal­i­ty" — espe­cial­ly at the top, the main caus­es of inequal­i­ty are like­ly ​"insti­tu­tion­al and pol­i­cy differences."
Nobel Prize-win­ning econ­o­mist Joseph Stiglitz builds a com­pelling case that inequal­i­ty is pol­i­cy-dri­ven in his provoca­tive 2012 book, The Price of Inequal­i­ty. He argues that the fun­da­men­tal prob­lem has been the wealthy elite's exer­cise of polit­i­cal pow­er to shape mar­kets, write rules, influ­ence reg­u­la­tors, dic­tate intel­lec­tu­al prop­er­ty law and trade agree­ments, cre­ate tax loop­holes in the tax code, and estab­lish an ide­o­log­i­cal hege­mo­ny stretch­ing across par­ties. Elites engage in finan­cial deal­ings that strip val­ue out of oth­er busi­ness­es rather than build­ing them. In oth­er words, these elite pow­ers rig the game to extract what econ­o­mists call ​"rents" (or super-prof­its, beyond what they could make in a com­pet­i­tive mar­ket) and to redis­trib­ute wealth upwards. Then they pro­mote regres­sive tax­es and seek to avoid respon­si­bil­i­ty for the well-being of the soci­ety from which they prof­it. All of this, Stiglitz writes, results in not only inequal­i­ty, but also inef­fi­cien­cy and injustice.
If his­to­ry is a guide, the task of mak­ing a more equal Amer­i­ca will be long and dif­fi­cult — but not impos­si­ble. His­to­ry shows that ​"the rich don't always win," argues jour­nal­ist Sam Pizzi­gati in a new book of the same title—even if they win too often. The pop­u­lar and intel­lec­tu­al strug­gles against plu­toc­ra­cy left a lega­cy. They helped to shape Pres­i­dent Roosevelt's New Deal and to reju­ve­nate the labor move­ment. Togeth­er, gov­ern­ment pol­i­cy and labor pow­er cre­at­ed what many econ­o­mists call the Great Com­pres­sion: From the ear­ly 1930s through the 1970s, the income of the rich­est 1 per­cent of house­holds shrank as low as 9 per­cent of nation­al income, and the earn­ings of every­one else grew. Despite the severe inequities of race and gen­der, the lives of most Amer­i­cans were much more secure, pros­per­ous and egal­i­tar­i­an than that of their par­ents — and in many ways more than the lives of their grand­chil­dren would be.
But the rich rebound­ed in the 1970s. They mobi­lized cor­po­rate pow­er to roll back capitalism's crit­ics, hew­ing to the advice of a famous 1971 memo to the Cham­ber of Com­merce from soon-to-be Supreme Court Jus­tice Lewis Pow­ell, who argued for an ​"aggres­sive," long-term and coor­di­nat­ed busi­ness defense of ​'the free enter­prise sys­tem." In the worlds of pol­i­tics and pub­lic opin­ion, espe­cial­ly on tele­vi­sion and col­leges cam­pus­es, con­ser­v­a­tives set out to con­vince the Amer­i­can peo­ple they would have to make do with less so that busi­ness would have more, as Busi­ness Week once advised. Cor­rect­ly iden­ti­fy­ing labor unions and pro­gres­sive tax­a­tion as the keys to the Great Com­pres­sion, cor­po­ra­tions and the wealthy attacked them with vengeance, Pizzi­gati writes, and with suc­cess. Cor­po­rate Amer­i­ca may not have man­aged to sell Busi­ness Week​'s mes­sage to the major­i­ty of Amer­i­cans, but it did help shift pow­er to politi­cians who shared that belief.
If pol­i­tics has cre­at­ed the mess we're in, then pol­i­tics of a dif­fer­ent sort can get us out. But despite Pres­i­dent Obama's report­ed desire to tack­le inequal­i­ty in his sec­ond term, he got off to a weak start: The com­pro­mise income tax hike on cou­ples mak­ing over $450,000 means that many high-earn­ers will face less of a tax hike than a medi­an work­er will with her large Social Secu­ri­ty tax increase. And with less new tax rev­enue, Repub­li­cans have added lever­age to demand that Oba­ma accept cuts in Medicare, Med­ic­aid and Social Secu­ri­ty. They will claim they want to bal­ance bud­gets, but what they real­ly want is more anti-gov­ern­ment class war, and any con­ces­sions Democ­rats make will only boost inequality.
Any long-term move­ment against inequal­i­ty and its caus­es will have to start out­side of the White House and Con­gress. As such a move­ment devel­ops, orga­niz­ers should keep in mind a few broad guide­lines that emerge from recent pro­gres­sive writ­ing on inequality:
Poli­cies need to hold down top incomes and raise low­er incomes. One way to do both at once is to set max­i­mum salaries as mul­ti­ples of the min­i­mum. Oth­er tac­tics include strength­en­ing col­lec­tive bar­gain­ing, rais­ing the min­i­mum wage, and reg­u­lat­ing exec­u­tive pay.
Reduc­ing inequal­i­ty requires action on both the pre-tax and post-tax incomes of the elite. Pre-tax actions include reg­u­lat­ing, break­ing up, sim­pli­fy­ing and shrink­ing the finan­cial sec­tor, as well as elim­i­nat­ing ​

"

rigged game" rules that per­mit monop­o­lis­tic or rent-seek­ing behav­ior such as exces­sive intel­lec­tu­al prop­er­ty pro­tec­tion. Post-tax reforms include pro­gres­sive income, estate and wealth taxes.
Pub­lic invest­ment is as impor­tant as pro­gres­sive tax­es. One major com­po­nent must be expan­sion of uni­ver­sal, free or low-cost edu­ca­tion (from child care through high­er edu­ca­tion and mid-career retrain­ing) and med­ical care.
Even though the move­ment should empha­size the prag­mat­ic appeal of poli­cies, from pro­gres­sive tax­es or a Medicare-for-all insur­ance pro­gram, it will also have to fight an ide­o­log­i­cal bat­tle. Pro­gres­sives must be pre­pared to make and remake the case for democ­ra­cy, includ­ing expand­ing it to the work­place and econ­o­my while shin­ing a bright light on the fail­ures of markets.
When Lewis Pow­ell wrote his memo to the rich, busi­ness saw itself as even more belea­guered than pro­gres­sives are today. Now, we must turn the tables and push Amer­i­can pol­i­tics on a new course — back to a sec­ond Great Com­pres­sion and beyond.
****
Some recent rec­om­mend­ed books on inequality:
Chuck Collins, 99 to 1: How Wealth Inequal­i­ty Is Wreck­ing the World and What We Can Do About It, Berrett-Koehler, San Francisco.
Lawrence Mishel et al, The State of Work­ing Amer­i­ca, 12th edi­tion, ILR Press, Cor­nell, Ithaca.
Tim­o­thy Noah, The Great Diver­gence: America's Grow­ing Inequal­i­ty Cri­sis and What We Can Do About It, Blooms­bury Press, New York.
Lin­da Pinkow, Sam Pizzi­gati, and the Dol­lars and Sense Col­lec­tive, The Wealth Inequal­i­ty Read­er, Dol­lars and Sense, Boston.
Sam Pizzi­gati, The Rich Don't Always Win, Sev­en Sto­ries Press, New York.
Robert Reich, Beyond Out­rage, Vin­tage, New York.
Joseph Stiglitz, The Price of Inequal­i­ty: How Today's Divid­ed Soci­ety Endan­gers Our Future, Nor­ton, New York.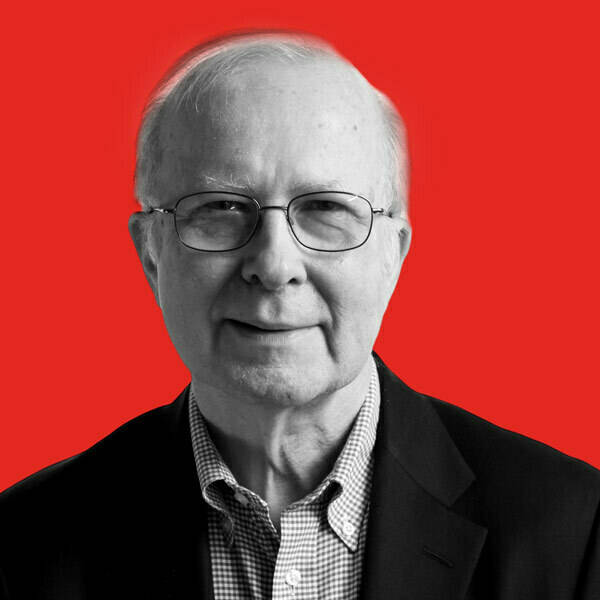 David Moberg, a senior edi­tor of In These Times, has been on the staff of the mag­a­zine since it began pub­lish­ing in 1976. Before join­ing In These Times, he com­plet­ed his work for a Ph.D. in anthro­pol­o­gy at the Uni­ver­si­ty of Chica­go and worked for Newsweek. He has received fel­low­ships from the John D. and Cather­ine T. MacArthur Foun­da­tion and the Nation Insti­tute for research on the new glob­al economy.