Illinois Prisoners Say They Don't Have Access to Hand Sanitizer, Cleaning Supplies or Soap
Illinois state prisons are a coronavirus time bomb, activists warn.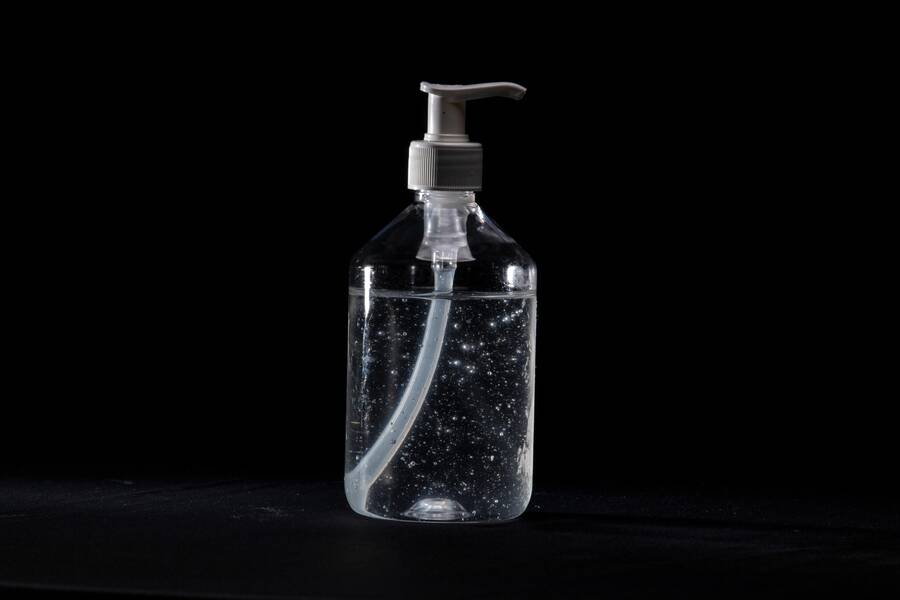 The Illi­nois Depart­ment of Cor­rec­tions (IDOC) has been telling the press that it is pass­ing out hand san­i­tiz­er, clean­ing sup­plies and antibac­te­r­i­al soap to peo­ple incar­cer­at­ed in its pris­ons as a pre­ven­ta­tive mea­sure against the spread of coronavirus.
Advocates are calling for immediate decarceration in response to the crisis.
But two peo­ple incar­cer­at­ed in Stat­eville Cor­rec­tion­al Cen­ter in Joli­et, Ill., report that, as of this morn­ing, they had received none of these, and one described being crammed into crowd­ed and unsan­i­tary con­di­tions that raise con­cern about expo­sure to the dead­ly virus, which already has 288 report­ed cas­es in Illi­nois. There are cur­rent­ly 1,173 peo­ple incar­cer­at­ed at the prison.
In These Times spoke to and reviewed the call notes of a small advo­ca­cy orga­ni­za­tion. Two pris­on­ers told the orga­ni­za­tion that prison author­i­ties are not pass­ing out clean­ing sup­plies. Both sources added that the com­mis­sary is not sell­ing clean­ing sup­plies and that pris­on­ers are forced to buy 4 oz. bot­tles of sham­poo to clean their cells. (The names of these indi­vid­u­als are being with­held to pro­tect them from retaliation.)
Alan Mills, the exec­u­tive direc­tor of Uptown People's Law Cen­ter, which rep­re­sents peo­ple incar­cer­at­ed across Illi­nois, cor­rob­o­rat­ed the short­age, say­ing he has heard of it from pris­on­ers and ​"in com­mu­ni­ca­tion with the state."
"It's not just Stat­eville — it's a statewide prob­lem," he tells In These Times. ​"Unfor­tu­nate­ly, IDOC seems to have a severe short­age of soap and san­i­tiz­er, so despite their stat­ed goal of get­ting extra soap and san­i­tiz­er to pris­on­ers, they do not have suf­fi­cient quan­ti­ty to hand out to pris­on­ers statewide. This does not bode well for over­all pre­pared­ness should the virus hit prisons."
IDOC did not imme­di­ate­ly return a request for comment.
In anoth­er indi­ca­tor of the short­age, the North­west­ern Prison Edu­ca­tion Pro­gram and the School of Restora­tive Arts at North Park Uni­ver­si­ty are cur­rent­ly fundrais­ing to send san­i­ta­tion sup­plies into Stat­eville. ​"We have been informed that Stat­eville will accept any dona­tions we can make to help keep those in its cus­tody safe," the first group said on Face­book. ​"They are in need of hand san­i­tiz­er, bars of soap, clean­ing wipes, etc."
One of the incar­cer­at­ed sources at Stat­eville said that about 300 peo­ple are sent to the same show­er and are forced into close prox­im­i­ty. He described a phone that is passed around from one per­son to the next with­out being san­i­tized, as well as lines for meals, where food is more scarce.
The World Health Orga­ni­za­tion rec­om­mends that, to pro­tect against coro­n­avirus, indi­vid­u­als ​"reg­u­lar­ly and thor­ough­ly clean your hands with an alco­hol-based hand rub or wash them with soap and water," and main­tain social dis­tanc­ing of at least three feet (six feet is broad­ly con­sid­ered safer).
The same source also expressed con­cern that kitchen work­ers may be sick and expos­ing oth­ers to ill­ness. He said he saw a pris­on­er who works as a cook leav­ing the nurse's sta­tion, and an offi­cer told that indi­vid­ual he must avoid con­tact with peo­ple. How­ev­er, that sick cook shares a cell with some­one, and a phone with every­one in the gallery, mak­ing such pre­cau­tions impos­si­ble, that indi­vid­ual noted.
IDOC's response to the cri­sis has been large­ly puni­tive: Illi­nois author­i­ties sus­pend­ed all vis­its to pris­on­ers across the state start­ing March 14. One of the incar­cer­at­ed sources not­ed that pris­on­ers are eager for more access to phone and video calls with their loved ones.
Instead, advo­cates are call­ing for imme­di­ate decarcer­a­tion in response to the cri­sis. Accord­ing to Mills, ​"There is no way inside a prison sys­tem to do the sim­ple things every­one has to do, like social dis­tanc­ing, wash­ing hands fre­quent­ly and iso­lat­ing peo­ple who have symp­toms — none of that is pos­si­ble inside pris­ons. Should the dis­ease jump the wall and go into pris­ons, there is no way to con­tain it."
There is rea­son to be con­cerned. The Inter­cept reports that coro­n­avirus has now arrived at Rik­ers Island prison in New York, where on Tues­day a New York City Depart­ment of Cor­rec­tion employ­ee died from a con­firmed case of coro­n­avirus. Mean­while, pris­on­ers are ​"locked in filthy intake rooms with dozens of oth­er peo­ple for days on end, con­fined to hous­ing units or dorm-style sleep­ing areas with scores of oth­er peo­ple, depen­dent on staff for soap and on cor­rec­tion offi­cers for per­mis­sion and an escort to vis­it a med­ical clinic."
As the Chica­go Sun-Times reports, in 2019, there were near­ly 7,800 state pris­on­ers who were 50 and old­er, account­ing for 20% of the pop­u­la­tion in Illi­nois prisons.
"Over the past 20 years, we've imposed longer sen­tences with few­er oppor­tu­ni­ties to get out. The result is a lot of old­er, sick peo­ple in prison who are par­tic­u­lar­ly vul­ner­a­ble," says Mills. ​"The only solu­tion is to let peo­ple out of prison."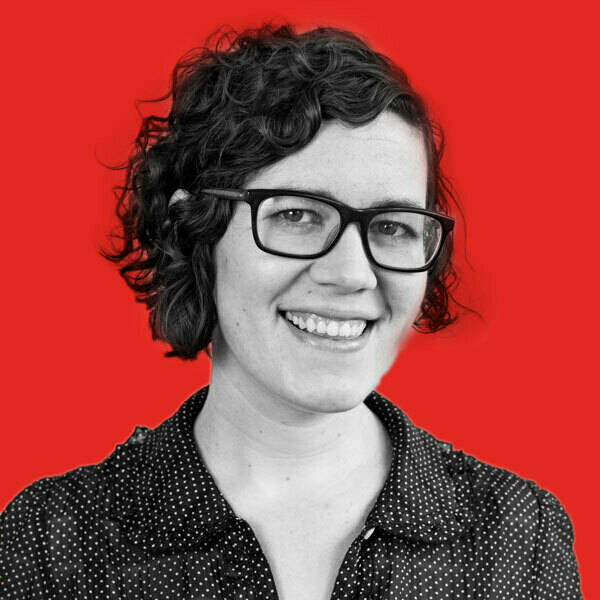 Sarah Lazare is web edi­tor at In These Times. She comes from a back­ground in inde­pen­dent jour­nal­ism for pub­li­ca­tions includ­ing The Inter­cept, The Nation, and Tom Dis­patch. She tweets at @sarahlazare.