Immigrant Supply-Chain Labor Struggles Galvanize Walmart Activism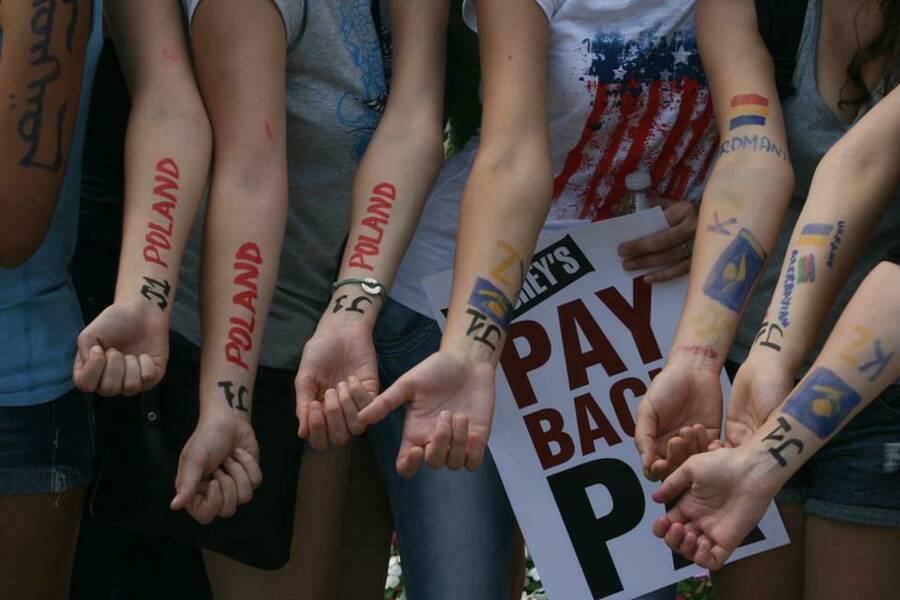 On Black Friday, as Walmart workers across the country stand up against the retail giant's labor regime, they'll be in part standing on the shoulders of smaller uprisings that have popped up in low-wage workplaces. Alongside the disgruntled store employees, various subcontracted warehouse workers have helped lead the wave of protests.
The interconnected campaigns reveal that what makes Wal-Mart so powerful – its hegemonic size and market domination – is also what makes it a solid target for an increasingly militant solidarity movement of precarious workers across the supply chain.
As labor activists brace for Black Friday, federal authorities have vindicated a previous labor struggle involving a major Walmart warehouse subcontractor. Back in 2011, immigrant guestworkers at Exel, a logistics subcontractor, protested against abusive working conditions at a Hershey plant in Palmyra, Penn. As we've reported previously, the guestworkers were ​"invited" to a hard labor stint through a special ​"J‑1" visa administered by the State Department. As with other labor-based visa programs, lax regulation had turned J‑1 into a gateway for the importation of low-wage young workers under the pretext of ​"educational" summer work experience.
The young Hershey hires quickly saw their resume-building aspirations dissolve into a nightmare of abusive work schedules and workplace safety violations. As one disillusioned young worker told the New York Times. ​"We are supposed to be here for cultural exchange and education, but we are just cheap laborers."
The Labor Department just announced an agreement that ​"requires Exel, staffing agency SHS, and labor recruiter CETUSA to pay back $213,000 in illegal deductions from wages to student guestworkers who worked in the Hershey's plant," as summarized by the National Guestworker Alliance (NGA), a labor advocacy group that helped organize the youth. ​"It also requires Exel to pay $143,000 in fines for health and safety violations."
The State Department has already promised to overhaul the J‑1 visa program with revised rules. The NGA notes that the settlement commits Exel (which has decided to stop using J‑1 workers) to address labor abuses going forward:
Taking responsibility for all subcontractors and temporary staffing agencies on its supply chain;
Prohibiting misclassification of workers as independent contractors;
Ending incentive programs that block worker complaints, where managers get a raise if there are no safety reports; and
Protecting minimum wage from illegal deductions.
The exploitation of Exel's youth guestworkers is one of the many shady sides of this low-wage supply chain, which entails not only the collusion of unscrupulous employers and federal agencies, but a huge network of subcontractors that feeds into various corporate fiefdoms. Exel runs Walmart warehouses as well so the settlement's supply effect will extend beyond Hershey, according to the NGA, because it applies not only to this Hershey-affiliated workplace but more than 300 U.S. warehouses Exel manages.
NGA Legal Director Jennifer Rosenbaum tells Working ITT via email, ​"this particular fight started with Hershey's, but the victory extends to Walmart too via the Walmart warehouses Exel runs." Another ripple effect of the Hershey's warehouse action is that, while cruel, the lessons of their summer abroad has had enduring political impact. Rosenbaum noted that many of the young workers who have since returned to their home countries ​"have been involved in student labor activism and/​or local Occupy movements."
Rosenbaum also pointed to the Walmart connection in a more recent NGA campaign, organizing immigrant guestworkers employed through a labor visa program by CJ's Seafood, a former Louisiana supplier for Walmart's Sam's Club stores that has since been dropped. Earlier this year workers walked out, citing sweatshop working conditions that included nonstop shifts and wage theft. In July the Labor Department slapped the company with some $250,000 in fines, including backpay for dozens of workers.
The struggles of warehouse guestworkers underscores how easily retail giants can dodge responsibility through layers of brokers and contractors. Pushing back against this regime of exploitation are groups like Warehouse Workers United, which is developing a cross-workplace vector in the labor movement to encourage warehouse laborers to see their work as more than just a crap job. Indeed, these workers' connection to a vast network could hold enormous sway if organized to challenge rampant abuse and anti-union campaigns led by Walmart and others.
Research by the National Employment Law Project shows that the widespread subcontracting of warehouse and transportation labor has squeezed down wages and labor conditions across the supply chain – thus optimizing profits from ultra-cheap Walmart products that sadly fuel the consumption of struggling working-class communities. The supply chain comes full circle under Wal-Mart's ​"just in time" logistics, binding the producing, shipping, and retail sectors in an infrastructure of oppression.
When Black Friday shoppers line up for hot sale items, they'll stand at the endpoint of this chain. Hopefully a few will turn around and stand with the protesters outside, adding a spark of friction to the gears of America's corporate engine.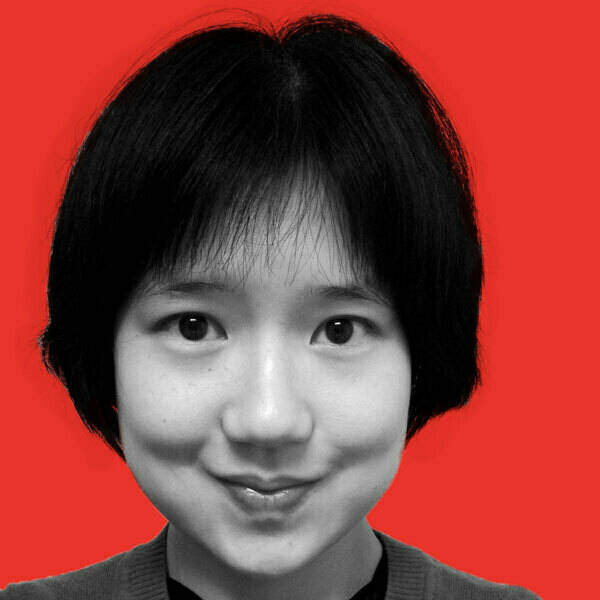 Michelle Chen is a contributing writer at In These Times and The Nation, a contributing editor at Dissent and a co-producer of the ​"Belabored" podcast. She studies history at the CUNY Graduate Center. She tweets at @meeshellchen.