In an Illinois Primary, Threes a Crowd
The race for Henry Hyde's seat raises the question of whether democrats should fight, keep the faith or grow the grassroots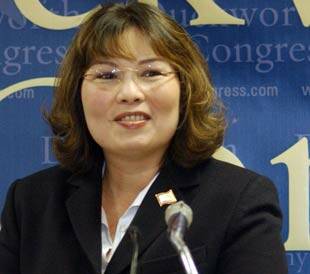 With its steam tables pushed off to the side, the cafe­te­ria of Jack­son Mid­dle School in Vil­la Park, Illi­nois, didn't look like the set­ting for great polit­i­cal dra­ma. But it was an ear­ly scene in what could be a cru­cial shift in pow­er favor­ing the Democ­rats, both local­ly and nationally.
This mod­er­ate­ly afflu­ent DuPage Coun­ty sub­urb west of Chica­go, which makes up much of the 6th Con­gres­sion­al Dis­trict of Illi­nois, is part of the tra­di­tion­al Repub­li­can pow­er cen­ter in the state. Since 1975, it has been rep­re­sent­ed by Hen­ry Hyde, a con­ser­v­a­tive well-known for his oppo­si­tion to abortion.
Now Hyde is retir­ing, and on a Sun­day after­noon in late Jan­u­ary, three Demo­c­ra­t­ic hope­fuls made their case for sup­port in the March pri­ma­ry to an audi­ence of about 80 local par­ty activists. With an open House seat, a hard-right Repub­li­can can­di­date, low rat­ings for Bush and an increas­ing­ly Demo­c­ra­t­ic con­stituen­cy, the dis­trict could help tip the bal­ance of pow­er in the House this fall.
This Demo­c­ra­t­ic pri­ma­ry, how­ev­er, is not just a con­test among the three inex­pe­ri­enced but artic­u­late and pro­gres­sive indi­vid­u­als at the can­di­date forum. It also presents a choice among three com­pet­ing strate­gies to revive the party's prospects.
The can­di­date who ran against Hyde two years ago, Chris­tine Cege­lis, a 53-year-old infor­ma­tion tech­nol­o­gy con­sul­tant, held the incum­bent to his low­est win­ning mar­gin (56 – 44) since he was first elect­ed. With­out sig­nif­i­cant help from the nation­al par­ty, she built up local par­ty orga­ni­za­tions and recruit­ed vol­un­teers. After her defeat, she con­tin­ued her par­ty-build­ing – reflect­ing the grass­roots revival strat­e­gy of the party's nation­al chair­man, Howard Dean, who sup­port­ed her in 2004. Cege­lis also claims to bring busi­ness skills to the pur­suit of pro­gres­sive goals, and an ​"every­woman" per­sona to this well-edu­cat­ed, white-col­lar, tech-ori­ent­ed district.
The sec­ond can­di­date to enter the race is Lindy Scott, a 54-year old pro­fes­sor at Wheaton Col­lege, one of the country's pre­mier evan­gel­i­cal Chris­t­ian col­leges. Scott, who describes him­self as a pro­gres­sive evan­gel­i­cal, wants to chal­lenge the Repub­li­can claim on reli­gious vot­ers and the right's def­i­n­i­tion of moral val­ues. He defends his large­ly pro­gres­sive views, such as with­draw­al from Iraq, in the ver­nac­u­lar of both sec­u­lar pol­i­cy-mak­ing and reli­gious faith. Hav­ing worked for many years in Mex­i­co, he also hopes to mobi­lize the district's grow­ing Lati­no pop­u­la­tion – now near­ly 12 per­cent of reg­is­tered vot­ers, thanks in part to a non-par­ti­san vot­er reg­is­tra­tion dri­ve two years ago.
In Decem­ber, the final can­di­date entered – Tam­my Duck­worth, a 37-year-old heli­copter pilot from the Iraq war. She had just left Wal­ter Reed hos­pi­tal, where she had been recov­er­ing from a rock­et-pro­pelled grenade blast that tore off all of one leg and half of the oth­er and severe­ly injured one arm. Duck­worth, who thought the war was a mis­take but felt that she had to be there with her unit, is a prime rep­re­sen­ta­tive of the ​"fight­ing Dems" strat­e­gy cham­pi­oned by some blog­gers and consultants.
More than 50 vet­er­ans are run­ning for Con­gress as Democ­rats. Duck­worth is one of the nine who are vet­er­ans of the recent Iraq and Afghanistan wars. Strate­gists hope these can­di­dates bring nation­al secu­ri­ty cre­den­tials that will help them chal­lenge the Repub­li­can strat­e­gy of run­ning on war and ter­ror­ism, and paint­ing detrac­tors as cow­ards – an approach that Karl Rove made clear in Jan­u­ary with his attack on Democ­rats as the par­ty of ​"cut and run" in Iraq.
There were only two major dif­fer­ences at the forum among the can­di­dates, who all take gen­er­al­ly lib­er­al posi­tions, such as sup­port for bet­ter fund­ing of edu­ca­tion at all lev­els, uni­ver­sal health care (ulti­mate­ly involv­ing sin­gle-pay­er health insur­ance), tech­nol­o­gy invest­ment and more pro­gres­sive taxes.
Scott, who belongs to Democ­rats for Life but sup­ports Roe v. Wade, wants to ​"reframe" the abor­tion debate by empow­er­ing women with wide­spread child care and insur­ance cov­er­age for both con­tra­cep­tives and the costs of preg­nan­cy. Both Duck­worth and Cege­lis iden­ti­fy them­selves as pro-choice, but Duck­worth in par­tic­u­lar tries to encom­pass abor­tion with­in broad­er pri­va­cy rights.
And while all three harsh­ly crit­i­cize Bush for going to war in Iraq and bungling its con­duct, Scott and Cege­lis call for a clear timetable for with­draw­al of all troops. Duck­worth advo­cates accel­er­at­ed train­ing of Iraqis, then with­draw­ing a unit of U.S. troops as each new Iraqi unit is ready.
The DCCC steps in
But beneath the broad pol­i­cy agree­ments, there is smol­der­ing con­flict over how nation­al par­ty lead­ers have become involved in the race.
Chica­go presents a key oppor­tu­ni­ty for the par­ty, as its sub­urbs are grow­ing more open to Democ­rats, demon­strat­ed by Melis­sa Bean's defeat of long-time Repub­li­can Rep. Phil Crane in an adja­cent north­west­ern sub­ur­bur­ban dis­trict two years ago. Demo­c­ra­t­ic ana­lysts note that the 6th Con­gres­sion­al Dis­trict now includes more immi­grants, more young fam­i­lies and more social moderates.
Despite Cege­lis' show­ing two years ago, skep­tics argue that she should have done bet­ter, giv­en the per­for­mance in the dis­trict by both John Ker­ry and Barack Oba­ma. ​"It seemed an inept oper­a­tion for what you'd need in an uphill bat­tle in a Repub­li­can dis­trict," vet­er­an polit­i­cal strate­gist Don Rose says.
But she did inspire many local activists. ​"Her orga­ni­za­tion was very strong," argues Doug Cole, chair of one of the town­ship orga­ni­za­tions with­in the DuPage Coun­ty Demo­c­ra­t­ic Par­ty that is endors­ing no one in the pri­ma­ry. ​"There's a lot of lin­ger­ing sup­port because she was so strong in the precincts." Cege­lis' record has also drawn sup­port from some grass­roots groups, such as Pro­gres­sive Democ­rats of Amer­i­ca – the group's nation­al deputy direc­tor is on leave to serve as her cam­paign chair – and Democ­ra­cy For Amer­i­ca, a spin-off of the 2004 Dean campaign.
All last year, how­ev­er, Chica­go Rep. Rahm Emanuel, chair of the Demo­c­ra­t­ic Con­gres­sion­al Cam­paign Com­mit­tee (DCCC), was search­ing for an alter­na­tive to Cege­lis, espe­cial­ly a rich, self-financ­ing can­di­date. The DCCC, which is for­mal­ly inde­pen­dent of the Demo­c­ra­t­ic Nation­al Com­mit­tee, recruits and rais­es funds for Demo­c­ra­t­ic House candidates.
Then, Illi­nois Sen. Dick Durbin met Duck­worth in the hos­pi­tal and was impressed with her, even­tu­al­ly urg­ing her to run. With­in a short time, Duck­worth had endorse­ments from Illi­nois pro­gres­sive lumi­nar­ies like Oba­ma and Rep. Jan Schakowsky and from the AFL-CIO, AFSCME (pub­lic employ­ees), Ser­vice Employ­ees, Teach­ers and oth­er unions, as well as the statewide Cit­i­zen Action Coali­tion. In two weeks, she pulled to the front of the cam­paign in fundraising.
Duck­worth is a ​"very com­pelling, smart, sin­cere and sol­id," says AFSCME polit­i­cal direc­tor John Cameron. ​"Now she's going to run with Durbin, Oba­ma, Schakowsky and Emanuel sup­port. They do one mail­ing, and they'll win the pri­ma­ry." Even some par­ty activists who leaned to the oth­er can­di­dates are now tilt­ing to Duck­worth because they believe she has a bet­ter chance of win­ning in November.
But a lot of resent­ment remains. ​"We felt [Duckworth's entry] was heavy-hand­ed med­dling by the DCCC and Rahm Emanuel to try to inter­vene in the grass­roots pol­i­tics of DuPage coun­ty," Cole says. ​"Every­thing they do drips with cen­tral­ized arro­gance and is as auto­crat­ic as any ensem­ble of Repub­li­cans." Chris­t­ian Cen­tu­ry Senior Con­tribut­ing Edi­tor Jim Wall, a for­mer Demo­c­ra­t­ic con­gres­sion­al can­di­date and state cen­tral com­mit­tee­man from the area, is sup­port­ing Cege­lis and thinks vot­ers will resist both Scott's direct reli­gious appeal and Emanuel's out­side intervention.
Cege­lis, who says she orig­i­nal­ly ran because she feared the prospects for the next gen­er­a­tion were declin­ing, accepts the com­pe­ti­tion but felt sur­prised and frus­trat­ed by par­ty lead­ers' inter­ces­sion. ​"That was a real shock­er to me," she says.
Even many Duck­worth sup­port­ers have regrets. ​"Frankly, I don't think it was han­dled all that well," says David Axel­rod, Duckworth's media con­sul­tant and a lead­ing nation­al Demo­c­ra­t­ic strate­gist. ​"But we have seri­ous, seri­ous chal­lenges in this coun­try. The choic­es are as stark as any in my lifetime."
Despite her inex­pe­ri­ence, many peo­ple find Duck­worth charis­mat­ic and engag­ing. Her sto­ry is com­pelling and read­i­ly brought to mind as she walks, with the help of a cane, on her new tita­ni­um legs.
Although some activists ques­tion the poten­cy of Duckworth's vet­er­an sta­tus in an afflu­ent dis­trict with few mil­i­tary ties, Duck­worth told In These Times, ​"My expe­ri­ence will help vot­ers vote on the issues that most con­cern them. They won't fall for the GOP strat­e­gy that you aren't a patri­ot if you don't vote for invad­ing Iraq … I believe in the Con­sti­tu­tion and Bill of Rights. I was will­ing to defend it with my body."
But the ​"fight­ing Dems" strat­e­gy didn't work for Ker­ry, and poster boy Paul Hack­ett ulti­mate­ly lost in his Ohio spe­cial Con­gres­sion­al elec­tion and has now with­drawn from the Ohio U.S. Sen­ate pri­ma­ry under pres­sure from par­ty leaders.
Still, the Repub­li­can can­di­date, state Sen. Peter Roskam, is vul­ner­a­ble. A politi­cian not­ed for his mean streak, he's an extreme right-winger on many social issues and was men­tored by indict­ed for­mer House major­i­ty leader Tom DeLay. ​"It's an excit­ing prospect," says one Duck­worth backer, ​"hav­ing a first-class can­di­date with pro­gres­sive pol­i­tics run­ning against a right-wing toad."
But first, Duck­worth has to win the pri­ma­ry. Cege­lis and Scott have sig­nif­i­cant strengths, both as indi­vid­u­als and in terms of the con­stituen­cies that may be mobi­lized by their strategies.
Who­ev­er wins, Democ­rats in the dis­trict are hop­ing that they will be play­ing their parts in a grand dra­ma that will ulti­mate­ly end the mono­lith­ic Repub­li­can grip on pow­er in Washington.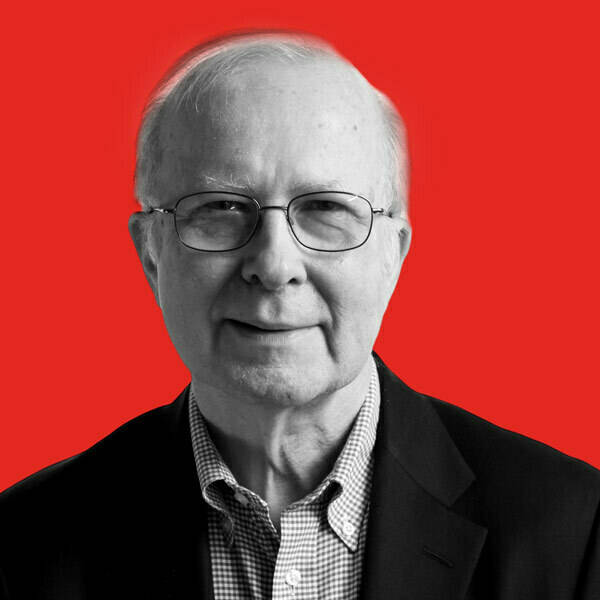 David Moberg, a senior edi­tor of In These Times, has been on the staff of the mag­a­zine since it began pub­lish­ing in 1976. Before join­ing In These Times, he com­plet­ed his work for a Ph.D. in anthro­pol­o­gy at the Uni­ver­si­ty of Chica­go and worked for Newsweek. He has received fel­low­ships from the John D. and Cather­ine T. MacArthur Foun­da­tion and the Nation Insti­tute for research on the new glob­al economy.