We wanted to make sure you didn't miss the announcement of our new Sustainer program. Once you've finished reading, take a moment to check out the new program, as well as all the benefits of becoming a Sustainer.

Jennifer Laskin, 37, a school teacher who specializes in reading instruction at Renaissance Continuation High School in Watsonville in central California, is fed up with the state of her state. So she's marching with like-minded activists, including Emmanuel Ballesteros, 21, one of her former students, from Bakersfield to Sacramento.

​"We're marching to bring attention to the legislative budget issues we have in California, to bring attention to solutions to restore public and social services, to register people to vote and to collect signatures for the Majority Budget Act Initiative," said Laskin, a member of the Pajaro Valley Federation of Teacher, Local 1936, California Federation of Teachers. ​"We're also talking and listening to people along the way to learn what is going on across this state. So far it's been incredibly sad."

The backdrop to the six-week march is the ongoing recession, which has rapidly decreased tax revenues in California, leading to sharp budget cutbacks throughout the state's education system, from kindergartens through universities. California has a 12.5 percent jobless rate, well above the 9.7 percent nationwide rate.
The Majority Budget Act Initiative (MBAI), which would appear on the November 2010 ballot, would change the process for approving a state budget. A super-majority of 67 percent of legislators currently must approve a budget. The ballot measure would change that to a simple majority of 50 percent (plus one) for passage. Moreover, the MBAI would penalize lawmakers by curtailing their pay each day past the June 15 deadline that they fail to pass a new state budget.

​"By eliminating the need to pass a budget with two-thirds, we remove the ability of right-wingers to demand non-monetary concessions, such as ending the eight-hour day or rolling back environmental regulations," said Kenneth Burt, political director for the California Federation of Teachers (CFT). ​"We also remove their ability to demand additional tax break for corporate special interests as they did successfully last year."

But the MBAI wouldn't change is California's current requirement of a two-thirds majority for tax (i.e., revenue) increases. According to Burt, public support for allowing state legislature to raise taxes with a simple majority vote does not exist now. The CFT has committed $750,000 to get the MBAI on the ballot. 700,000 valid voter signatures are needed by July 1, Burt said. AFSCME (the public employees' union) and the California firefighters union also support the Majority Budget Act Initiative.

George Lakoff, a UC Berkeley linguistics professor and political strategist, opposes the current two-thirds revenue approval rule. Lakoff's California Democracy Act, a nonpartisan constitutional amendment, goes further than the MBAI by aiming to insert these 14 words to alter the state's two-thirds super-majority requirement for new fiscal laws: ​"All legislative actions on revenue and budget must be determined by a majority vote."

State Assembly Majority Leader Alberto Torrico (D‑Fremont) backs Lakoff's amendment. But he notes that state Democratic Party leaders have not embraced it. That stance concerns Torrico, who is sponsoring an assembly bill that would impose a 12.5 percent tax on California natural gas and oil producers, directing roughly $2 billion to the state's universities and community colleges annually.
According to Torrico, California is the only major oil-producing state that lacks a natural gas and oil severance tax, ​"giving the energy away for free," he said, noting that Texas, the state with the biggest gross domestic product nationally after California, imposes such an extraction tax on energy companies, as does Alaska.

Opposing Torrico's bill are the California Chamber of Commerce, California Independent Petroleum Association, California Manufacturers and Technology Association and Western State Petroleum Association. If his bill is defeated, Torrico will try to qualify it as a ballot initiative, he said.
Earlier this week Laskin and other Marchers for California's Future had just left Delano and were headed toward historic Allensworth, which Col. Allen Allensworth founded in 1908 as California's first all-black township. It's now a state park.
The March for California's Future began on March 5 in Bakersfield, and will finish at the state Capitol in Sacramento on April 21. ​"We will be delivering to lawmakers thousands of dream cards that individuals completed along the march stating their visions for California's future," Laskin said.
Become a Sustainer
We surveyed thousands of readers and asked what they would like to see in a monthly giving program. Many of you expressed interest in magazine subscriptions, gift subscriptions, tote bags, events and books —and we've added all of those. Some of you said that cost was an issue, so we've kept our starting tier at just $5 a month—less than 17 cents a day.

Now, for the first time, we're offering three different levels of support, with unique rewards at each level, for you to choose from. Check out the new Sustainer program.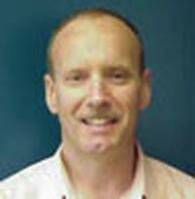 Seth Sandronsky

is a freelance writer whose work has appeared in the

Atlanta Journal Constitution, Race and Class, Review of Radical Political Economics, Sacramento News

&

Review

and

Z Magazine

, among other publications. He lives and writes in Sacramento, Calif., and can be reached at ssandronsky@​yahoo.​com.