Visiting Tunisian Union Leaders Detail Labor's Role in Revolution, Transition to Democracy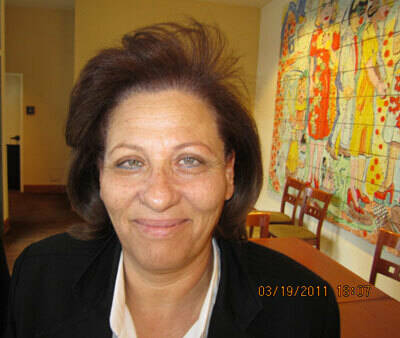 We wanted to make sure you didn't miss the announcement of our new Sustainer program. Once you've finished reading, take a moment to check out the new program, as well as all the benefits of becoming a Sustainer.

SACRAMENTO — The world's attention has shifted away from the political revolution in Tunisia, which sparked this year's popular uprisings across North Africa and the Middle East. But the final chapter of the upheaval there remains unwritten. To understand the role of Tunisian labor unions in the country's pre- and post-revolutionary periods, I spoke (through translators) to Tunisian labor leaders on Saturday, March 19, during the Joint Legislative Conference here.
The two-day event was sponsored by the California Labor Federation, the Sacramento Central Labor Council and the State Building and Construction Trades Council.
Abdellatif Hamrouni is secretary general of Tunisia's federation of public works and a member of the general assembly of the Tunisian General Labor Union (UGTT), an umbrella federation of unions. In addition to being a force in the overthrow of the dictatorship of Ben Ali, Tunisian labor unions are a major player in the current democratic process to form a new government there, according to Hamrouni.
"Unions are striving to be effective actors in this process," he said, which includes abolishing the secret police and safeguarding basic human rights.
Tunisia's unions, along with other political parties and social groups, work cooperatively within the Committees for the Protection of the Revolution.
Such labor activity flows from Tunisian history. According to Hamrouni, since the end of WW II, Tunisian labor unions have played a role of being a counterweight to the country's political power. Later, youth joined with unions. Young people became the driving force of the popular push to oust the old regime in part through using Internet social media, according to him.
Women workers comprise roughly 43 percent of the 450,000 labor union members in 18 local unions in Tunisia, according to Najoua Makhlouf, a medical doctor and president of UGTT's national women's committee.

Union women work in five Tunisian job sectors: education, garment and textiles, health, municipal services and tourism. The majority of the women unionists are between the ages of 30 to 40.

​"I would like to underline working women's role," she said, ​"in the future of the country. We are being proactive to organize women so that they will be more aware of their rights and politically savvy."

A pivotal election for Tunisians is July 24, when they vote for a representative body to draft a new constitution, laws and election codes.

What of Tunisia's pro-democracy movement and the role and importance of international solidarity efforts of the AFL-CIO, which provides about two percent of the Solidarity Center​'s annual budget, the bulk of which comes from the U.S. government?

Some Tunisian unions view the Solidarity Center with skepticism, according to Hamrouni. ​"Those reservations center on possible strings being attached to the Solidarity Center's projects," he said. Hamrouni noted the Arab world's dislike of the American government's policies, citing the invasion and occupation of Iraq and support for Israel's occupation of Palestine.

Likely, the U.S. occupation of Afghanistan and military operations in Pakistan, plus the U.N. Security Council's new ​"no-fly zone" on Libya and March 19 launch of American air strikes on that strife-torn country, also fuel suspicion of the Solidarity Center in North Africa and the Middle East.

Shawna Bader-Blau is the acting regional program director, Middle East and North Africa Department, of the Solidarity Center. It has no projects underway in Tunisia now, according to her, but is discussing some future possibilities there.

Asked if the Solidarity Center's effort is symbolic or if it lends real material support to labor unions in formerly autocratic states, Bader-Blau pointed to ongoing programs in the Middle East and North Africa to train foreign workers in organizing private- and public-sector unions. ​"It just depends on the needs of the particular location."

Back at the Joint Legislative Conference in Sacramento, sponsored by the California Labor Federation and Sacramento Central Labor Council, AFL-CIO, Tunisian unionists spoke. (The U.S. State Dept. had no involvement in this California conference, according to Bader-Blau.)

Sami Aouadi is the secretary general, higher education union, in Tunisia. He addressed the country's economy, through a translator. Since the revolution, interest payments on Tunisia's foreign debt (held publicly) have jumped, according to him. Rating agencies have reduced the country's creditworthiness. That increases the price to borrow money.

​"We in Tunisia are asking for your help in adopting a moratorium on the foreign debt," Aouadi said, ​"not a refinancing or rescheduling of it. We would also like to ask your help and support in freezing the U.S. assets of former dictator Ben Ali and his immediate circle."

Bill Camp, executive secretary of the Sacramento Central Labor Council, AFL-CIO, urged the audience to contact Congress with Aouadi's message.

​"We also invite each of you to help to activate partnerships between U.S. companies and Tunisia, and to visit your union brothers and sisters and all the Tunisian people," said Aouadi.
Become a Sustainer
We surveyed thousands of readers and asked what they would like to see in a monthly giving program. Many of you expressed interest in magazine subscriptions, gift subscriptions, tote bags, events and books —and we've added all of those. Some of you said that cost was an issue, so we've kept our starting tier at just $5 a month—less than 17 cents a day.

Now, for the first time, we're offering three different levels of support, with unique rewards at each level, for you to choose from. Check out the new Sustainer program.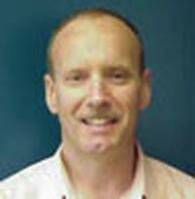 Seth Sandronsky

is a freelance writer whose work has appeared in the

Atlanta Journal Constitution, Race and Class, Review of Radical Political Economics, Sacramento News

&

Review

and

Z Magazine

, among other publications. He lives and writes in Sacramento, Calif., and can be reached at ssandronsky@​yahoo.​com.