"The fix is in": How the Blair Government Helped U.K. Companies Profit From the Iraq War
Declassified documents from the lead-up to war show oil, gas and other corporations scrambling to capitalize on Iraq.
Back in 2011, Hillary Clin­ton famous­ly told a gath­er­ing of gov­ern­ment offi­cials and busi­ness lead­ers that it was ​"time for the Unit­ed States to start think­ing of Iraq as a busi­ness oppor­tu­ni­ty." Doc­u­ments that were released as part of the U.K.'s Chilcot Report show that long before she had giv­en out this advice — and before the war had even begun — U.K. Prime Min­is­ter Tony Blair's gov­ern­ment had tak­en on this mind­set with gus­to, fight­ing to make sure British com­pa­nies ben­e­fit­ed from the poten­tial rich­es involved in Iraq's post­war reconstruction.
Representatives of BP and other oil companies met with members of the British government several times to stress Iraq's importance to their operations, and express their concern that businesses from other countries were getting preferential seats at the table over British companies.
Along with the report itself, a 12-vol­ume behind-the-scenes overview of Britain's path to war released last month, the hun­dreds of secret doc­u­ments and inter­nal mem­os that have been released along­side it show U.K. offi­cials lob­by­ing to make sure British com­pa­nies did not miss out on the busi­ness oppor­tu­ni­ties offered by the war, while pri­vate­ly acknowl­edg­ing the dis­as­trous optics of doing so. Fac­ing pres­sure from an anx­ious busi­ness com­mu­ni­ty keen to take advan­tage of the poten­tial spoils of war, the Blair gov­ern­ment suc­cess­ful­ly pushed to make sure British com­pa­nies had a seat at the table.
Accord­ing to the report, as ear­ly as Sep­tem­ber 2002 — at a time when the Blair gov­ern­ment was still pub­licly insist­ing it was not set on war with Iraq, even as it had pri­vate­ly com­mit­ted itself to régime change — David Man­ning, the prime minister's for­eign pol­i­cy advi­sor, com­mis­sioned a report from the For­eign and Com­mon­wealth Office (FCO) out­lin­ing what a post-Sad­dam Iraqi gov­ern­ment would look like.
The FCO's report out­lined ​"over­ar­ch­ing pri­or­i­ties for Iraq," such as get­ting rid of the country's (ulti­mate­ly nonex­is­tent) WMDs, as well as a num­ber of ​"sec­ond order objec­tives," which includ­ed ​"ensur­ing British com­pa­nies ben­e­fit from any post-war recon­struc­tion con­tracts." A month lat­er, in a telegram titled ​"Iraq: Divid­ing the Spoils," the British ambas­sador to the Unit­ed States ques­tioned why this was only ​"sec­ond order," instead terming it a ​"top pri­or­i­ty" for post-Sad­dam planning.
"[The U.K.] will need to reg­is­ter with the Amer­i­cans that, in the event of war, the U.K. will expect to get a gen­er­ous share of recon­struc­tion and oil con­tracts after Saddam's defeat," he wrote. ​"This did not hap­pen in Kuwait after the Gulf War."
It's not sur­pris­ing offi­cials were so eager to cap­i­tal­ize on Iraq's post­war recon­struc­tion. As inter­nal doc­u­ments detailed, it was a poten­tial bonan­za for the pri­vate sec­tor. "[T]he long term com­mer­cial oppor­tu­ni­ties in Iraq will be huge, as a gen­er­a­tion of neglect­ed infra­struc­ture is replaced," read one let­ter to Blair from For­eign Sec­re­tary Jack Straw and Sec­re­tary of State for Trade and Indus­try Patri­cia Hewitt.
Iraq's oil-pro­duc­ing capac­i­ty was espe­cial­ly cov­et­ed. ​"With proved reserves of 112.5 bil­lion bar­rels of oil (10.7 per­cent of world reserves) Iraq is sec­ond only to Sau­di Ara­bia in terms of remain­ing oil reserves," read anoth­er note to Man­ning from an unnamed junior offi­cial from Trade Part­ners UK (TPUK), a gov­ern­ment depart­ment aimed at pro­mot­ing British exports. The note also point­ed out that the amount of yet-to-find reserves in Iraq ​"is unmatched any­where in the world."
Rais­ing the Issue
Despite some offi­cials' obvi­ous eager­ness to get busi­ness­es involved, the Blair gov­ern­ment need­ed prod­ding from the pri­vate sec­tor. Over the months of late 2002 and ear­ly 2003, rep­re­sen­ta­tives of U.K. busi­ness­es repeat­ed­ly expressed to gov­ern­ment offi­cials their con­cern that they were going to be left behind when con­tracts were final­ly divvied out, and pres­sured the gov­ern­ment to do more to ensure they wouldn't be. In an Octo­ber 2002 meet­ing with oil groups, the FCO's Mid­dle East direc­tor said the FCO was ​"deter­mined to get a fair slice of the action for U.K. com­pa­nies," accord­ing to meet­ing min­utes obtained by The Inde­pen­dent in 2011.
Over the next months, rep­re­sen­ta­tives of BP and oth­er oil com­pa­nies met with mem­bers of the British gov­ern­ment sev­er­al times to stress Iraq's impor­tance to their oper­a­tions, and express their con­cern that busi­ness­es from oth­er coun­tries were get­ting pref­er­en­tial seats at the table over British com­pa­nies. Accord­ing to The Inde­pen­dent​'s doc­u­ments, there were at least five such meet­ings between British offi­cials and BP and Shell in late 2002.
And the U.K., which in the mean­time was help­ing the U.S. plot régime change, had rea­son to believe it deserved spe­cial treat­ment: one British offi­cial learned Dick Cheney had told for­mer Russ­ian Prime Min­is­ter Yevge­ny Pri­makov that the ​"bids of those coun­tries which co-oper­at­ed with the U.S. over Iraq would be looked at more sym­pa­thet­i­cal­ly than those which did not."
Even as they repeat­ed­ly sought to relay their con­cerns about being left out of Iraq to gov­ern­ment offi­cials, busi­ness­es pub­licly denied these efforts. Months lat­er, on the eve of the war, both BP and Shell would deny they had met with offi­cials to express­ly talk about Iraq, say­ing that it only came up as one top­ic of con­ver­sa­tion in the course of ​"nor­mal meet­ings [they] attend from time to time." ​"We have no strate­gic inter­est in Iraq," BP insisted,
By Novem­ber 2002, it's evi­dent the Blair gov­ern­ment had begun to take these con­cerns seri­ous­ly. Depart­ments were ​"encour­aged" to ​"engage those out­side Gov­ern­ment in pru­dent con­tin­gency plan­ning … par­tic­u­lar­ly in the oil sec­tor" — but only if ​"such con­tact is dis­creet." Much of the dis­cus­sions around Iraqi recon­struc­tion revolved around secur­ing a ​"lev­el play­ing field" for British com­pa­nies — a phrase that came up over and over again in com­mu­ni­ca­tions sent with­in the Blair government.
On Novem­ber 15, the ambas­sador to the Unit­ed States, Christo­pher Mey­er, sent Man­ning a let­ter about the sit­u­a­tion, stat­ing that oil com­pa­nies ​"brought in at an ear­ly stage will have a nat­ur­al advan­tage," and not­ing intel­li­gence that sug­gest­ed the Pen­ta­gon had already award­ed a con­tract to Kel­logg, Brown and Root (KBR), a sub­sidiary of Hal­libur­ton. This, as the Chilcot Report notes, was like­ly the $1.9 mil­lion con­tract KBR received to devel­op a plan for repair­ing Iraq's oil infra­struc­ture. (KBR was even­tu­al­ly award­ed a $7 bil­lion con­tract a week before the inva­sion — the largest no-bid con­tract in U.S. history).
Mey­er believed Blair would have to per­son­al­ly raise the issue with Bush, which would be a ​"del­i­cate mat­ter." He sug­gest­ed talk­ing points for Blair to do so. Blair should point out that the Iraqi econ­o­my would have to be restart­ed after Saddam's fall, which the country's oil indus­try was cen­tral to, wrote Mey­er. He should also tell Bush that the U.K. had ​"ener­gy majors" with the ​"skills and resources to help," and express his ​"hope" that British com­pa­nies would be invit­ed to dis­cus­sions about Iraq's oil. This was, accord­ing to Mey­er, ​"the least that we should do" — after all, because the U.K. had been ​"too squea­mish and slow off the mark," the Unit­ed States grabbed the ​"lion's share" of oil con­tracts in Kuwait in 1991 while the U.K. ​"did badly."
Although it's unclear if Blair ever raised the issue with Bush, oth­er offi­cials cer­tain­ly did with their coun­ter­parts. In Decem­ber of that year, Man­ning report­ed to Blair that he brought the mat­ter up with Con­doleez­za Rice over din­ner — name­ly, he had said he hoped British ener­gy com­pa­nies would be ​"treat­ed fair­ly and not over­looked" if Sad­dam was removed and ener­gy con­ces­sions were giv­en out.
"She com­ment­ed that it would be par­tic­u­lar­ly unjust if those ener­gy com­pa­nies who had observed the sanc­tions régime since the Gulf War were not among the ben­e­fi­cia­ries in a post-Sad­dam Iraq," he wrote. ​"She knew UK com­pa­nies belonged in this category."
British offi­cials pri­vate­ly acknowl­edged the poten­tial for such lob­by­ing efforts to back­fire, not just on the U.K. but on the entire war effort. At the time, and since, sus­pi­cions abound­ed that the war was real­ly about secur­ing West­ern con­trol of Iraq's oil reserves rather than remov­ing Saddam's sup­posed WMDs and free­ing the Iraqi peo­ple. Both Bush and Blair had to deny such accu­sa­tions in the lead-up to the war.
A Novem­ber 29 note from TPUK to Man­ning stat­ed: ​"It would be inap­pro­pri­ate for HMG [Her Majesty's Gov­ern­ment] to enter into dis­cus­sions about any future carve-up of the Iraqi oil indus­try, not least because it would sug­gest that our objec­tives on Iraq are oth­er than to see the effec­tive dis­man­tle­ment of Sad­dam Hussein's régime." In case it wasn't clear how impor­tant this point was, this pas­sage was bold­ed. (Despite this, it also stat­ed that the U.K. should take action to ensure ​"a lev­el play­ing field" for British businesses.)
Baroness Liz Symons, the Min­is­ter of State for trade and invest­ment, also wrote to Blair that avoid­ing overt pub­lic sup­port for British busi­ness­es ​"has been the right approach bear­ing in mind that we have been mak­ing the case pub­licly that this con­flict is about WMD not oil (as many have unfair­ly claimed)." But, she warned, ​"the pres­sure from busi­ness­es is building."
Under Pres­sure
The doc­u­ments make clear just how much pres­sure busi­ness­es began putting on the Blair gov­ern­ment. A Feb­ru­ary 2003 minute from TPUK to Symons notes that while up to that point ​"most of our meet­ings have involved only inter­nal play­ers and have been rel­a­tive­ly low key" so as to ​"avoid giv­ing undue promi­nence to the com­mer­cial aspects of HMG's han­dling of the cri­sis," plan­ning had entered a new phase. ​"We expect to be approached direct­ly by firms seek­ing con­fi­den­tial dis­cus­sions on ear­ly access to Iraq," it stated.
The minute out­lines the var­i­ous types of assis­tance British com­pa­nies were like­ly to need from the gov­ern­ment, which includ­ed advice on how to best do busi­ness in a post-Sad­dam Iraq and help with posi­tion­ing them­selves to obtain recon­struc­tion con­tracts. The mem­o­ry of Kuwait reared its head again, with the TPUK report­ing com­pa­nies' con­cern that they would be left out in the cold once more, as in 1991. British com­pa­nies, the minute warned, ​"are like­ly to react bad­ly to coun­tries not active­ly engaged in the [Iraq War] coali­tion secur­ing recon­struc­tion busi­ness." Symons was also informed that TPUK offi­cials believed the Blair gov­ern­ment was ​"not extract­ing suf­fi­cient com­mer­cial advan­tage from our sup­port for the US, in terms of busi­ness oppor­tu­ni­ties for UK companies."
Symons struck a sim­i­lar note when she wrote to Straw and Hewitt around the same time in 2003. ​"More and more indi­vid­u­als and com­pa­nies are approach­ing me and TPUK about the issue of post-con­flict res­o­lu­tion in Iraq," she wrote. This includ­ed Stan­dard Char­tered Bank (which was part of a 13-bank group that was select­ed to run the Trade Bank of Iraq in August 2003, which financed imports and exports in the coun­try) and the British Con­sul­tants and Con­trac­tors Bureau (a trade orga­ni­za­tion-cum-lob­by­ing-firm for the con­sult­ing indus­try, now named British Exper­tise), which expressed ​"seri­ous con­cern that insuf­fi­cient action appears to be hap­pen­ing at a polit­i­cal lev­el to safe­guard UK inter­ests" in a post-Sad­dam Iraq. ​"I fear that some of our busi­ness com­mu­ni­ty believe we are not engaged," she wrote. "[T]he time is right to be more on the front foot."
In keep­ing with this, British offi­cials con­tin­ued to lob­by U.S. pol­i­cy­mak­ers right up to the start of the war. Mike O'Brien, a min­is­ter of FCO, vis­it­ed Wash­ing­ton a mere week before the launch of the war to dis­cuss post-con­flict issues, stress­ing that British com­pa­nies need­ed ​"a fair crack of the whip" to com­pete for contracts.
The per­sis­tence of both the British gov­ern­ment and busi­ness­es paid off. While British com­pa­nies couldn't com­pete for pri­ma­ry con­tracts under U.S. law, the head of the Unit­ed States Agency for Inter­na­tion­al Devel­op­ment (USAID) — the depart­ment which helped admin­is­ter Iraq's recon­struc­tion — assured British offi­cials that they were more than wel­come to bid on sub­con­tract­ing work with the suf­fi­cient clear­ances. O'Brien went on to send him a list of ​"trust­wor­thy" com­pa­nies, accord­ing to the report.
The Blair gov­ern­ment got its con­fir­ma­tion of this after the war began. After one offi­cial at the British Embassy fol­lowed up on these meet­ings, an unnamed USAID offi­cial con­firmed that the Office of Recon­struc­tion and Human­i­tar­i­an Assis­tance (ORHA), which was to act as a tem­po­rary gov­ern­ment once Sad­dam was oust­ed, had been informed that the U.K. need­ed to be includ­ed in the assess­ment of sub­con­tracts. ​"The fix is in," the offi­cial said. In May, Blair was informed that the Unit­ed States ​"regard [sic] UK com­pa­nies as lead­ing con­tenders for sub-con­tract work."
While U.S. com­pa­nies were indeed favored over for­eign ones, the ​"fix" paid off for sev­er­al British cor­po­ra­tions. Engi­neer­ing firm Amec, in part­ner­ship with an Amer­i­can com­pa­ny, won a $1 bil­lion water and sewage con­tract, as well as a con­tract for $500 mil­lion worth of elec­tric­i­ty projects. Devel­op­ment firm Crown Agents won a $7 mil­lion recon­struc­tion deal, while three more British com­pa­nies won lucra­tive con­tracts the fol­low­ing years.
It's in sub­se­quent years, how­ev­er, that British com­pa­nies have real­ly done well for them­selves. In 2008, Shell and BP were two of a num­ber of com­pa­nies (all West­ern) that won no-bid con­tracts for work on Iraq's oil fields. In 2009, BP signed a 20-year con­tract to man­age Iraq's Rumaila oil field, which at one point account­ed for near­ly half of Iraq's oil output.
"

Suc­cess Story"

Lob­by­ing by the British didn't end once the war began. The Blair gov­ern­ment con­tin­ued to work on behalf of British com­pa­nies to ensure they ben­e­fit­ted from the rebuild­ing of Iraq, talk­ing up British com­pa­nies' exper­tise in vital sec­tors of the Iraqi econ­o­my to Bush admin­is­tra­tion officials.

Ear­ly on in the war, how­ev­er, offi­cials seemed almost deflat­ed that more British com­pa­nies hadn't cap­i­tal­ized on the government's efforts. Straw and Hewitt not­ed in a let­ter to Blair in May that while more than 800 British com­pa­nies had reg­is­tered their inter­est in Iraq with TPUK, around 5 per­cent of the 3,500 com­pa­nies who had reg­is­tered as sub­con­trac­tors for Amer­i­can con­struc­tion and civ­il engi­neer­ing com­pa­ny Bech­tel — the recip­i­ent of one of the biggest U.S. con­tracts for Iraq — were British. Straw and Hewitt float­ed the idea of secur­ing ​"firmer polit­i­cal guar­an­tees from the U.S.," but ulti­mate­ly deter­mined that now that the gov­ern­ment had ​"create[d] a favor­able polit­i­cal atmos­phere" for British com­pa­nies, it was up to them to make the most of the opportunity.

Even so, the Blair gov­ern­ment helped out where it could. In June 2003, Straw wrote to Blair explain­ing that one of Britain's biggest engi­neer­ing firms, Siemens U.K. — the British branch of Ger­man indus­tri­al giant Siemens — had its bid to sup­ply the cities of Bagh­dad and Bas­ra with elec­tric­i­ty ​"stalled in Wash­ing­ton by counter-lob­by­ing by GE." Hewitt was ​"keen for you to lob­by the Pres­i­dent on behalf" of the com­pa­ny, Straw wrote.

Straw advised Blair in a sep­a­rate let­ter sent the same day to force­ful­ly bring up the issue of con­tracts when he spoke with Bush. "[T]he US are com­plete­ly ruth­less on favour­ing US com­pa­nies, and will not help UK com­pa­nies unless you play hard­ball with Bush," he wrote. The fol­low­ing day, Blair talked about the mat­ter with Bush, while Hewitt raised the issue a month lat­er with Paul Bre­mer, head of the Coali­tion Pro­vi­sion­al Author­i­ty (CPA), for­mer­ly the OHRA, that was in charge of Iraq.

The lob­by­ing effort was suc­cess­ful. Siemens rep­re­sen­ta­tives told British Embassy offi­cials in Wash­ing­ton the fol­low­ing month that there had been ​"a favor­able change in CPA atti­tudes to their par­tic­i­pa­tion in the pow­er sec­tor, which they attribute to HMG team­work on their behalf." Siemens U.K. ulti­mate­ly secured a con­tract worth $95 mil­lion to devel­op a pow­er sta­tion in Iraq, as well as $50 mil­lion more worth of subcontracts.

One Depart­ment of Trade and Indus­try offi­cial called the Siemens turn­around a ​"suc­cess sto­ry" that indi­cat­ed ​"the lev­el of polit­i­cal sup­port which may be need­ed to unblock the US sys­tem, and the lev­el of deter­mi­na­tion to get busi­ness suc­cess in Iraq." But more than that, it was also a good indi­ca­tor of the lengths the British gov­ern­ment put in to advo­cate for the wel­fare of a pri­vate cor­po­ra­tion. Help­ing Siemens secure its con­tract was no mere side-issue — it was a mat­ter pur­sued at the very high­est lev­el of government.

Gov­ern­ment advo­ca­cy for British com­pa­nies was no doubt moti­vat­ed by any num­ber of fac­tors, not least of which would be the pre­sumed ben­e­fits that would fil­ter down to the British econ­o­my. How­ev­er, as one report on the U.K.'s ​"oil and gas strat­e­gy" for Iraq sent to Blair in July 2005 laid out, Iraq's oil sec­tor was also viewed as cru­cial to British ener­gy secu­ri­ty. ​"The UK's eco­nom­ic well being depends on secure oil and gas sup­plies at afford­able prices," the report reads. ​"Sus­tain­able increas­es in Iraqi oil and gas pro­duc­tion would make a large con­tri­bu­tion to glob­al ener­gy security."

The Iraq War, and the furi­ous scram­ble for con­tracts which both pre­ced­ed it and con­tin­ued through­out, shows the con­flu­ence of pri­vate and pub­lic inter­ests on a scale rarely seen. While the idea of Iraq as sim­ply a war for oil may be reduc­tive, the Chilcot Report and its accom­pa­ny­ing doc­u­ments show that mon­ey and finan­cial inter­ests lined many lay­ers of the path to the Iraq War.

Per­haps more impor­tant­ly, how­ev­er, is what these doc­u­ments reveal about the rela­tion­ship between gov­ern­ment and busi­ness. Gov­ern­ment offi­cials are meant to be pub­lic ser­vants, yet offi­cials in the Blair gov­ern­ment appeared most atten­tive towards busi­ness con­cerns, ready to bend over back­wards to sat­is­fy the whims of cor­po­ra­tions, alle­vi­ate their con­cerns and avoid their dis­plea­sure. It's a stark con­trast to the Blair government's dis­missal of unprece­dent­ed pub­lic oppo­si­tion to the war, and should make us recon­sid­er who our offi­cials' real con­stituents are.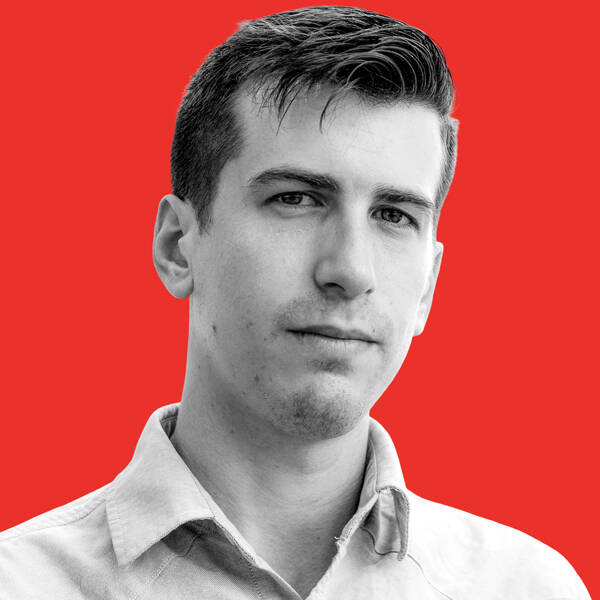 Branko Marcetic
is a staff writer at Jacobin mag­a­zine and a
2019
 – 
2020
Leonard C. Good­man Insti­tute for Inves­tiga­tive Report­ing fel­low. He is work­ing on a forth­com­ing book about Joe Biden.