After Tragedy, Apple Tries to Polish Image on Workers' Rights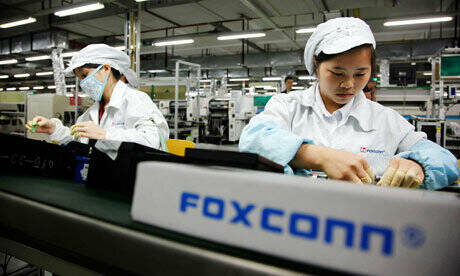 Apple's trade­mark is the intu­itive ele­gance of its designs. Yet when it comes cor­po­rate and labor prac­tices, Apple's track record looks like a morass of obfus­ca­tion and murky pub­lic-rela­tions smokscreens. So activists seek­ing a more user-friend­ly Apple on the human rights front should wel­come the company's new ​"Sup­pli­er Respon­si­bil­i­ty" report.
But the results of 229 doc­u­ment­ed audits dis­play the trou­bling gap between its slick mod­ern ethos and grim work­ing con­di­tions in its sup­ply chain. Reuters reports:
The audit found a num­ber of vio­la­tions, among them breach­es in pay, ben­e­fits and envi­ron­men­tal prac­tices in plants in Chi­na, which fig­ured promi­nent­ly through­out the 500-page report Apple issued. Oth­er vio­la­tions found in the audit includ­ed dump­ing waste­water onto a neigh­bor­ing farm, using machines with­out safe­guards, test­ing work­ers for preg­nan­cy and fal­si­fy­ing pay records.
The ​"Sup­pli­er respon­si­bil­i­ty progress report" also found that ​"67 facil­i­ties had docked work­er pay as a dis­ci­pli­nary mea­sure." The com­pa­ny states it is con­tin­u­al­ly work­ing to deal with vio­la­tions of over­time and child labor.
The report's admis­sion of sev­er­al cas­es of under­age work­ers at some com­po­nent sup­pli­ers bol­sters the anec­do­tal evi­dence pre­sent­ed dra­mat­i­cal­ly in ​"The Agony and the Ecsta­sy of Steve Jobs." in which per­former Mike Daisey recalls encoun­ter­ing under­age work­ers at an Apple sup­pli­er facil­i­ty in Shen­zhen. [Edi­tor's note: This Amer­i­can Life retract­ed Mike Daisey's report on March 16. Read Michelle Chen's arti­cle on the retrac­tion and its pos­si­ble con­se­quences for Fox­conn work­ers' strug­gles here.]
Apple has come under fire over its con­nec­tion to Fox­conn, a Tai­wan-based man­u­fac­tur­er that employs tens of thou­sands in fortress-like facil­i­ties – a cru­cial part of the sup­ply chain for iPhones and oth­er high-pro­file prod­ucts. These work­ers are typ­i­cal­ly young migrants from more rur­al areas, who are will­ing to brave long hours and pal­try wages in mechan­i­cal, hyper-effi­cient assem­bly lines.
But some­thing cracked in 2010, and a series of har­row­ing sui­cides – work­ers fling­ing them­selves from build­ings – got con­sumers around the world talk­ing about whether their gad­get obses­sion was com­plic­it in push­ing work­ers to the brink.
In a report last year, Apple claimed it was work­ing in close part­ner­ship with Fox­conn offi­cials to pre­vent fur­ther tragedies. After Fox­conn insti­tut­ed some safe­guards, such as men­tal health coun­sel­ing pro­grams, Apple stat­ed, ​"Foxconn's response had def­i­nite­ly saved lives."
But if Fox­conn and Apple have pre­vent­ed some deaths, the lives of Chi­nese work­ers are in many cas­es still plagued by crip­pling hard­ship and frustration.
Two events show that the broad­er socioe­co­nom­ic trends Apple has set in motion still roil through­out Chi­na and the glob­al mar­ket­place. Ear­li­er this month at a cen­tral Bei­jing store, cus­tomers were told that the new iPhone 4S had sold out. Soon a crowd of anx­ious, angry cus­tomers react­ed by lob­bing eggs at the store­front. The scene revealed that Chi­na too is becom­ing a con­sumerist soci­ety, rac­ing to fol­low the mod­el of West­ern cap­i­tal­ism. And yet this ris­ing cul­ture of con­sump­tion only deep­ens the irony of poor­er Chi­nese work­ers get­ting chained to the under­bel­ly of that system.
Just recent­ly, Fox­conn was forced to nego­ti­ate with employ­ees when many work­ers went on strike and some even ​"climbed to the top of the six-sto­ry dor­mi­to­ry on 3 Jan­u­ary and threat­ened to jump before Wuhan city offi­cials per­suad­ed them to desist and return to work," report­ed the Guardian.
It seems that these work­ers, whose lives revolve around the Xbox, feel the only viable col­lec­tive bar­gain­ing process open to them is threat­en­ing mass sui­cide. The work­ers climbed down this time, but the inci­dent under­scores how glob­al con­sumerism per­verts the bal­ance between labor rights and profit-making.
The day-to-day lives of these Fox­conn work­ers are fraught with end­less work­ing hours, sur­veil­lance and enforced silence – all in the name of ensur­ing ​"qual­i­ty." One Fox­conn work­er at Cheng­du plant remarked to Der Spiegel last year, ​"Order and obe­di­ence rule here." The oppres­sive­ness of the work­place may feed into the over­ar­ch­ing régime of cen­sor­ship and con­trol, which ensures that polit­i­cal activism is con­sis­tent­ly sti­fled by authorities.
Apple – an emblem of icon­o­clasm, indi­vid­ual free­dom, and youth – sure­ly doesn't want its crisp image blem­ished by such ster­ile bru­tal­i­ty. So under the lead­er­ship of new exec­u­tive Tim Cook, the com­pa­ny just announced a part­ner­ship with the Fair Labor Asso­ci­a­tion, which plans to care­ful­ly mon­i­tor work­ing con­di­tions and ensure Apple com­plies with the FLA Code of Con­duct. That includes pro­vi­sions for free­dom of asso­ci­a­tion, work­place health and safe­ty, and reg­u­lat­ed work­ing hours.
Advo­cates who have long been in the trench­es with Chi­nese work­ers, fos­ter­ing emerg­ing grass­roots move­ments, are hope­ful but wary of Apple's lat­est promises.
Pauline Overeem of the watch­dog group Good Elec­tron­ics told In These Times that the Apple-FLA agree­ment shows that pub­lic scruti­ny and con­sumer-dri­ven activist cam­paigns have had an impact. But she said, ​"the race has not yet been run, there are major chal­lenges ahead. We are call­ing upon FLA to use our net­work, local con­tacts and exper­tise etc to work effec­tive­ly towards improvements."
Li Qiang of Chi­na Labor Watch told In These Times that when cor­po­ra­tions osten­si­bly coop­er­ate with out­side mon­i­tor­ing groups as ​"part­ners," it's still ​"dif­fi­cult for the reports to be com­plete­ly inde­pen­dent and absolute­ly objec­tive. So some prob­lems may still remain hid­den even after sign­ing up to the mon­i­tor­ing sys­tem." Qiang added that while these mea­sures were a good step:
whether this is a turn­ing point for Apple is still open to doubt. As we all know, Apple is one of the biggest in the indus­try and it has the most prof­its. That's why Apple should take more respon­si­bil­i­ty and take the lead to make some changes. If Apple does not, no one in the indus­try will.
With relent­less effi­cien­cy, Apple's brand has broad­ened the hori­zons of the dig­i­tal world. But now it has to con­front the injus­tices lurk­ing in the shad­ows of its cor­po­rate dominion.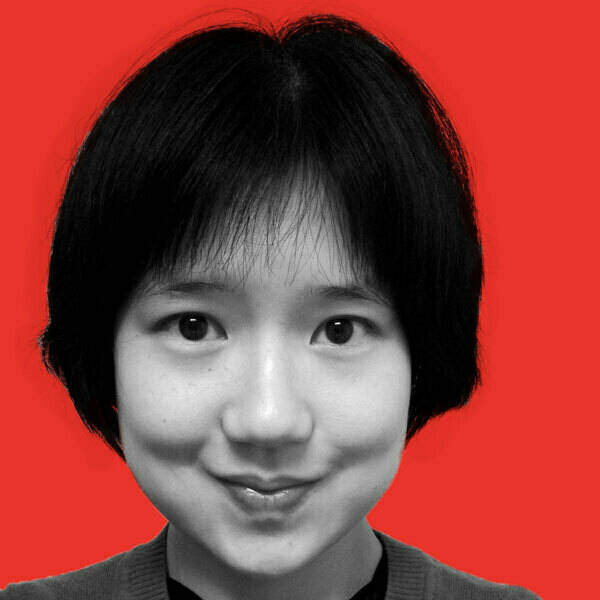 Michelle Chen is a con­tribut­ing writer at In These Times and The Nation, a con­tribut­ing edi­tor at Dis­sent and a co-pro­duc­er of the ​"Bela­bored" pod­cast. She stud­ies his­to­ry at the CUNY Grad­u­ate Cen­ter. She tweets at @meeshellchen.