In Order to Grow, Does Labor Need to Shrink?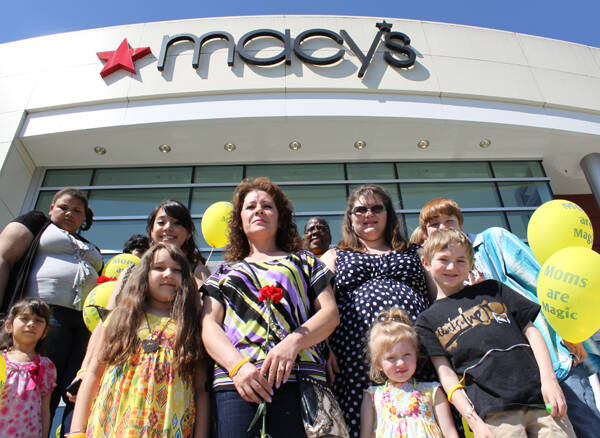 Two recent developments hint that the beleaguered American labor movement could find a way to expand by, counterintuitively, narrowing the size of its locals and bargaining units.
In July, after a close loss in a much-watched union election at the Volkswagen plant in Chattanooga, Tennessee, the United Auto Workers (UAW) did something labor in America rarely does: They established a ​"members-only" (or ​"minority") union. Unlike the typical American union, a minority union is not the exclusive bargaining representative of all workers at the plant WC. The VW Chattanooga members-only union — UAW Local 42 — will represent only workers that voluntarily join.
Several years ago, the United Food and Commercial Workers union (UFCW) similarly pursued a ​"downsizing" strategy following defeat. After losing an election to represent the workers at a Macy's store in Saugus, Massachusetts, the union chose not to try again for a ​"wall-to-wall" bargaining unit. Instead, it sought to organize only the 41 cosmetics and fragrance workers at the store, which it argued formed a ​"community of interest" — the litmus test for a bargaining unit. Macy's disagreed, and case went to the National Labor Relations Board (NLRB). Less than two weeks after the establishment of Local 42 in Chattanooga, the NLRB sided with the UFCW, finding that a ​"micro-unit" of the cosmetics and fragrance workers at Macy's constituted an appropriate bargaining unit. Unlike a minority union, a micro-unit is a traditional, NLRB-certified union, containing the majority of the workers in the unit and serving as the exclusive bargaining representative for the entire unit — it just represents a specific department or job classification.
For labor, the potential advantage of micro-units is that they tend to draw from those departments that have higher levels of worker support, as opposed to wall-to-wall units, which may include departments where support is lower. Therefore, they're harder to crush during the organizing phase.
Similarly, minority unions are relatively impervious to many of the standard techniques of union-busting, since by definition they have the support of all the workers that choose to join,
Getting around union-busting is a big deal. Since the 1960s, companies and union-busting firms have perfected sophisticated means of fighting unionization. To counter them, unions must pour resources into a theoretical debate in which the deck is in many ways stacked against them: Unions have less access to the workers than management, must counter misinformation delivered at work through ​"captive audience" speeches, and face all manner of legal and illegal threats. Through the establishment of micro-units and non-exclusive locals, unions can switch tacks from these all-or-nothing organizing battles to immediately negotiating and bringing up grievances with employers, in order to win tangible gains. Once a union has thus shown workers directly what it can deliver, it may be better positioned to win a company-wide organizing campaign.
An experiment
To be sure, minority unions and micro-units have their drawbacks. Some micro-units may prove too small to wrest real gains from the employer, even in legally mandated negotiations. Minority unions are legally disadvantaged: Though they are permitted under the National Labor Relations Act (NLRA), companies are under no legal obligation to bargain with them. Therefore, Local 42's power will depend on its ability to attract and retain members, to work outside many of the legal protections of the NLRA, and to get meaningful concessions from Volkswagen. This will be no small feat. It will require the union to agree to real grievance procedures, create avenues for employee input, and better the terms and conditions of employment for its members. The volunteer local will have to be highly active, showing its strength when necessary through actions like slowdowns, strikes or media campaigns, while at the same convincing the company that concessions are in its best interest.
The UAW's experiment will be closely watched. In a roundtable discussion I conducted on Local 42 for the upcoming issue of In These Times, University of California-Irvine law professor Catherine Fisk commented, ​"This is an incredibly exciting empirical test of an argument that's been going on for decades in the United States: Can a members' union effectively be a voice for workers even without certification or recognition? Do minority unions undermine genuine independent unions, or do they enable them?"
Why companies are scared
The potential of micro-units may be best illustrated by employers' fierce opposition to them. Employers seem to understand that allowing unions to make small inroads at the workplace could lead to greater unionization in the long run. Macy's pushed back hard against the UFCW'S proposed cosmetics and fragrance workers unit, arguing to the Labor Board that allowing micro-units would irreparably damage retail establishments across the country. A long list of employer associations filed or joined amicus briefs on behalf of Macy's, including National Retail Federation and Chamber of Commerce, the Coalition for a Democratic Workplace, the American Hotel & Lodging Association, the HR Policy Association, the International Council of Shopping Centers, the International Foodservice Distributors Association, the International Franchise Association, the National Association of Manufacturers, the National Association of Wholesale-Distributors, the National Council of Chain Restaurants, the National Federation of Independent Business, and the Society for Human Resource Management.
The board, however, was not swayed. Its decision expanded upon its 2011 Specialty Healthcare decision, in which it allowed a micro-unit of certified nursing assistants. In the Macy's decision, the Board brushed aside the predictions of the employer and the Chamber of Commerce that micro-units will create ​"destructive factionalization" in the retail industry and held that its previous decision was not limited to the field of healthcare. In so doing, it also reaffirmed that the burden remains on the employer to prove that a bargaining unit should be larger than that proposed by the union.
So what was Macy's so afraid of? Labor expert Nelson Lichtenstein asserts that ​"the very existence of these small unions has a big ideological and symbolic effect, even if they don't have a lot of power."
An example of this was evident in 2000, after seven meat cutters at Walmart voted to become members of the UFCW. With over 1.3 million employees in America, Walmart is the largest private employer in the country; however it viewed these seven unionized meat cutters as a major threat. In response, it replaced thousands of meat cutter jobs throughout the country with prepackaged, case-ready, meats. Though Walmart's response seemed disproportionate, the company understood that is much easier to keep the union out during an initial organizing campaign than once a foothold has been established.
Corporations and union-busting firms have perfected their pitch against ​"big labor," and for that reason, they are right to fear the prospect of small labor.
The UAW is a sponsor of In These Times. Sponsors have no role in editorial content.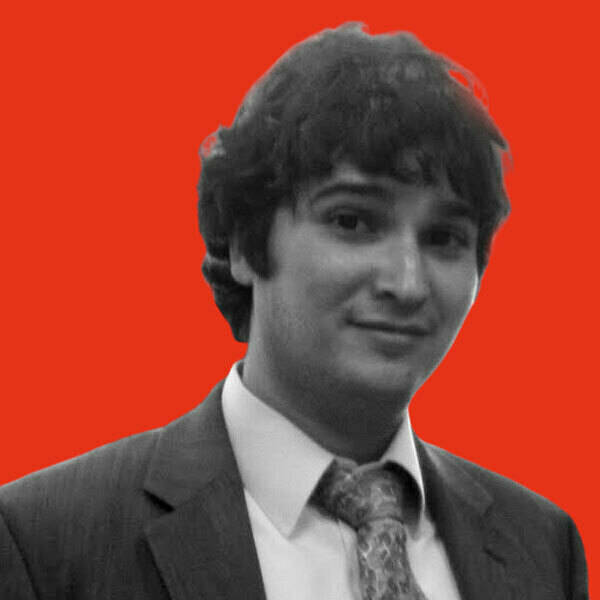 Moshe Z. Marvit is an attorney and fellow with The Century Foundation and the co-author (with Richard Kahlenberg) of the book Why Labor Organizing Should be a Civil Right.