When the Market Went Dark
Thirty years after the crash of '87 and we're still at the mercy of a volatile economic system.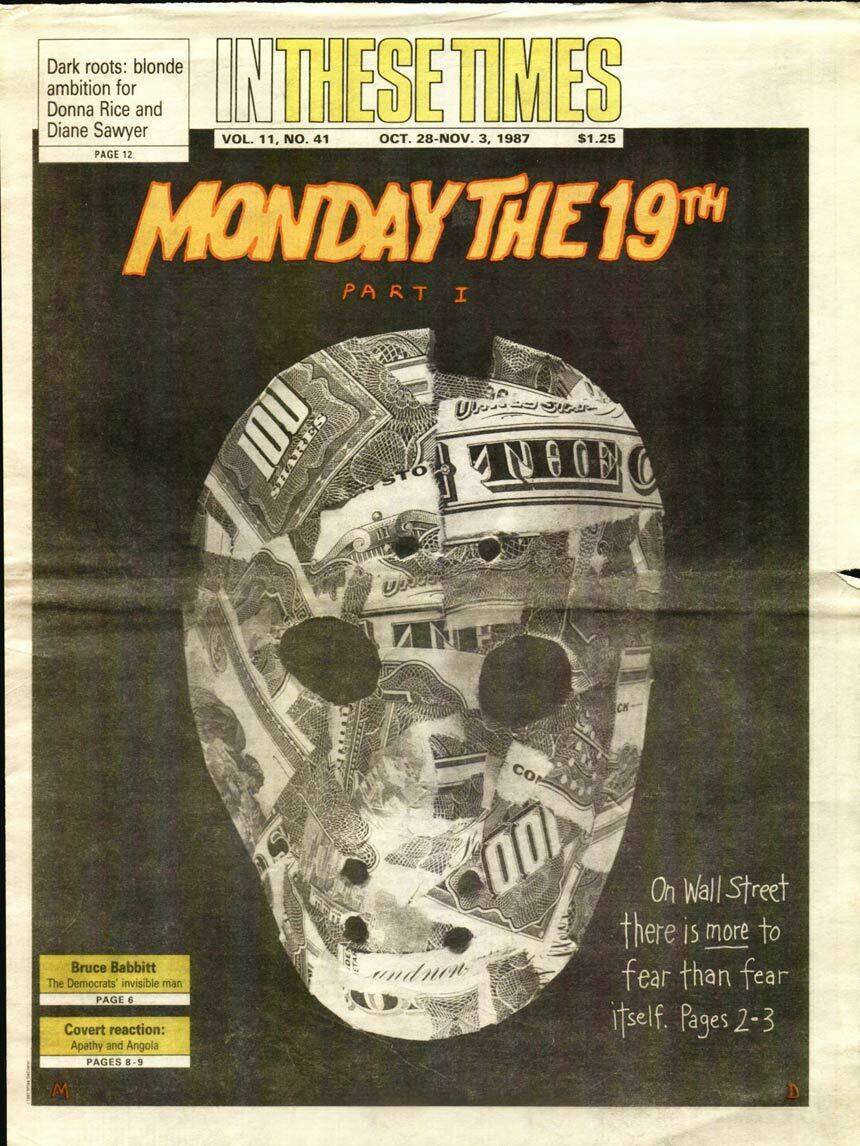 The crash of ​'87 is a reminder that for all its vaunted rationality, capitalism is an economic system driven by greed and fear." With these words, long-time In These Times contributor David Moberg began the cover story from the Oct. 28 – Nov. 3, 1987, issue.
Thirty years ago, ​"Black Monday" sent markets into a tailspin across the globe. The ​'87 crash was the largest single-day market crash in history, resulting in the loss of hundreds of billions of dollars on the stock market and shrunken pension funds.
The crash of 2008, and the resulting Great Recession, offered further evidence that the capitalist system is not just risky, but prone to crises. Today, the shaky foundations of our finance-centered economic system remain largely unchanged.
Moberg ended his piece calling for a new direction in crafting U.S. economic policy:
Politically, the opportunity is ripe to respond with a more cooperative world economic order and domestically with a more democratic, innovative economy that stresses education, research, techno - logical sophistication, social accountability of capital, job security, workplace democracy and equality.
Unfortunately, this positive prescription didn't take off, and George H.W. Bush won the next year's presidential election. Thirty years on, we still need real alternatives to a system of greed and fear.