A screwy thing happened after the United Steelworkers and eight domestic steel producers won their trade case late in December against Chinese manufacturers of the steel pipe used for oil and gas drilling.
Instead of describing it as an important victory for U.S. industry and workers, one in which they proved to the U.S. International Trade Commission (ITC) that China violated international trade rules, the media characterized it as Americans unnecessarily picking a fight with the Chinese.
What else is new? It's exactly what happened in September when the United Steelworkers won tariffs in a trade case regarding imported Chinese tires.
What's particularly disturbing about this stance from the media is that it occurs only when a trade case involves manufactured goods. The media strongly supports protections for copyrighted material – movies, music etc. The media have made clear they oppose Chinese piracy of intellectual property – you know, like the written and filmed products that media members produce.
But their reaction is completely different when the Chinese violate international rules regarding manufactured goods. Then, the media blame the victims — the U.S. industries and workers – the same way defense attorneys accuse rape victims.
Here, for example, is the Washington Post contending that the ITC decision to impose duties of between 10.4 and 15.8 percent on Chinese pipe heightened trade hostilities between the U.S. and China:
"The current tensions began in September, when the United States imposed a staggering 35 percent import fee on tires from China."
The Dow Jones Newswire in a story by Henry J. Pulizzi also charged the U.S. with provoking the Chinese by imposing duties, beginning with a reference to the steel pipe decision:
"The ruling adds more tension to the U.S.-China trade relationship. Ties between Washington and Beijing are already frayed by the Obama administration's imposition of duties on Chinese tire imports and China's criticism of U.S. moves as protectionist."
These reporters act like the decisions themselves initiated animosity between the U.S. and China over trade. That completely disregards how the process starts – with China violating international trade rules it had agreed to obey in ways that cause U.S. businesses to collapse, factories to close, thousands of U.S. paper workers, tire workers, steelworkers and others to lose their jobs, and their communities to suffer.
We could sit back and just take it and allow U.S. industries to die, one after another, while China keeps its citizens employed by providing subsidies and supports forbidden under international law to its industries and then selling the goods in the U.S. at prices below production costs.
But that doesn't sit well with most Americans. They believe their country should enforce trade rules. That is what U.S. industry and unions are demanding. That is what occurred in the tire and steel cases. That is what the United Steelworkers and paper manufacturers are seeking in a trade case to be heard later this year.
Demanding adherence to the rules isn't protectionism. And the media need to stop saying it is. Here's how Dan DiMicco, chief executive officer of Nucor, the nation's second largest steelmaker, explained it, ​"It is not protectionism when countries are held accountable for the agreements and obligations they freely entered into to have access to the USA and world's markets."
In addition to falsely making this a protectionist fight, the media wrongly contend the tariffs were political. Dow Jones, for example, tried to make the unanimous ITC decision in the steel case political, writing:
"The ITC is an independent federal agency tasked with investigating the impact of alleged ​'dumping' of foreign products on U.S. industries. While its six commissioners are split evenly between Republicans and Democrats, the decision fits with the Obama administration's push to address U.S. manufacturers' concerns about Chinese competition."
Dow Jones implies here that somehow Obama managed to strong-arm all three Republican ITC members to vote his way in this case. None of the stories suggesting politics were involved in the tariff decisions note that Republican Sen. Richard Shelby of Alabama and nine Republican Congressmen joined dozens of Democrats in signing letters to the ITC supporting the duties.
Nobel Prize-winning economist Paul Krugman has written that failure to enforce trade laws and compel China to stop manipulating its currency could cost the U.S. 1.4 million jobs over the next couple of years. He describes China's behavior as mercantilist – supporting industry for export of goods to maintain high employment and trade surpluses.
He quoted economist Paul Samuelson:
"With employment less than full… all the debunked mercantilist arguments" – that is, claims that nations who subsidize their exports effectively steal jobs from other countries – ​"turn out to be valid."
That is what China is doing to the U.S. – stealing jobs.
The U.S. doesn't have to let it happen. America can enforce international trade laws. It works. Shortly after President Obama imposed the tire tariffs, Cooper Tire & Rubber Co. announced plans to add capacity to its Findlay, Ohio plant and hire up to 100 workers. Other U.S. tire plants began recalling laid off workers.
American manufacturers, workers and communities are the victims of unfairly traded Chinese exports. They're fed up with the media blaming them when all they're asking for is justice.
This post originally appeared at the USW Blog.
Support this work
Reader donations, many as small as just $5, are what fund the work of writers like this—and keep our content free and accessible to everyone. If you support this work, will chip in to help fund it?

It only takes a minute to donate. Click here to make a tax-deductible donation.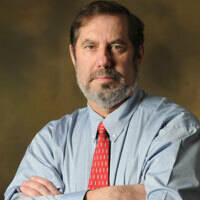 Leo Gerard is international president of the United Steelworkers Union, part of the AFL-CIO. The son of a union miner; Gerard started working at a nickel smelter in Sudbury, Ontario, at age
18
, and rose through the union's ranks to be appointed the seventh international president Feb.
28
,
2001
. For more information about Gerard, visit
usw​.org
.
Help support this work
As a reader-supported, nonprofit publication, all of the journalism In These Times produces is made possible by readers like you. If you support this work, will chip in $5 or more to help fund it?