Indiana University Health Nurse Who Wanted to Unionize Fired—Then Un-Fired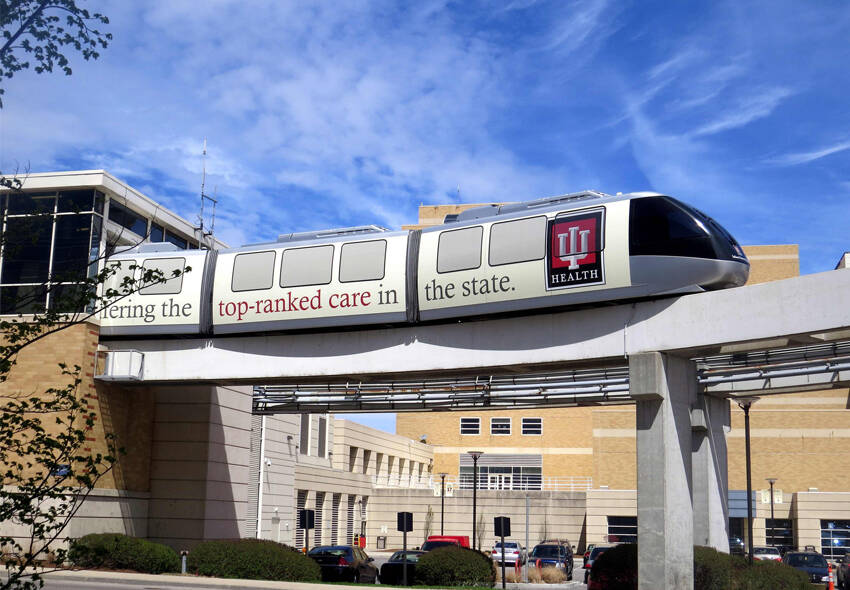 Lac­ie Lit­tle won back last week every­thing Indi­ana Uni­ver­si­ty Health Inc. took from her — except her job. Her beloved nurs­ing job.
She got back wages and a for­mal pub­lic state­ment by the hos­pi­tal cor­po­ra­tion say­ing that it removed the fir­ing from her work record. So she's un-fired.
But she's not rehired. The hos­pi­tal behe­moth refused to con­sid­er restor­ing Lac­ie to her nurs­ing job for sev­en years, long enough, it hopes, to pre­vent her from help­ing form a union there. Despite every­thing that has hap­pened to her, Lac­ie hasn't giv­en up that goal. Now, she's work­ing for my union, the Unit­ed Steel­work­ers (USW), try­ing to orga­nize nurses.
Indi­ana Uni­ver­si­ty (IU) Health fired Lac­ie on March 30, three days after she began try­ing to per­suade her fel­low nurs­es to union­ize. Lac­ie want­ed her co-work­ers to join togeth­er to col­lec­tive­ly bar­gain with IU Health for the same rea­son many nurs­es want to nego­ti­ate with their hos­pi­tals. They love their pro­fes­sion; they're devot­ed to their patients, and they want to help their hos­pi­tals be the best that they can be.
IU Health Inc. believed it knew what was best for the bot­tom line of the hos­pi­tal sys­tem — and that wasn't a nurs­es union. So like many employ­ers, it took action to squash the nascent effort by employ­ees to gain a voice at work by orga­niz­ing. Fir­ing work­ers for try­ing to form a union is ille­gal. But insti­tu­tions — even ones sup­pos­ed­ly ded­i­cat­ed to restor­ing health or to Catholic the­ol­o­gy — do it all the time any­way because the penal­ties are so very pal­try and the fear instilled is so very profound.
Cor­po­ra­tions know they can stall an orga­niz­ing cam­paign with just the threat of fir­ing. Duquesne Uni­ver­si­ty in Pitts­burgh recent­ly used this tac­tic in a star­tling way. It includ­ed in a plead­ing to the Nation­al Labor Rela­tions Board (NLRB) a threat to refuse to rehire for future semes­ters two adjunct pro­fes­sors who had tes­ti­fied at an NLRB hear­ing about efforts to orga­nize at Duquesne, which holds itself out as a reli­gious insti­tu­tion. One of the adjuncts described Duquesne's writ­ten threat as bone chilling.
Lac­ie felt both unnerved and betrayed when the hos­pi­tal cor­po­ra­tion fired her. Her part­ner was five months preg­nant with their sec­ond child. She had respon­si­bil­i­ties, and the ter­mi­na­tion left her unsure how she would ful­fill them. She could not believe the hos­pi­tal sys­tem she so loved had done this to her.
The doc­tors and nurs­es and staff at Indi­ana Uni­ver­si­ty Health endeared them­selves to Lac­ie when her grand­fa­ther, Robert Lit­tle, was hos­pi­tal­ized at Methodist, an IU insti­tu­tion, just after she grad­u­at­ed from high school. He was admit­ted to the car­dio­vas­cu­lar crit­i­cal care unit, where Lac­ie would lat­er work.
Robert Lit­tle was hav­ing trou­ble breath­ing. To dis­tract him, the nurs­es joked with him. They held his gar­gan­tu­an hands. The doc­tor took the time to find out about Robert Lit­tle as a per­son. The physi­cian learned that Robert Lit­tle was a union brick­lay­er who had worked hard all his life and who con­tin­ued chop­ping wood as he fell increas­ing­ly ill in his 70s. Robert Lit­tle would not be hap­py bedrid­den, tube invad­ed, machine dependent.
At that time, Lacie's moth­er was a nurse at IU Health. She had worked in its bone mar­row trans­plant unit in the very ear­ly days when many patients did not sur­vive. Lac­ie says her moth­er taught her an impor­tant les­son about that:
"She told me that tak­ing care of some­one in their last days and hours of life is an hon­or. You ush­er them out. And you can make it a great expe­ri­ence or an awful expe­ri­ence. You can tru­ly take care of the patient and the fam­i­ly. I feel Methodist real­ly did that for my fam­i­ly, took the time to get to know my grand­fa­ther and explain things to us. They were able to let him die with dig­ni­ty. He was clean and warm and not in pain and had his fam­i­ly around him. Every­one has to die. It might as well be in a good way."
Lac­ie start­ed work at IU Health when she was just 19 years old. She earned bachelor's degrees in psy­chol­o­gy and biol­o­gy. Then, while work­ing as a sec­re­tary for the hos­pi­tal sys­tem, she returned to col­lege get her nurs­ing degree. She says she learned: ​"Nurs­ing is car­ing for peo­ple. Great nurs­es care for their patients. They don't just take care of them."
In 2009, she launched her nurs­ing career in the car­dio­vas­cu­lar crit­i­cal care unit where her grand­fa­ther had died. Every day, she chal­lenged her­self to care for her patients like they were her grandfather.
The sto­ries she tells show that she rev­eled in accom­plish­ing that. She talks about car­ing for an old­er farmer who had been injured in a trac­tor acci­dent. At one point as he began to get bet­ter, he kept motion­ing toward his face. Still con­nect­ed to a breath­ing tube, he could not talk. She knew he was try­ing to ask for a shave. Lac­ie recounts:
"I got some hot water and put some wash cloths in there. I sat him in a reclin­ing chair and leaned him back and said, ​'here we are at the bar­ber shop' and gave him a real­ly good shave. He kept touch­ing his face and giv­ing me thumbs up. The shave wasn't nec­es­sary to get him bet­ter, but we had fixed all of the acute things, and this was impor­tant for help­ing him feel bet­ter. We have to do some things to help them feel good mentally."
When Lac­ie began in nurs­ing, the hos­pi­tal sys­tem enabled nurs­es to help patients feel bet­ter. But that changed.
In the fall of 2013, the hos­pi­tal cor­po­ra­tion laid off 800 work­ers, includ­ing Lacie's moth­er, who had worked there 25 years. At about the same time, IU Health insti­tut­ed a man­age­ment method described as ​"going lean." What that meant to Lac­ie was that the hos­pi­tal sys­tem had the best doc­tors and nurs­es and staff but was set­ting them up to fail at meet­ing goals like treat­ing their patients like their grandfathers.
"They want­ed us to do more with less. And they would say that. Every­thing was about cost, cost, cost. But we care about patients over prof­its," she said. It meant there was rarely time to give a farmer a shave.
Lac­ie says nurs­es began talk­ing about being in moral dis­tress, ​"Peo­ple were leav­ing the hos­pi­tal and going home and cry­ing because they felt they did not take good care of their patients." They did all the basics. They gave patients all of the med­ica­tions but had no time to talk to them like they were human beings. ​"If you are not spo­ken to, you feel like a spec­i­men, not a per­son," Lac­ie explains. Feel­ing like a spec­i­men does not help heal.
That's when the union talk start­ed. Because her father and grand­fa­ther were union men, Lac­ie said fam­i­ly expe­ri­ence had taught her that unions could put work­ers in a posi­tion to get CEOs to lis­ten. ​"I knew unions were a way to stack up enough peo­ple so they were on a lev­el play­ing field with the CEO," she said.
Ear­li­er this year, the IU nurs­es chose the USW to help them orga­nize and began hold­ing infor­ma­tion­al meet­ings, three a day, twice a week. Lots of nurs­es attend­ed. They dis­cussed prob­lems at work and how orga­niz­ing could be a solu­tion. ​"Peo­ple were encour­aged because they want­ed to do some­thing, not just talk about it," Lac­ie says.
In March, Lac­ie and sev­er­al oth­er nurs­es began ask­ing co-work­ers if they were will­ing to sign a card peti­tion­ing for an elec­tion that would deter­mine whether they could form a union.
Lac­ie was care­ful to do this only while she was on lunch and oth­er breaks. She cau­tioned co-work­ers not to sign unless they too were on a break. She chat­ted with on-duty nurs­es but did not take their sig­na­tures. Even so, on her third day of doing this, IU Health Inc. offi­cials accused her of accept­ing sig­na­tures from nurs­es who were on duty.
The hos­pi­tal cor­po­ra­tion sus­pend­ed her, then fired her just days lat­er. ​"I was dumb­found­ed," she says, ​"I felt betrayed because I had giv­en my loy­al­ty to IU Health." She had worked there a decade.
Not long after the hos­pi­tal sys­tem ter­mi­nat­ed Lac­ie, the state Health Depart­ment issued a report say­ing the hos­pi­tal was short staffed and that it adverse­ly affect­ed patient care.
The USW hired Lac­ie imme­di­ate­ly after the fir­ing, but the ter­mi­na­tion imper­iled renew­al of her nurs­ing license. She knew if she fought the hos­pi­tal cor­po­ra­tion through the NLRB process and the courts, she would win. But that could take years. And she'd be unable to work as a nurse in the meantime.
So she took the set­tle­ment deal. It requires IU Health Inc. to post notices at its hos­pi­tals say­ing that it had rescind­ed Lacie's fir­ing and dis­ci­pline against her and that fed­er­al law for­bids the hos­pi­tal cor­po­ra­tion from threat­en­ing, inter­ro­gat­ing, sur­veilling, dis­ci­plin­ing, sus­pend­ing or fir­ing any­one for attempt­ing to form a union.
Lacie's fir­ing steeled the com­mit­ment of some, who start­ed a Face­book meme say­ing, ​"I've got a Lit­tle fight in me." But for many oth­ers, the fir­ing had the effect the hos­pi­tal cor­po­ra­tion intend­ed. Nurs­es were fear­ful, and turnout at union meet­ings declined.
Stud­ies show the num­ber of ille­gal fir­ings of union activists increas­ing and the num­ber of union mem­bers in the Unit­ed States dwin­dling. Work­ers like Lac­ie need leg­is­la­tion to stop it. This time last year U.S. Rep. Kei­th Elli­son (D‑Minn.) intro­duced the Employ­ee Empow­er­ment Act, which would do just that. It could be called Lacie's Law. But that wouldn't be fair to the thou­sands of oth­er work­ers who suf­fered as a result of the same ille­gal cor­po­rate union-bust­ing practice.
Lac­ie insist­ed on a pro­vi­sion in the agree­ment allow­ing her to apply to return to IU Health in sev­en years because, she said, ​"I still love the IU Health nurs­es and doc­tors and staff."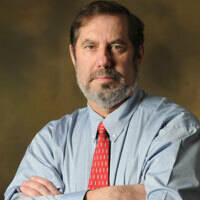 Leo Ger­ard is inter­na­tion­al pres­i­dent of the Unit­ed Steel­work­ers Union, part of the AFL-CIO. The son of a union min­er; Ger­ard start­ed work­ing at a nick­el smelter in Sud­bury, Ontario, at age
18
, and rose through the union's ranks to be appoint­ed the sev­enth inter­na­tion­al pres­i­dent Feb.
28
,
2001
. For more infor­ma­tion about Ger­ard, vis­it
usw​.org
.