The Three "Great Separations" that Unravelled Our Connection to Earth and Each Other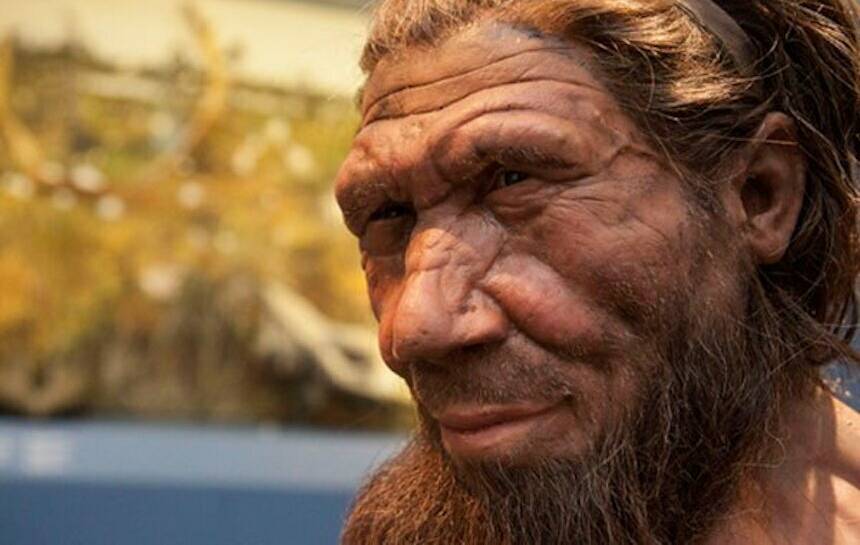 We are con­front­ed today with a mul­ti­di­men­sion­al eco­log­i­cal, social, and eco­nom­ic cri­sis that is root­ed in our grow­ing sense of dis­con­nect­ed­ness from each oth­er and from the Earth. In his book, The Great Turn­ing, David Kor­ten referred to this cri­sis as ​"the great unrav­el­ing." I believe the great unrav­el­ing is root­ed in ​"three great separations."
Peo­ple in pre­his­toric civ­i­liza­tions under­stood the impor­tance of rela­tion­ships. They had inti­mate rela­tion­ships with the Earth as well as with the oth­er peo­ple with whom they shared the plan­et. They were hunter gath­er­ers. Indige­nous peo­ples relied on each oth­er also for com­pan­ion­ship as well as their sur­vival. Many also con­sid­ered the heav­ens and Earth as the embod­i­ment of their con­cept of God. That being said, their rela­tion­ships with nature and with each oth­er were clear­ly rela­tion­ships of phys­i­cal or mate­r­i­al necessity.
The agri­cul­tur­al rev­o­lu­tion of some 10,000 to 12,000 years ago brought about a fun­da­men­tal trans­for­ma­tion of human life on Earth.
The agri­cul­tur­al rev­o­lu­tion brought the first great sep­a­ra­tion. With the dawn­ing of agri­cul­ture, the ten­den­cy was to see the oth­er things of the earth as resources to be exploit­ed rather than fel­low liv­ing beings or a sacred trust to be revered and pro­tect­ed. By till­ing the land and domes­ti­cat­ing ani­mals, humans were able to lessen their depen­dence on the boun­ty or scarci­ty of nature. Per­haps most impor­tant­ly, in their sep­a­ra­tion from oth­er things of nature there was a sense of inde­pen­dence from God's cre­ation and thus a sense of sep­a­rate­ness from God.
The sec­ond great sep­a­ra­tion fol­lowed the indus­tri­al rev­o­lu­tion. The sep­a­ra­tion of peo­ple into farm­ers and non-farm­ers actu­al­ly began with the ear­ly enclo­sure move­ment dur­ing the 1600s. Pri­or to the enclo­sures, land was held in com­mon for pub­lic use, not owned by indi­vid­u­als. The indus­tri­al rev­o­lu­tion and rise of cap­i­tal­ism also occurred dur­ing this time. Adam Smith wrote his land­mark book, The Wealth of Nations, in 1776. Land was pri­va­tized so the most effi­cient use of land could be deter­mined by mar­ket com­pe­ti­tion rather than com­mu­ni­ty con­sen­sus. Labor then also had to be ​"com­mod­i­fied," or bought and sold, so non-farm­ers could work for wages and buy food and the oth­er neces­si­ties of life they had been get­ting from the land. With reliance on work­ing for wages, buy­ing, and sell­ing the neces­si­ty for per­son­al rela­tion­ships were diminished.
With the dimin­ished neces­si­ty for per­son­al rela­tion­ships, the social cohe­sion with­in fam­i­lies, com­mu­ni­ties and soci­ety began to dimin­ish as well. The per­sis­tence of chron­ic pover­ty and mal­nu­tri­tion, even dur­ing times of tremen­dous eco­nom­ic growth and indi­vid­ual wealth, are direct con­se­quences of a grow­ing sense of dis­con­nect­ed­ness from each oth­er that was nour­ished by the indus­tri­al era of eco­nom­ic development.
The third great sep­a­ra­tion was the indus­tri­al agri­cul­tur­al rev­o­lu­tion. Until well into 1900s, farm­ing remained a means of feel­ing some sense of con­nec­tion with the earth. When I was grow­ing up on a small farm in the 1940s and 1950s, rur­al com­mu­ni­ties were inter­wo­ven net­works of peo­ple who knew each oth­er main­ly out of neces­si­ty. Farm­ing was a com­mu­ni­ty affair, by neces­si­ty. Near­ly every­one in the Unit­ed States lived on a farm, had lived on a farm, or knew some­one who lived on a farm. There was still a sense of con­nect­ed­ness to the land, the earth, through food and farm­ing. But ​"times changed" in rur­al Amer­i­ca. The indus­tri­al­iza­tion of agri­cul­ture removed the neces­si­ty for com­mu­ni­ty-based farming.
Farm­ers even­tu­al­ly lost their sense of con­nect­ed­ness to their land, to each oth­er and to their com­mu­ni­ties. Con­sumers no longer know who pro­duces their food, where it was pro­duced, or how it was pro­duced. What hap­pens to food between the earth and the eater has become large­ly a mys­tery. Food for fam­i­ly gath­er­ings and reli­gious hol­i­days are of eco­nom­ic impor­tance to the food indus­try, but have lit­tle social or spir­i­tu­al sig­nif­i­cance beyond fol­low­ing cul­tur­al tra­di­tions. The depen­dence of human­i­ty on the Earth for food is no less than dur­ing the ear­ly times of hunt­ing and gath­er­ing, but the sense of con­nect­ed­ness between the eater and the Earth has been lost.
The plight of rur­al Amer­i­ca is suc­cinct­ly sum­ma­rized in a recent let­ter to the book edi­tor of the New York Times by Wen­dell Berry. The farmer, philoso­pher, and gift­ed author writes:
The busi­ness of Amer­i­ca has been large­ly and with­out apol­o­gy the plun­der­ing of rur­al Amer­i­ca, from which every­thing of val­ue — min­er­als, tim­ber, farm ani­mals, farm crops, and ​"labor" — has been tak­en at the low­est pos­si­ble price. As appar­ent­ly none of the enlight­ened ones has seen in fly­ing over or bypass­ing on the inter­state high­ways, its too-large fields are tox­ic and erod­ing, its streams and rivers poi­soned, its forests man­gled, its towns dying or dead along with their local­ly owned small busi­ness­es, its chil­dren leav­ing after high school and not com­ing back. Too many of the chil­dren are not work­ing at any­thing, too many are trans­fixed by the var­i­ous screens, too many are on drugs, too many are dying.
What's hap­pen­ing in rur­al Amer­i­ca is a micro­cosm of what's hap­pen­ing all across Amer­i­ca, in urban as well as rur­al areas, and all around the world. David Kor­ten cites com­pelling evi­dence of eco­nom­ic inequity and decline, nat­ur­al resource deple­tion, glob­al cli­mate change, social divi­sions and wars, and mass extinc­tion of species. We are con­front­ed with an eco­log­i­cal, social, and spir­i­tu­al cri­sis aris­ing from our lost sense on inter­con­nect­ed­ness with each oth­er and with the Earth — the three great separations.
From the wis­dom of Pope Fran­cis: ​"We are faced not with two sep­a­rate crises, one envi­ron­men­tal and the oth­er social, but rather with one com­plex cri­sis which is both social and envi­ron­men­tal." He iden­ti­fies an increas­ing­ly myopic pre­oc­cu­pa­tion with eco­nom­ic self-inter­est as the root cause of this cri­sis. He writes, ​"Human life is ground­ed in three fun­da­men­tal and close­ly inter­twined rela­tion­ships: with God, with our neigh­bour and with the earth itself." ​"Every­thing is inter­con­nect­ed, and that gen­uine care for our own lives and our rela­tion­ships with nature is insep­a­ra­ble from fra­ter­ni­ty, jus­tice and faith­ful­ness to others."
Recon­nect­ing with each oth­er and with the earth is no longer a mat­ter of choice, it is a mat­ter of absolute necessity.
(​"The Three Great Sep­a­ra­tions" was orig­i­nal­ly pub­lished on John Ikerd's blog and is repost­ed on Rur­al Amer­i­ca In These Times with per­mis­sion. For more infor­ma­tion about Ikerd's work, click here.)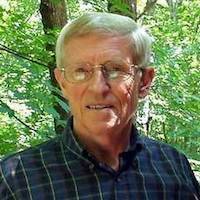 John Ikerd
was raised on a small dairy farm in south­west Mis­souri. He received his BS, MS, and Ph.D. degrees in agri­cul­tur­al eco­nom­ics from the Uni­ver­si­ty of Mis­souri. After work­ing in pri­vate indus­try, he spent
30
years in var­i­ous pro­fes­so­r­i­al posi­tions at North Car­oli­na State Uni­ver­si­ty, Okla­homa State Uni­ver­si­ty, Uni­ver­si­ty of Geor­gia and the Uni­ver­si­ty of Mis­souri before retir­ing in ear­ly
2000
. He now spends most of his time writ­ing and speak­ing on issues relat­ed to sus­tain­abil­i­ty with an empha­sis on eco­nom­ics and agri­cul­ture. He cur­rent­ly resides in Fair­field, Iowa and is the author of sev­er­al books includ­ing
Essen­tials of Eco­nom­ic Sus­tain­abil­i­ty
,
Sus­tain­able Cap­i­tal­ism
,
A Return to Com­mon Sense and Cri­sis and Oppor­tu­ni­ty: Sus­tain­abil­i­ty in Amer­i­can Agri­cul­ture
and
A Rev­o­lu­tion of the Mid­dle
.